The Chopra Center was founded in 1996 by Deepak Chopra, M.D. and David Simon, M.D. and is located in Carlsbad, CA just outside of San Diego. The center serves as a place where people can come to heal their physical pain, find emotional freedom, empower themselves and connect to their inner spiritual life. This is where they host educational sessions and teacher trainings. Additionally, they offer products that improve the health and well-being of body, mind, and spirit. They recently launched an Ayurvedic and all-natural skincare line: the Pryaderm Renewal System ($129.95).
The Pryaderm Renewal System contains five products that are made of ingredients that will nourish and protect your skin at the cellular level. This kit will provide you with the complete renewal system as you use each product when you wake till when you sleep rejuvenating and re-hydrating you each and every day. On their website, you can enter for a chance to win a PryaDerm Renewal System. The contest ends on May 15th, 2016.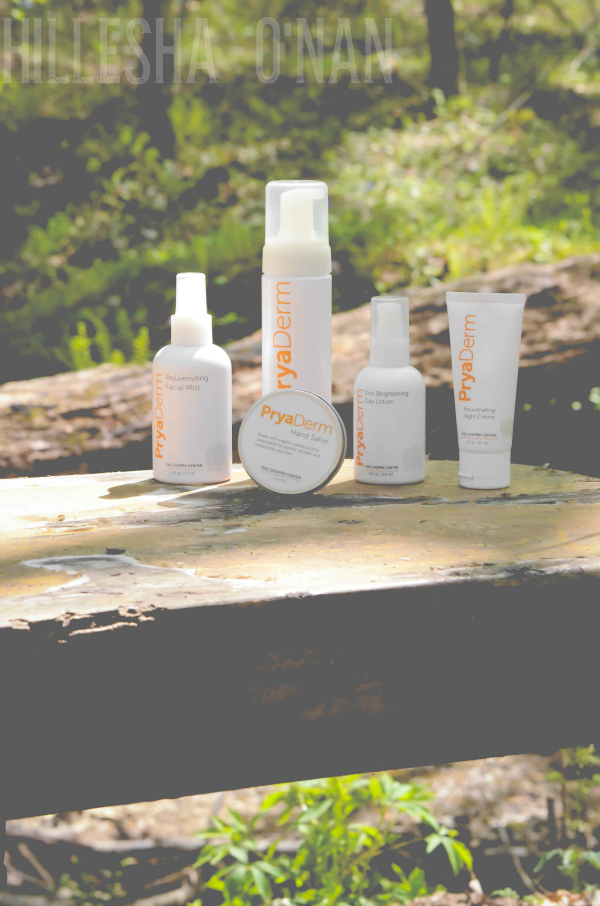 There's hardly anything that I miss about being in my 20s, but I do know that it's more important than ever to take care of my skin if I want to look and feel good about my age. I want to age naturally and gracefully like those who've proven that taking care of your skin is the key.
Some of the best ways of taking care of our skin are often the most neglected: limiting our sun exposure, protecting our skin with sunscreen when we're out in the sun, drinking plenty of water, avoiding unnecessary stress much as possible, steering clear from tanning beds, making healthy eating and drinking choices (I steer clear from soda, alcohol, and sugary juices), staying active, whether it's exercising, biking, dancing, inline skating (yes, I inline skate!), or going for long walks. This sage advice may have been given many times before me, but I'll state these tips again since they're always good reminders!
Another surefire way to age gracefully is adhering a skin care regimen in your daily routine, especially one that's made of high-quality ingredients like the PryaDerm Renewal System. I admit that I do get apprehensive at times about using skincare products that I've never used before, considering how unpredictable my skin can be. There are some days that it's dry, while other days it is out of control: oily and acne prone. Then there are the days that my skin is seemingly flawless, with a blemish not in sight.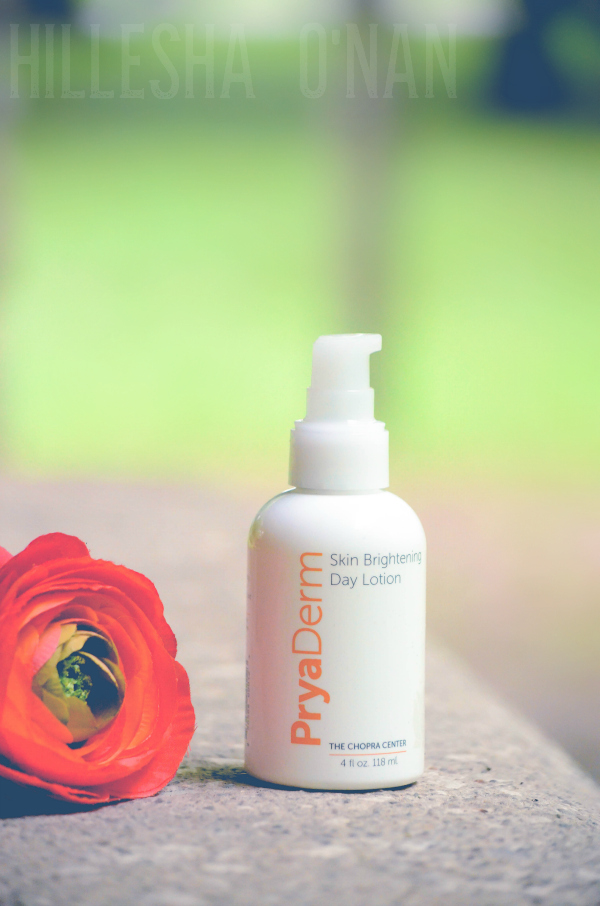 The PryaDerm Brightening Day Lotion is perfectly suitable for sensitive, unpredictable skin like mine! This day lotion is ideal throughout the year since it's lightweight and quick absorbent. The key ingredient is saffron, which is beneficial in purifying and brightening the skin. It also has an organic aloe base that hydrates and firms the skin.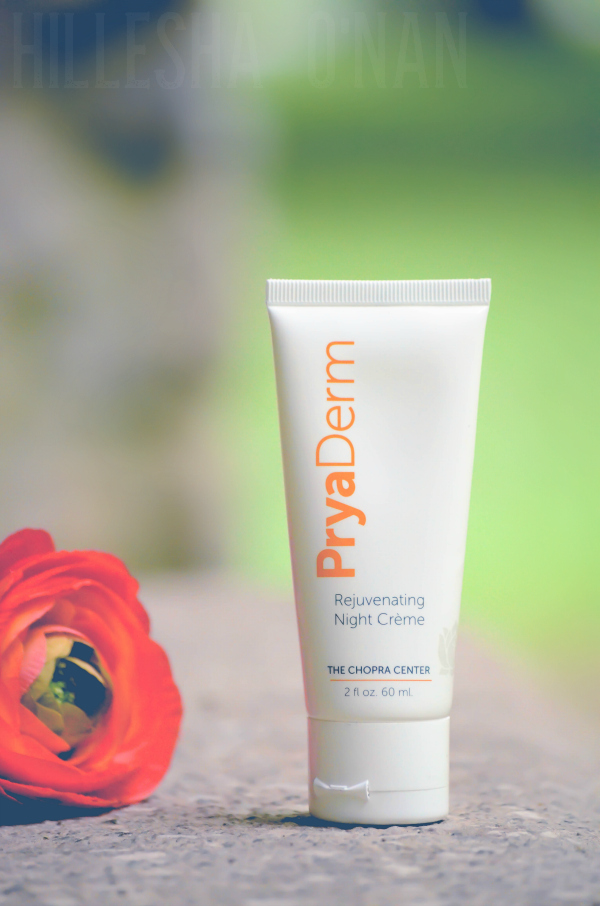 The PryaDerm Rejuvenating Night Creme is lightweight, fast absorbing, and works its magic while I sleep peacefully throughout the night! It's rich in moisture without a hint of greasiness. It has a combination of Ayurvedic herbs like turmeric, haritake, and amla that works in harmony in giving me smooth and radiant skin. I can easily say that "I Woke Up Like This" without feeling a tinge of guilt!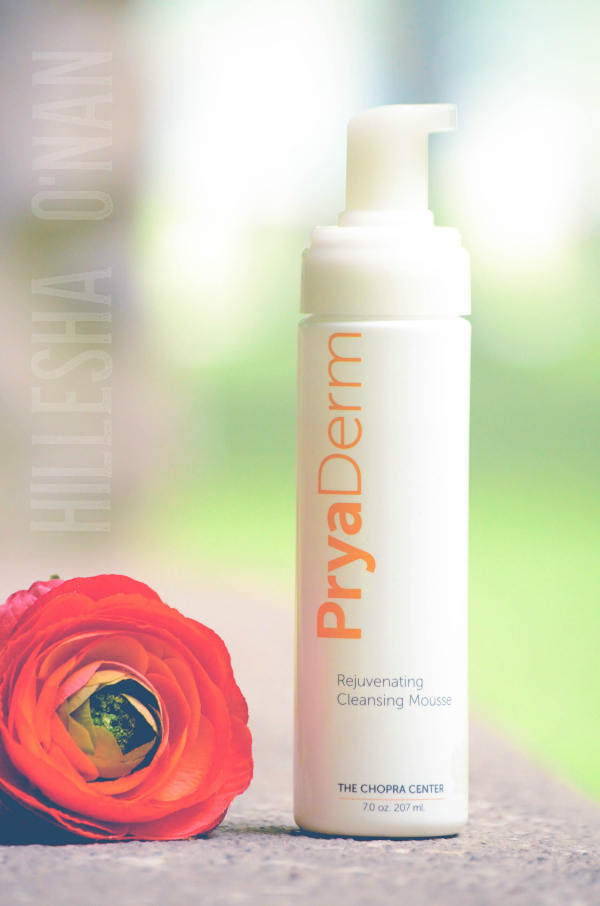 I don't believe I have ever come across a cleanser that is more gentle, yet powerfully effective than the PryaDerm Rejuvenating Cleansing Mousse! It gently cleanses my skin and tackles impurities with Ayurvedic herbs like bibitake, amla, and haritake without stripping away natural moisture from my skin. It always makes my face feel refreshed in-between cleansing and moisturizing!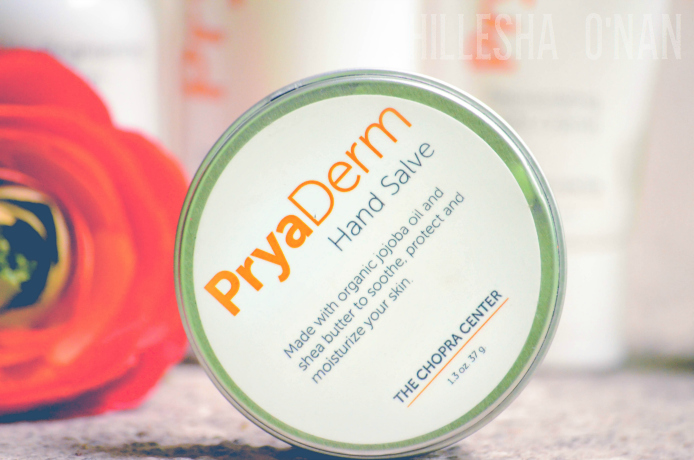 Nothing tells your age more than your hands! That's why it's important to keep them soft and supple with salves like the PryaDerm Hand Salve. It's made with a blend of flower essences, herbs, and plant extracts that are nourishing for various skin woes: dry, damaged, and compromised, or skin that's experiencing loss of radiance, blistering, abrasions, flaking, and chapping.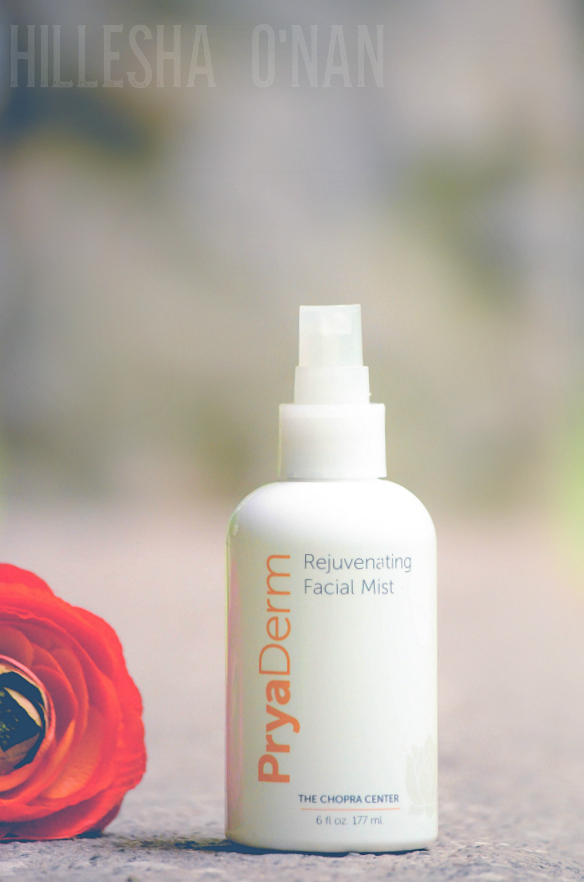 A facial mist like the PryaDerm Rejuvenating Facial Mist is a lifesaver during the warmer months, especially when it's hot and humid! It can be used as a toner or make-up primer, but I primarily use it as a mid-day refresher. Salvia officinalis plays as a key ingredient in the PryaDerm Rejuvenating Facial Mist. This ingredient has antiseptic and astringent properties that aid in blood circulation to help give my skin a healthy glow. In addition, it gives my skin the hydration that it craves for without making it shiny in the process. It always makes my face feel refreshed in-between cleansing and moisturizing!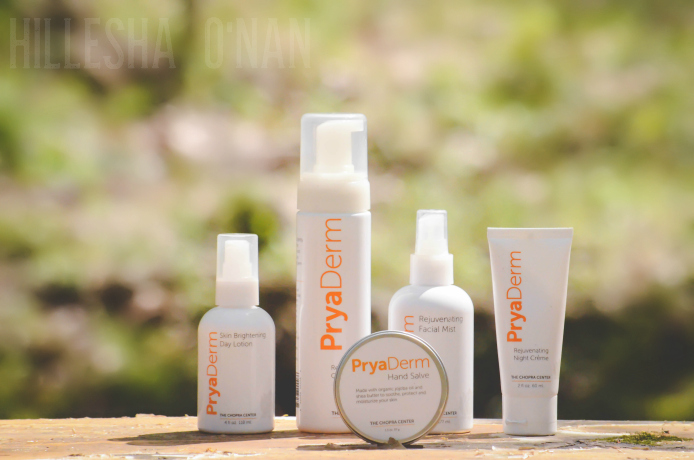 Exclusive Discount
Readers will receive an exclusive 10% off discount and Free Shipping at The Chopra Store when they apply coupon code Tothemotherhood10 at the online checkout. This excludes electronic mediation aids, Wakaya/Absolute Source Products, Gift Cards and the 21 Day Mediation CD Sets. The coupon code will expire on May 15th, 2016.
Connect with Chopra Center
This post is in partnership with Chopra Center.