Center Ring, by acclaimed English teacher Nicole Waggoner, empowers moms to stay true to their instincts and offers a deep yet humorous examination of female friendship.
One evening, Norah Merrit, a dedicated obstetrician known for her bedside manner and service to Doctors Without Borders, walks into Girl's Night Out with a confession that shakes the group to its core. In the aftermath of Norah's revelation, each of her "sister friends" – photojournalist Camille, stay-at-home mom Leila; Ellison, publicist; and Kate, designer; are left questioning their roads-not-taken and revisiting the vastly different choices they've made in love and life. Told in alternating points of view between the five friends, Center Ring is a story about modern women finding balance through action, relationships and growth as well as a deep examination of the power of female friendship and its complex bonds.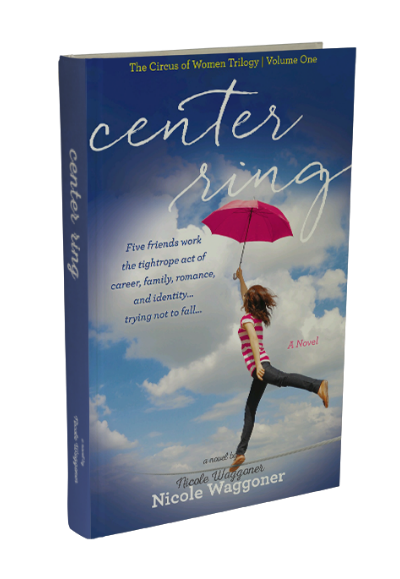 There are different aspects of motherhood that we all struggle with from time to time. Nicole Waggoner's debut book (Center Ring) perfectly depicts how the healing power of female friendship can be our saving grace during those trying times! The women in this book come from different walks of life, yet it's so easy to get emotionally invested in each of them. Each character has her own set of issues and their stories are rotated throughout the book. I love how Center Ring displays different point of views from each character. This gives the reader a better grasp of the storyline and how each character is seeing it as.
I normally can't finish a book in one sitting, but Nicole Waggoner has this uncanny talent of captivating a reader's attention that makes them feel like they can't put the book down until it's read from start to finish. I'm now looking forward to reading what happens next in the second book in this trilogy.
About Nicole Waggoner
Nicole Waggoner is the author of the Circus of Women Trilogy. In addition, Nicole is a decorated teacher with 12 years' experience teaching upper level English and Literary Criticism courses. She is proud to call her husband, Mike, and children, Noah and Maya, her biggest fans. The other loves of her life include green tea, great conversations over vino, all things theater, water and sand, women's health, and a fanatical commitment to live her belief that love is a verb to be paid forward.
Connect with Nicole Waggoner