One of my many favorite things about parenting is dressing my little girl up, especially during the holidays! With the vast range of reds, purples, and pinks, Valentine's Day is my favorite time of the year to dress her up. That's why I'm elated to partner with Pink Princess by showcasing three of my favorite dresses for Valentine's Day!
I love that Pink Princess has a wide array of girls' designer dresses at every stage of childhood and at unbelievably low prices! They also offer all of the hair clips, bows, and headbands. Their hair accessories come in a variety of styles and colors that will complete your little girl's outfit for that special day, whether it's for Valentine's Day or any other special occasion like communion, weddings, and Easter.
With everything from classic red dresses and tunics adorned with hearts to whimsical dresses and fluffy tutus, Pink Princess has everything you need this Valentine's Day! Some of their designer brands include Alfred Angelo, Biscotti & Kate Mack, Mae Li Rose, Ooh! La La! Couture, Trish Scully Child, and Dolls & Divas Couture, to name a few.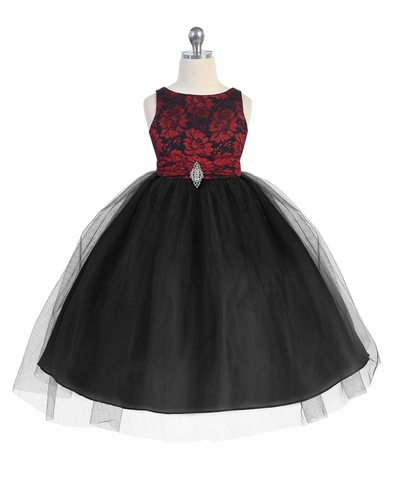 Here's a dress that's bound to sweep you away! It's impeccably detailed from top to bottom. Opting for a full-on red is always an obvious choice for Valentine's Day, but it's perfectly okay in the fashion playbook to shake up a monochromatic look by pairing it with another classic color like black. Featuring a sleeveless satin bodice with lace mesh overlay, this Red & Black Lace Bodice Tulle with Overlay Skirt ($63.99) would be perfect for parties and photo shoots. It also features a lace sash at the waist that has a removable rhinestone encrusted brooch.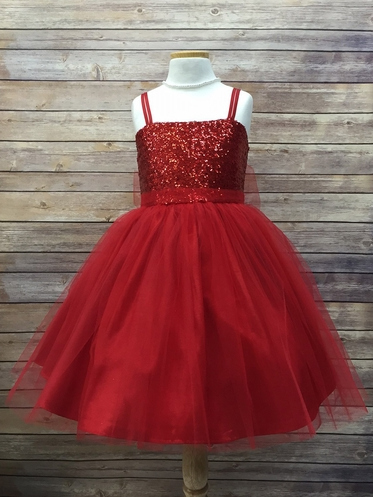 The Red Sequined Bodice with Tulle Skirt & Sash ($58.99) is essentially Dorothy from Wizard of Oz's ruby red slippers in the form of a dress! It's as sophisticated as it is playful, with a double spaghetti strap sequin bodice, tulle waistband, satin skirt with a tulle overlay skirt, and lining within the crinoline layer.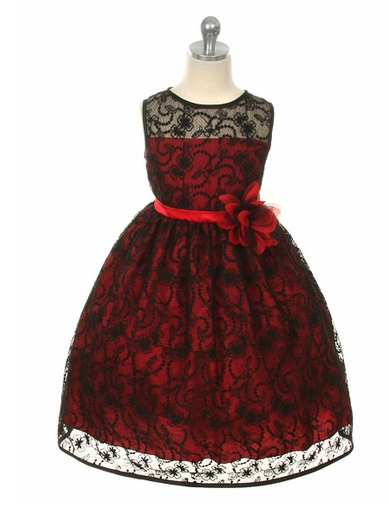 The Red Dress with Black Overlay Lace ($57.99) is undeniably chic and festive with a black floral lace overlay and an illusion neckline. It's beautifully completed with an irremovable satin sash that is adorned with a removable flower.

Connect with Pink Princess
This post is in partnership with Pink Princess.