My living room is one of the rooms in the house that I love to retreat to after the end of the day. That's one of the reasons why I sought out to create a vibrant, inviting, and serene atmosphere that perfectly echoed my home style personality. At first, I didn't know how I'd manage to create a room that uniquely reflected me without everything syncing harmoniously since my sense of style is eclectic.
Originally, my living room had a coastal theme since nothing captures serenity, coziness, and vibrancy more than a day at the beach. I wanted to make my living room even more livable, inviting, and uniquely my own by giving it history, mystique, and character, thus my home style has evolved over the past years. I find myself drawn to the Bohemian style in regards of interior design.
It's unconventional, non-bourgeois, spirited, and perfectly conveys everything I want my living room to be: vibrant, warm, serene, and characteristic. My living room is in no way to completion since I recently moved, but it's slowly, yet surely coming together with things I have found here and there to give it a Bohemian feel.
Every Room Needs a Focal Point
The focal point is an area to which your eye goes to immediately when you enter a room. If you don't already have a focal point, center the room using eye-catching wall art. Wall art adds charisma to any room! It also reflects on your personality and what piques your interest. That's where Minted.com comes into play. They have a vast selection of fine art prints that includes photography, limited edition, portrait, landscape, Bohemian – you name it! This is in addition to the invitations, stationary, and cards that Minted are widely known for.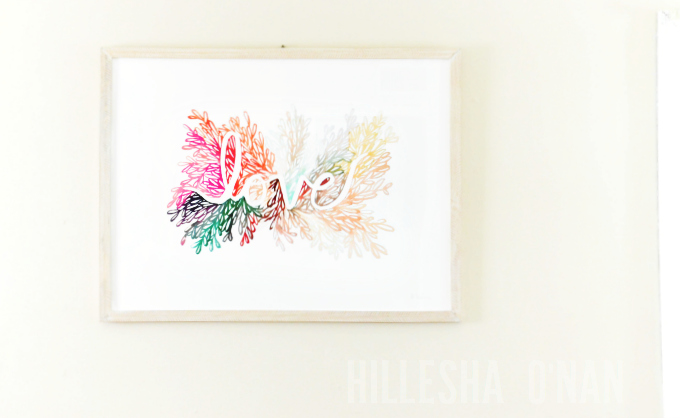 As John Lennon famously croons, "All you need is love." Thus, I couldn't think of a more fitting art print than the Limited Edition Love Art Print by Kelly Ventura. Kelly Ventura is a Michigan-based artist and surface designer that's known for her playful prints and hand-painted patterns. Watercolor is her medium of choice.
Her Limited Edition Love Art Print at Minted features a delicate watercolor in a playful and saturated palette highlighting what's most important: love. The watercolor combination that I chose is called Blush, but it's also available in three other watercolor combinations: Berry, Navy, or Natural. I love them all, but I felt like the Blush had the most vibrantly colored combination of them all! It captures the essence of the Bohemian feel that I've been striving for in my living room.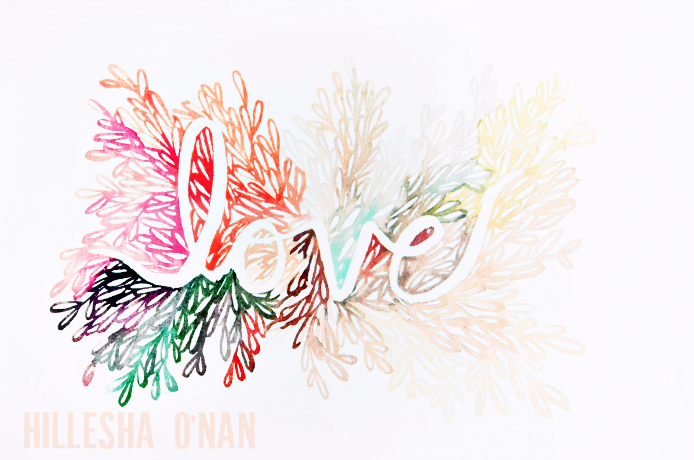 The Limited Edition Love Art Print is priced from $20 – $530 and is offered in ready-to-hang formats in a variety of frame colors as well as unframed formats. I opted for the 40″ x 30″ in a whitewashed herringbone frame ($325). I also opted for the choice to have the artist signature to be included at no additional cost. This gives it an even more personal and authentic touch!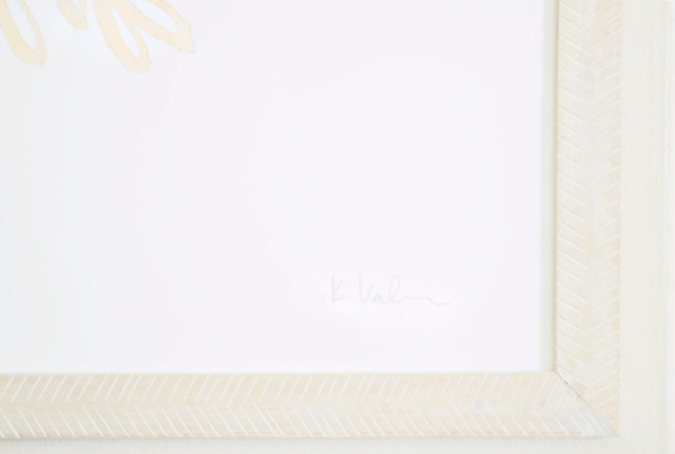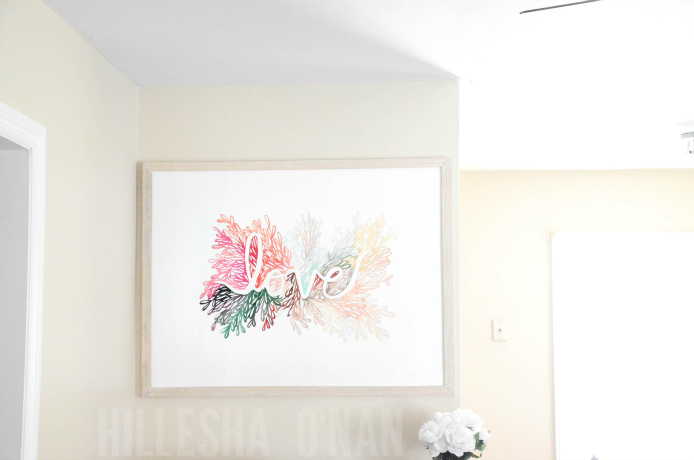 The Love of Art
Love is in the air! This Valentine's Day, celebrate the love for your loved ones with an art gift that they'll cherish for years to come. Art gifts are one of the utmost expression of love for your loved one, whether it's a sentimental gesture towards your parents, children, or spouse. You can make Valentine's Day memorable with Minted.com.

Now through January 31st, take 15% off art and gifts from Minted. Use code VDAYGIFTS at checkout to receive 15% off this year's most unique and thoughtful Valentine's gifts for your loved ones! Some of my favorite art gifts include the Mosaic Heart by Jennifer Postorino, Stargaze by Shirley Lin Schneider, You, Me, and the Sea by Lindsay Megahed, Birds of a Feather by Owl and Toad, and Better Than Whiskey by Lulaloo.
Stay Connected with Minted
Giveaway
One winner will receive a $250 gift certificate to spend at Minted. You can enter the giveaway by visiting this link. The giveaway will conclude on February 3rd.
Note: This giveaway is only open to legal residents of the 50 United States and District of Columbia who are at least 18 years old as of the date of entry, except officers, directors, members, and employees of the Sponsor, the judging organization (if applicable), or any other party associated with the development or administration of this Promotion, and the immediate family(i.e., parents, children, siblings, spouse), and persons residing in the same household, as such individuals. This Promotion is void outside the 50 United States and the District of Columbia, and where prohibited.
What is your art style?
This post is in partnership with Minted.