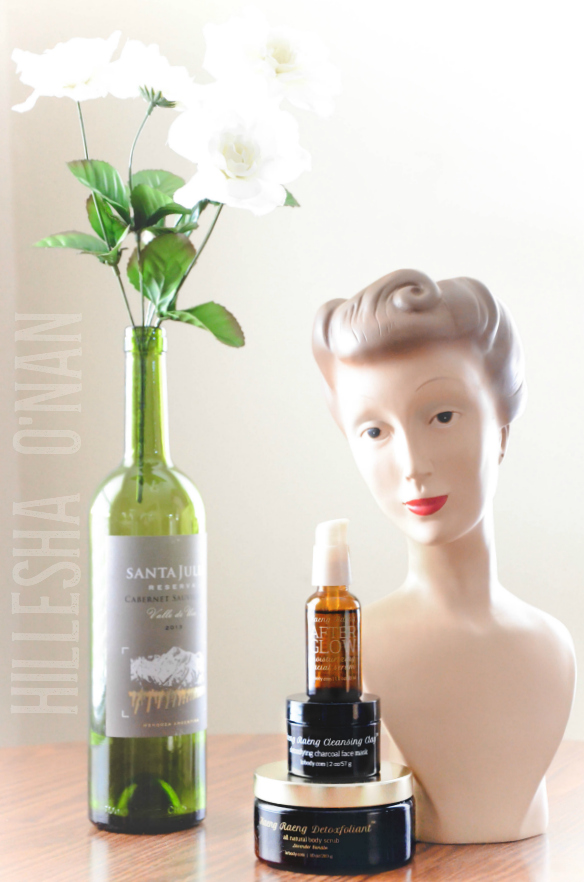 Your skin is assaulted every day by toxins and oxidizers: pollution in the air, chemicals in cosmetics, and bacteria lurking within your pores. Kaeng Raeng's Cleansing Clay ($25) is a detoxifying charcoal mask that should merit a permanent place in every beauty regimen. Life & Style Weekly touts it as "Miracle in a Jar"! I couldn't agree more. This cleansing mask is the perfect way to achieve naturally glowing skin since it draws out impurities without harming the skin's natural oils in the process.
You'll practically want to use this mask everyday since the results are instantaneous, but it is recommended to use it once a week for the best results. Plus, your supply will quickly deplete if used everyday. The key ingredients of this facial mask include Aloe Vera Gel, Organic Witch Hazel, Bentonite Clay, French Green Clay, Activated Charcoal, Himalayan Pink Salt, Kelp Powder, Organic Calendula Herbal Oil, Honeysuckle Absolute Essential Oil, Organic Kelp Powder, Green Tea Extract, Grape Seed Extract, Rosemary Antioxidant (Extract), Benzoin Resin, and Water.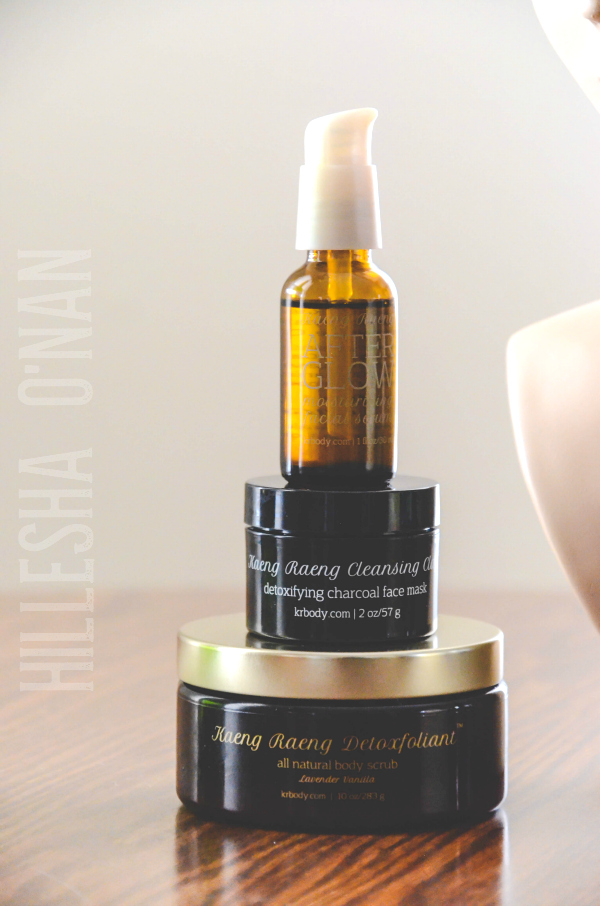 It's recommended to follow up with Kaeng Raeng's After Glow Serum ($20) after the cleanse to maintain your skin's natural glow. The serum can be used once a night, whereas it's recommended to use the cleansing mask just once a week. I find that using it every other night instead of every night is more ideal for my combination skin since it doesn't take much for me to break out easily! This serum is infused with a host of natural ingredients that are beneficial for the skin's health, including Organic Grapeseed Oil, Organic Jojoba Oil, Organic Rosehip Oil, Organic Argan Oil, Lavender Essential Oil, Neroli Essential Oil, Frankincense Essential Oil, and Rosemary Antioxidant (Extract).
Dry, dehydrated is the most common issue during the cooler seasons. Moisturizing body scrubs like the Kaeng Raeng Detoxfoliant Body Scrub ($36) slough off dead skin, revealing smooth, soft, and glowing skin! It's lightly scented with Lavender and Vanilla Absolute essential oils that evoke a sense of serenity. It also made of other naturally opulent ingredients like Himalayan Pink Salt, Dead Sea Salt, Organic Apricot Kernel Oil, Organic Virgin Shea Butter, Lavender Essential Oil, and Vanilla Absolute Essential Oil.
Giveaway
One winner will receive a Detoxfoliant Body Scrub, Cleansing Clay, and After Glow Serum from Kaeng Raeng. The giveaway will conclude on February 8th.
Connect with Kaeng Raeng
This post is in partnership with Kaeng Raeng.