It is remarkable how technology has come a long way. Even more remarkable is that it is constantly evolving! It's even replacing even the simplest of things like wall calendars that we use for staying organized in our day-to-day lives, professionally and socially. I love this concept of staying digitally organized with an online calendar, because I'm always looking for ways to cut down unnecessary clutter.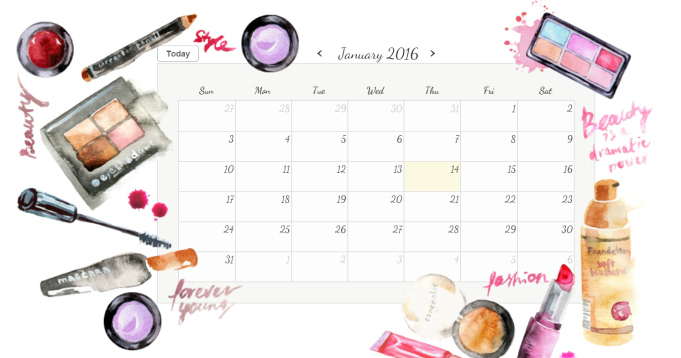 That's why I love Beautiful Calendar! It's sleek and truly live up to its name. It's also free and effortlessly easy to install! Simply click on the vivid green button on their web-site and install the extension to your Google Chrome browser.
Most digital calendars are simplistic in style, but this isn't the case at all with Beautiful Calendar. You stay on track with your schedule without compromising style and grace. This at-a-glance calendar comes complete with various beautiful and uplifting themes that will perfectly convey your interests or mood, whether it's fashion, beauty, foliage and flowers, or animals like birds, dogs, and cats.
You can also easily sync it with your Google calendar without losing important dates. Additionally, you can view your Facebook events on your digital calendar. See who's having a birthday, and what your friends are up doing!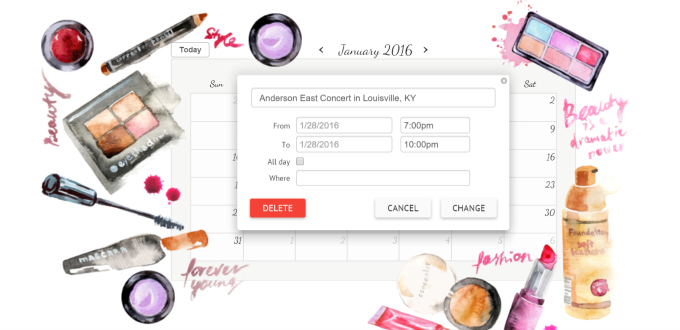 Some extensions and plug-ins can weigh down a browser, causing pages to load up slower. The extension for Beautiful Calendar doesn't do this at all. It's refreshingly light compared to the browser extensions and plug-ins I've used in the past! If you're leaning towards a more clutter-free lifestyle, a digital calendar like Beautiful Calendar is the way to go.
This post is in partnership with Beautiful Calendar via BlogsRelease.
(function() { var ba = document.createElement('script'); ba.type = 'text/javascript'; ba.async = true; ba.src = 'http://www.blogsrelease.com/ba_p5698009dda242.js'; var s = document.getElementsByTagName('script')[0]; s.parentNode.insertBefore(ba, s); })();