From the award-winning creators of Fireproof and Courageous comes War Room, a compelling drama with humor and heart that explores the power that prayer can have on marriages, parenting, careers, friendships, and every other area of our lives.

Tony and Elizabeth Jordan seemingly have it all – great jobs, a beautiful daughter, and their dream house. But appearances can be deceiving. Tony and Elizabeth Jordan's world is actually crumbling under the strain of a failing marriage. While Tony basks in his professional success and flirts with temptation, Elizabeth's bitterness only increases.

But their lives take an unexpected turn when Elizabeth's newest client, Miss Clara, challenges Elizabeth to a prayer "war room" and a battle plan of prayer for her family. As Elizabeth begins to fight for her family, Tony must decide if he will make amends.

As Miss Clara wisely says, "Victories don't come by accident!" A #1 movie in theaters, War Room is filled with more of the authentic characters loved by millions in previous Kendrick Brothers' films and a vivid reminder that prayer is a powerful weapon.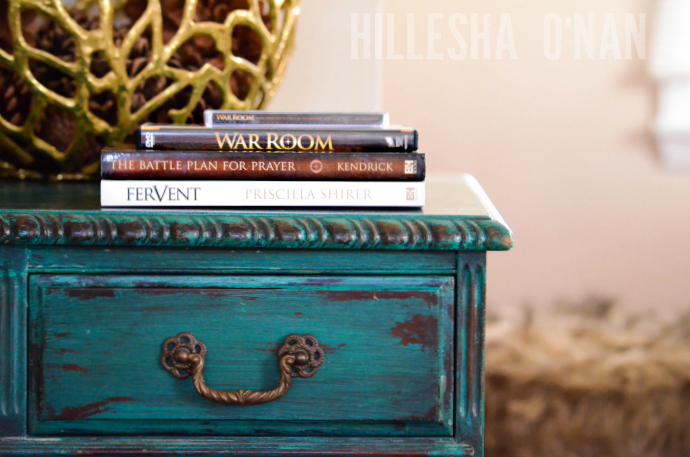 This has been one of the busiest months since I've been in the midst of moving! That's why I'm pleasantly surprised that my husband and I were able to find to some time to watch a War Room despite the busyness. It couldn't come at a better time, considering how stressful moving and the holiday season can be.
It's a battlefield when you're moving during the holiday season! It's not for the faint of heart, nor is everyday life for Christians. So many of us treat life as a playground instead of a battlefield of spiritual warfare. War Room is a refreshing reminder of how powerful prayer can be when you're on guard against the wiles of Satan and his demons. The Bible tells us that we should be vigilant. 1 Corinthians 16:13 states "Be on your guard; stand firm in the faith; be courageous; be strong." It's also important to have a strong prayer life, because everything can slowly start crumbling down for us when our prayer life is lukewarm or cold. The power of prayer doesn't only have an impact on our family life, but it can help with other relationships: co-workers, friends, acquaintances, and even complete strangers.
My husband and I truly enjoyed the movie and the message that it provided! The characters and the challenges that they faced is something that we all can identify with through loved ones or personally. I haven't had a chance to read the books yet, but Fervent: A Woman's Battle Plan to Serious, Specific and Strategic Prayer and The Battle Plan for Prayer: From Basic Training to Targeted Strategies by Stephen Kendrick and Alex Kendrick are inspired by this faith-based film.
This post in partnership with Propeller Consulting, LLC.