Compensation was provided by RITZ Crackers.
The kitchen is one of my favorite places to bond with my children. Helping out in the kitchen is something they always look forward to, especially during the holiday season – the best time of year for bonding! One of our all-time favorite holiday traditions is making seasonal desserts, such as holiday-oriented pies and cookies. Our stove and oven get quite a workout during this time of year, but lately, we've been enjoying no-bake desserts like the No Bake White Chocolate Dipped Peanut Butter Cookies.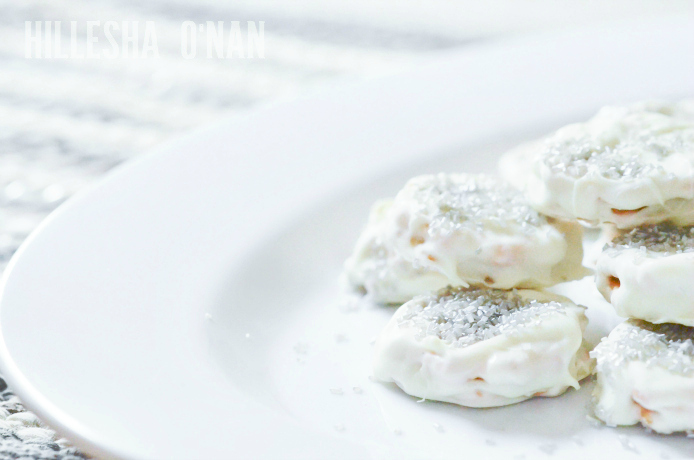 I've always loved baking, but I'll admit that baking cookies don't always work in my favor. No-bake cookie recipes like this one are essentially fail-proof. The No Bake White Chocolate Dipped Peanut Butter Cookies are simple and easy to make. The fact that they don't require hovering a piping hot stove makes it even more kid-friendly, too! It's a scrumptious mixture of everything good: Ritz crackers, peanut butter, and white chocolate, with a harmonious balance of salty and sweet. They're perfect for holiday festivities, cookie exchanges, and even gifting!
Ingredients
48 Ritz Crackers
2 Cups of White Chocolate Chips
Silver Sprinkles (optional topping)
1/2 Cup of Creamy Peanut Butter (I used white chocolate peanut butter)
1/4 Cup of Powdered Sugar (sifted)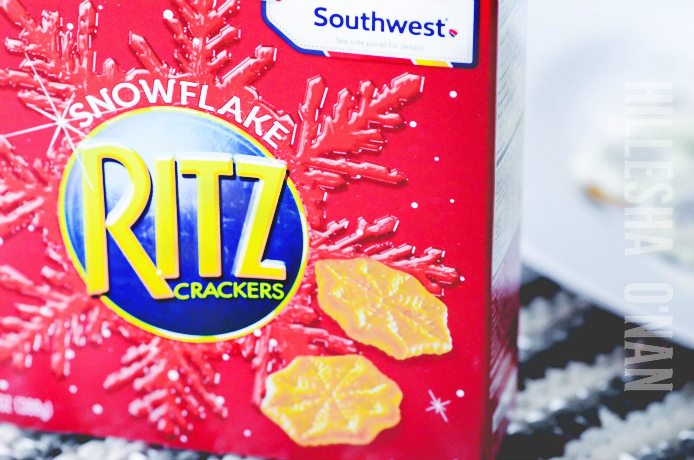 Directions
– Whisk the peanut butter and powdered sugar in a mixing bowl until you have a smooth and creamy texture.
– Carefully spread a small amount of the mixture onto a Ritz cracker and place another cracker on it, creating a sandwich.
– Repeat the process for all of the remaining Ritz crackers and peanut butter mixture.
– Place the white chocolate chips over a double boiler to melt. Not all of us have a double boiler, but there are ingenious double boiler hacks out there where you can to melt the white chocolate chips without scorching them in the process!
– Carefully dip each peanut butter cracker sandwich in the melted white chocolate (using a small pair of tongs) and place each one onto a parchment lined baking sheet.
– Immediately top each one with sprinkles (optional).
– Put them aside and allow them to rest for 30 minutes for until the white chocolate has hardened.