FashionABLE is an ethical lifestyle company that's based in Nashville, Tennessee. They support local and global artisans that have overcome obstacles in life that range from lack of opportunity to addiction and homelessness to prostitution. Every one of us understands what it means to overcome, and we are all ABLE to find purpose in the work we do. FashionABLE believes in investing in women by empowering them. This belief helps the women they employ develop skills and expand their opportunities, thus creating goods that are genuine, inspiring, and are built to last.
FashionABLE's journey first began in Ethiopia 5 years ago. They provided weaving jobs for women who needed a new choice and opportunity. It wasn't long after that they ventured further by working with leather partners in Africa, too. This past summer, they expanded their impact to working with women in the United States to create jewelry.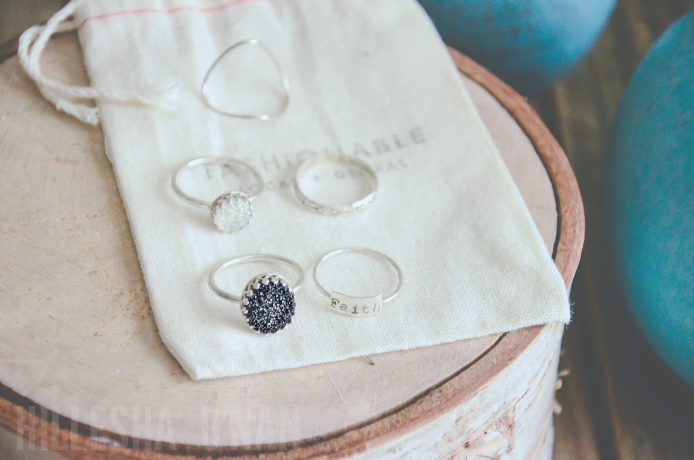 They recently unveiled their latest business venture: customizABLE. CustomizABLE is customized and fashion-forward jewelry that enables you to design rings stacks and necklaces that suit your personal style. My customizABLE ring stack consisted of the Santa Fe (silver; black druzy stone; $53), Word Stamp, with the word FAITH adorned on it (silver; $32); Floral (silver; $26.60), Double V (silver; $19.80), and 8mm Bezel (silver; white druzy; $34.40).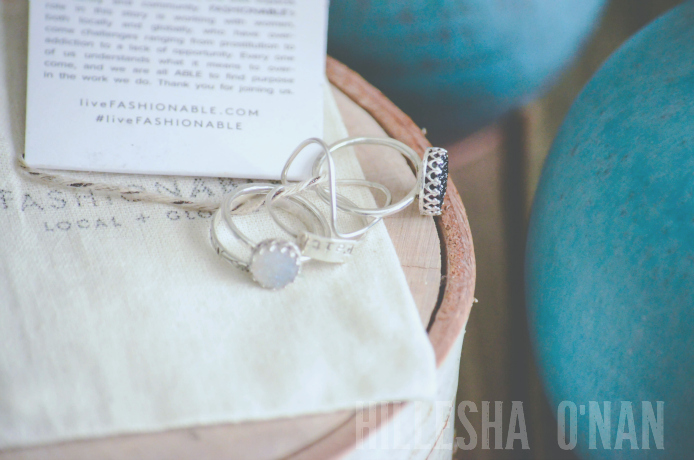 These pieces are meticulously crafted by the local and global women that have overcome obstacles. Each of these women have a unique story of their own. Each piece comes complete with a tag that tells the story of the woman who created your customized piece. It's a beautiful reminder that our purchase is creating job opportunities for them!
How customizABLE Works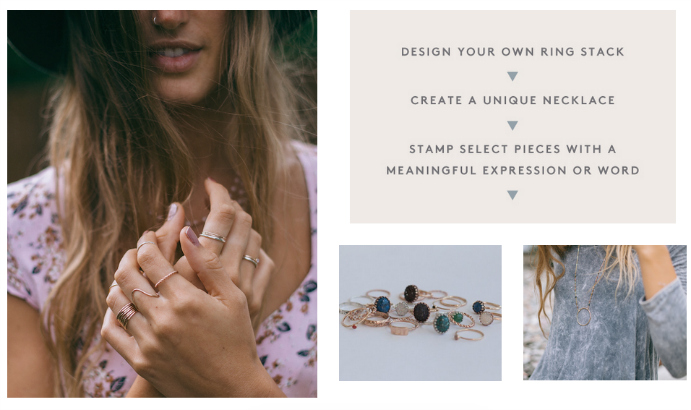 I've learned that you shouldn't go through life with a catcher's mitt on both hands; you need to be able to throw something back. – Maya Angelou
Giveaway
One winner will receive a customized ring bar or necklace of their own from FashionABLE. The giveaway will conclude on December 14th.
FashionABLE Customized Necklace or Ring Bar Giveaway

Connect with FashionABLE
This post in partnership with Propeller Consulting, LLC. Only one entrant per mailing address, per giveaway. If you have won a prize from our sponsor Propeller / FlyBy Promotions in the last 30 days, you are not eligible to win. If you have won the same prize on another blog, you are not eligible to win it again. Winner is subject to eligibility verification.