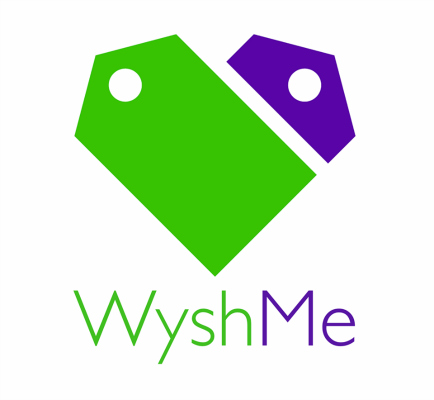 It's not always easy buying for some people during the holiday season. It's not just that some may be hard to please, but it's mostly because that some seemingly have everything, don't want anything, or you simply don't know what they may need or want. Most likely, you don't want to give the recipient something that may not want or need. The holidays can be stressful as is, and gift purchasing isn't an easy task. That is where wishlists come into play, or in this case: wysh lists.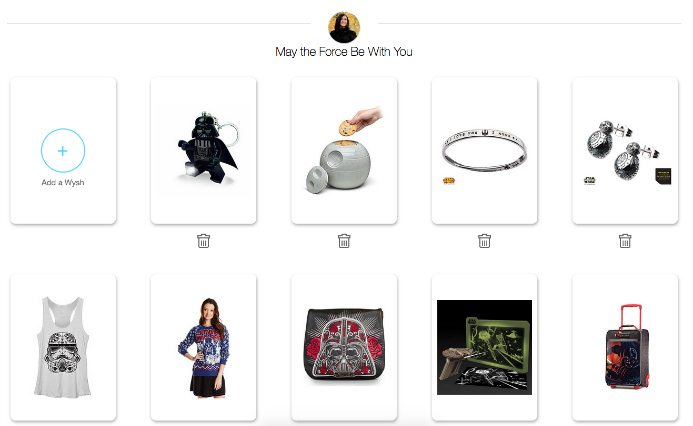 Wishlists eliminate additional stress since there is no need to scramble for gift ideas. With the holiday season upon on us, the WyshMe simplifies the gift giving process for the giver. It's a win-win situation for both since it makes the giver and giftee happy. The giver is happy that they're giving a gift that the person needs or wants, whereas the giftee is happy that they're getting what they need or want! Some other benefits of WyshMe includes seeing who has claimed specific items to insure that nobody gets the same gift, adding items any from online store, and organizing gift ideas on lists for your children. Registration is simple and free!
It's true that many may already have an online wishlist, whether it's Amazon, Anthropologie, West Elm, Sephora, or Target. The difference between those web-sites and the WyshMe app is that WyshMe houses all of those wishes under one roof. WyshMe enables one to choose from a multitude of gifts from top notch companies, create a list, manage it, and share it with friends and family. You can also create a wishlist for only your eyes to see, meaning you don't have to share it with anyone – the perfect way when someone wants to treat themselves to something from their wishlist from time to time.
Star Wars Gift Ideas: The Ultimate Star Wars WyshMe Wysh List
Follow HilLesha (lifestyle + travel)'s board The Ultimate Star Wars WyshMe Wysh List on Pinterest.
In addition to the wishlist that I've created on their app, I also shared some of my favorite Star Wars gift ideas on my Pinterest board! Older fans will love the the Star Wars Loungefly Sugar Skulls Tote Bag, Disney Star Wars Stainless Steel "I love you. I know." Mobius Bracelet, or Star Wars Ugly Sweatshirt; while younger fans will enjoy Star Wars gift ideas like the Disney's Chewbacca Plush, Star Wars Science Death Star Planetarium, Star Wars Science Lightsaber Crystal Growing Lab, or LEGO Star Wars 2015 Advent Calendar 75097 with Exclusive Hallmark R2-D2 Christmas Tree Ornament.
What is on your wishlist this year?
This post is in partnership with WyshMe.