Simple Grace is a monthly devotional magazine for women. Carol Brooks, whose prior roles included positions at Glamour, Cosmopolitan and Men's Health, is the editor-in-chief of Simple Grace. Her instinct for listening to readers and her personal faith compelled her to design this devotional-driven concept.
Each monthly issue contains a free bookmark, a daily devotional, and recommendations on the latest movies, apps, music, and books! These daily devotionals covers an array of of topics from reclaiming your share of joy when you're feeling angry and discovering a new perspective when you're feeling a tinge of jealousy to turning stress into serenity and gaining clarity when you're feeling distracted. If a devotional doesn't apply to how you're feeling that day, you can refer to the Mood Index to find the one that applies to your mood.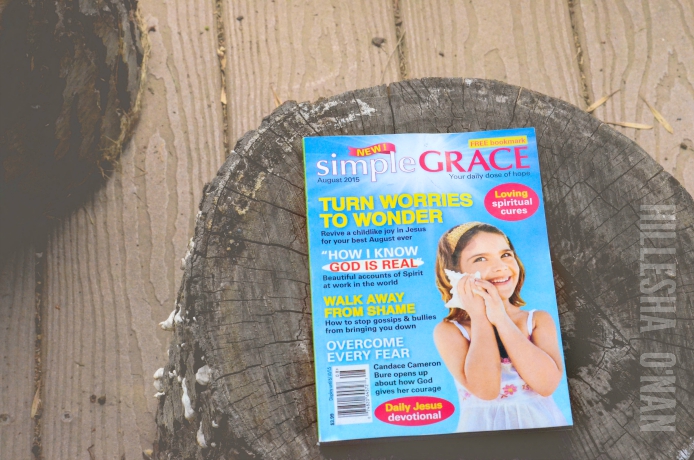 Simple Grace was created from the desire to seek God's heart on a daily basis; the core of the magazine is a short, daily devotional that addresses the everyday problems we all face. It's a digest-sized magazine, making it portable, personal, and perfect for daily devotions — plus it has content that all of us can relate to including a media guide and interviews with well-known personalities like Jen Hatmaker (HGTV's My Big Family Renovation), Laura Story, and Candace Cameron Bure. Some of the most inspirational articles in this magazine come from everyday, Christian women who share real-life stories that many believers will identify with and find encouraging.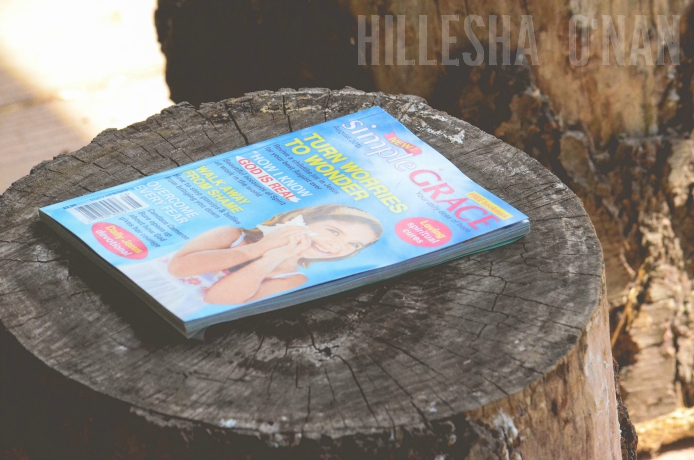 Giveaway
Two winners will receive a copy of Simple Grace.
Simple Grace Magazine Giveaway

Connect with Simple Grace Magazine
How did God show love to you today?
This post is in partnership with Simple Grace Magazine and Icon Media Group.