I received product and compensation from Mead Johnson Nutrition to create this post written by me. All experiences and opinions expressed in this post are my own and not those of Mead Johnson Nutrition. Consult your pediatrician before making changes to your baby's diet or if you have concerns related to your baby's digestive health. Please see the product label/website for acceptable use and benefits. You can contact Mead Johnson Nutrition with product related questions or comments toll free at 1-800-BABY 123 or through the Contact Us link on Enfamil A.R. or Enfamil.com
It seems like it was yesterday when I brought my 5 lbs. 5 oz. bundle of joy home. It goes to show how fleeting time is, because that bundle of joy is now 3 years old and a bundle of energy that keeps me on my toes. My ever so curious and exuberant explorer is always flitting from one destination to the next. That's why I have learned to relish in every moment and cherish it, even the most mundane, because children grow up in a blink of an eye!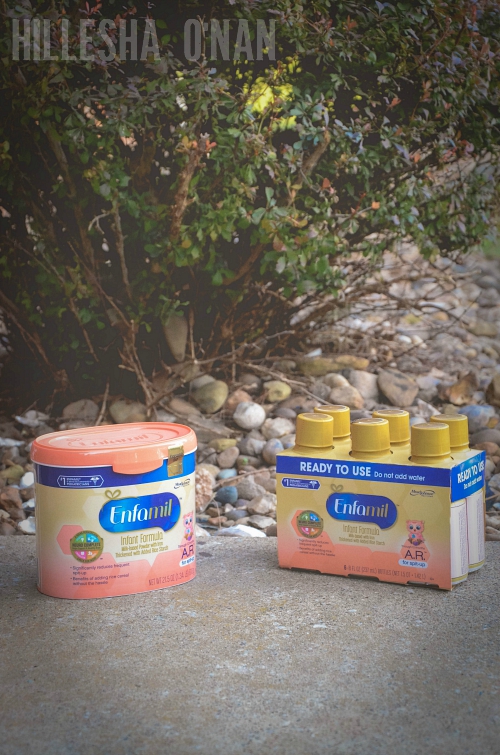 Nothing is more rewarding than parenthood, yet I'm sure that almost every parent can agree that those first few months can be a challenge. Sleep deprivation and spit-ups are some of the dark side of parenting that hardly anyone cares to discuss, but they come with the territory. They're inevitable, especially spit-up since most babies (66%) experience it every now and then.
My daughter struggled with spit-up constantly! She showed the classic signs of gastroesophageal reflux, which is also known as uncomplicated reflux (GER). Even the healthiest of infants experience uncomplicated reflux (GER). GER is not to be confused with GERD, a more serious condition that causes multiple complications. It's mostly due to the fact that their digestive systems are still developing. I tried addressing the ongoing issue by changing my daughter's formula. She would do okay with some, but it was back to square one in most cases. I discussed it with her pediatrician on a few occasions, but he didn't seem overly concerned. I even tried giving her gripe water and trying out different brands of baby bottles to help reduce the issue. Alas, the only thing that seemed feasible at that time was to simply ride it out.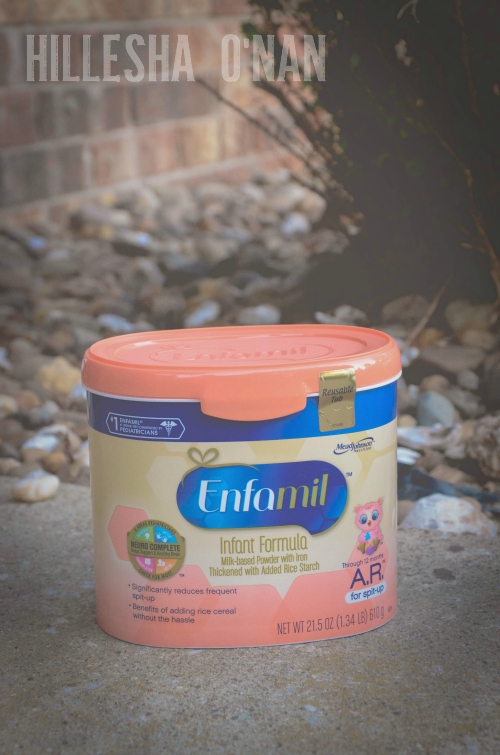 A thickened formula like the Enfamil A.R.™ could have been beneficial for my daughter, because it has been clinically proven to cut down spit-up by over 50% in infants with frequent spit-up. It provides the thickening benefit (and balanced nutrition) of adding rice cereal to formula, but without the hassle.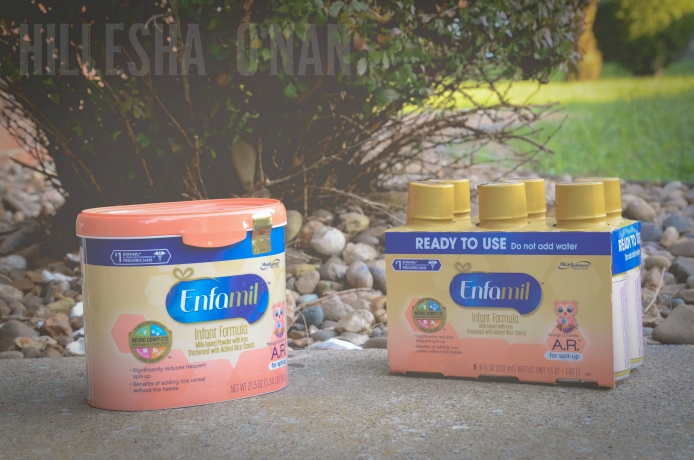 Did you experience GERD or GER with any of your babies?