It was a sweltering hot day in Princeton, Indiana when a small group of local bloggers, my husband and I toured the Feutz Cattle Farms. The weather didn't deter me from enjoying the tour in the least! It was a wonderful way of getting to know my food better, have a glimpse of the farming life in Indiana, and connecting with other local bloggers. Feutz Cattle Farms is owned by John and Marybeth Feutz, whom are both veterinarians and farmers. Marybeth is also a blogger. She blogs at Alarm Clock Wars and AgriCultured in her free time.
During the Sweet Corn Tour, we had the opportunity to learn more about corn, namely sweet corn, and the difference between sweet corn and field corn. We were also privy to seeing their cattle and calves, hay fields, the equipment they use to grow the hay to feed our cattle, and tractors. They generously gave us a chance to pick fresh ears of sweet corn from their fields, plus had lunch catered by Sarah Wolfe from the upcoming farm-to-table Evansville, Indiana restaurant, The Dapper Pig.
Welcome to Feutz Cattle Farms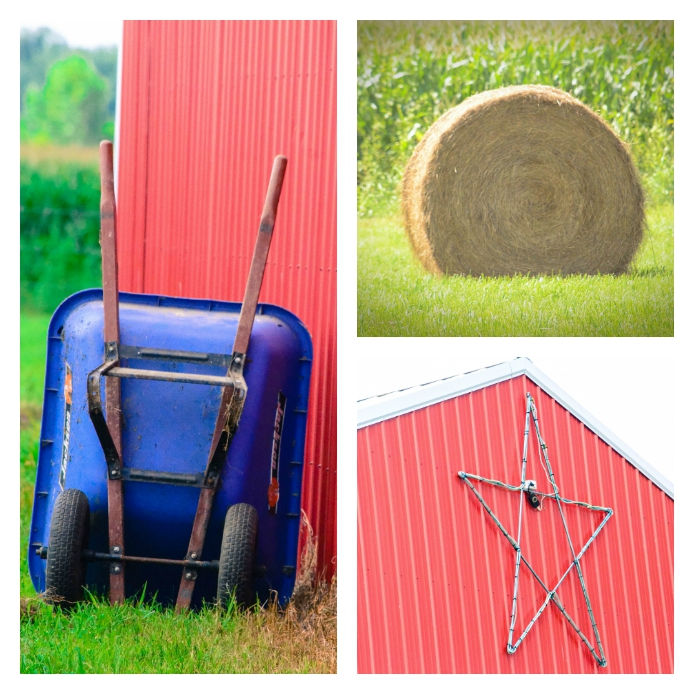 The Lowdown on Corn: A Tale of Two Corns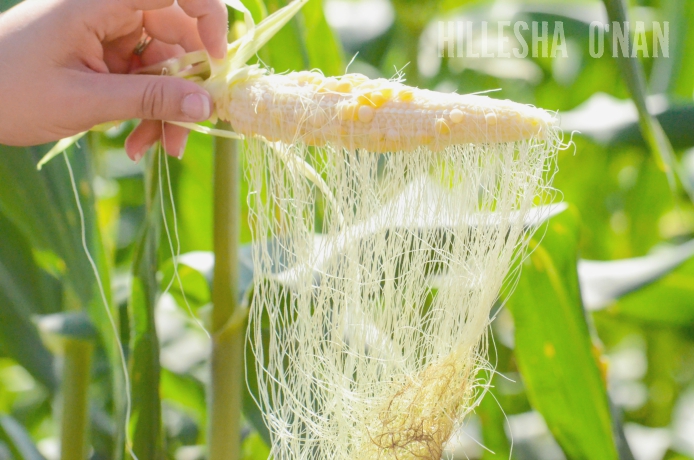 When you're driving down a highway in the Corn Belt and see acre after acre of corn, you may be tempted to treating yourself to an ear or two. Chances are that it isn't the sweet corn that most people purchase fresh, frozen, or canned for eating. Instead, it may be field corn that's primarily used for livestock feed, ethanol production, and other manufactured goods. It is considered as a grain. One noticeable difference between field corn and sweet corn is that one is harvested when the kernels are dry and fully mature (field corn), while the other one is harvested when the kernels are immature, soft, and sweet (sweet corn).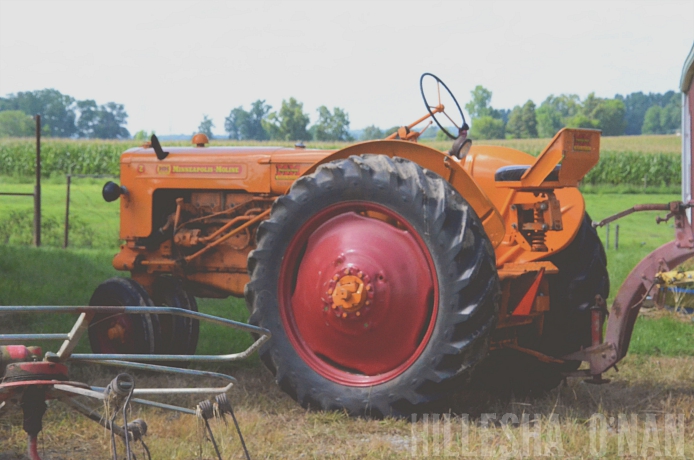 I have to earnestly commend and appreciate for everything that John and Marybeth Feutz are doing. The hours put into a farm can be long and sometimes grueling, yet farmers like them take effort and care in providing quality food for consumers.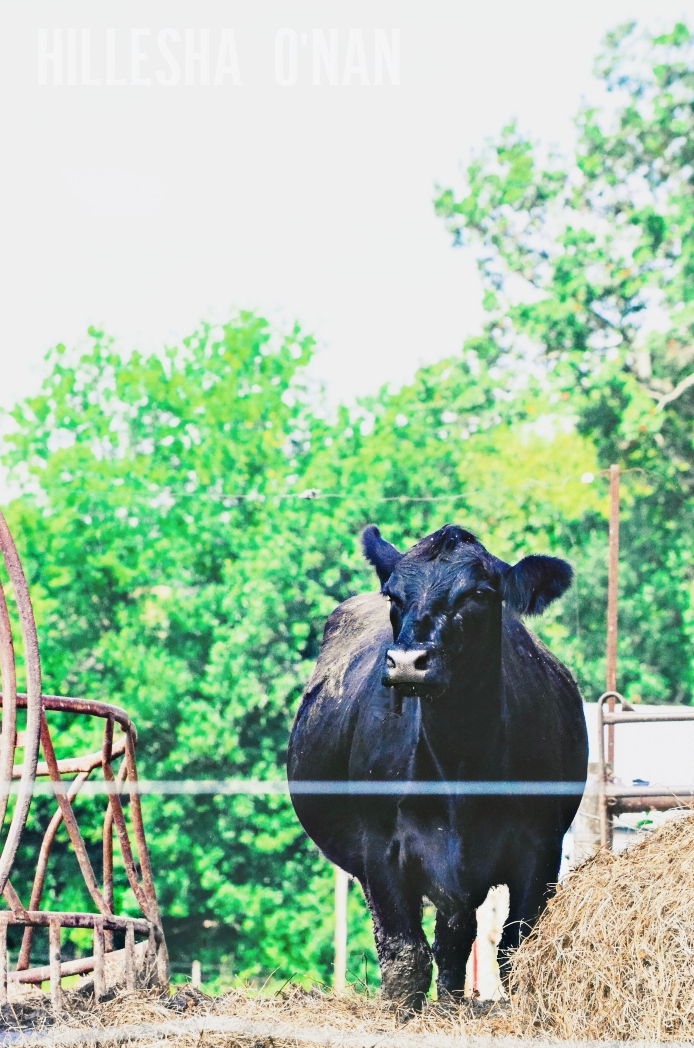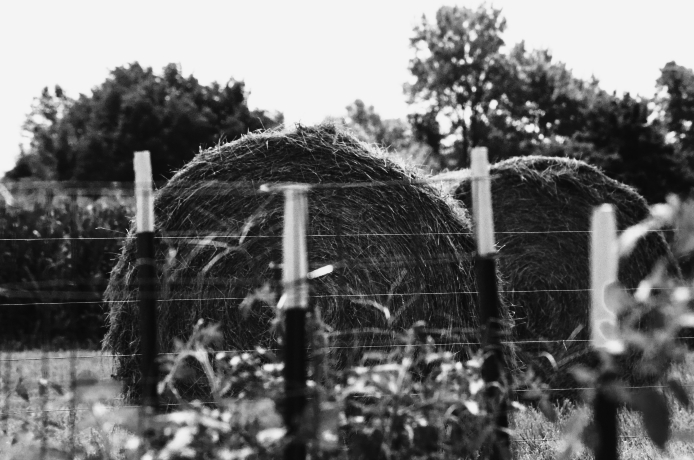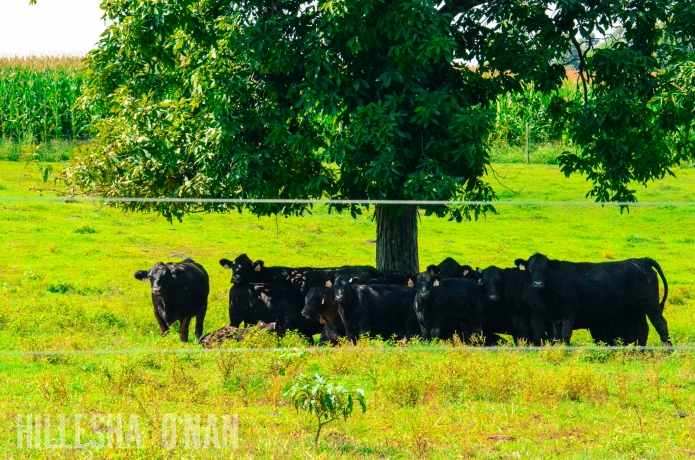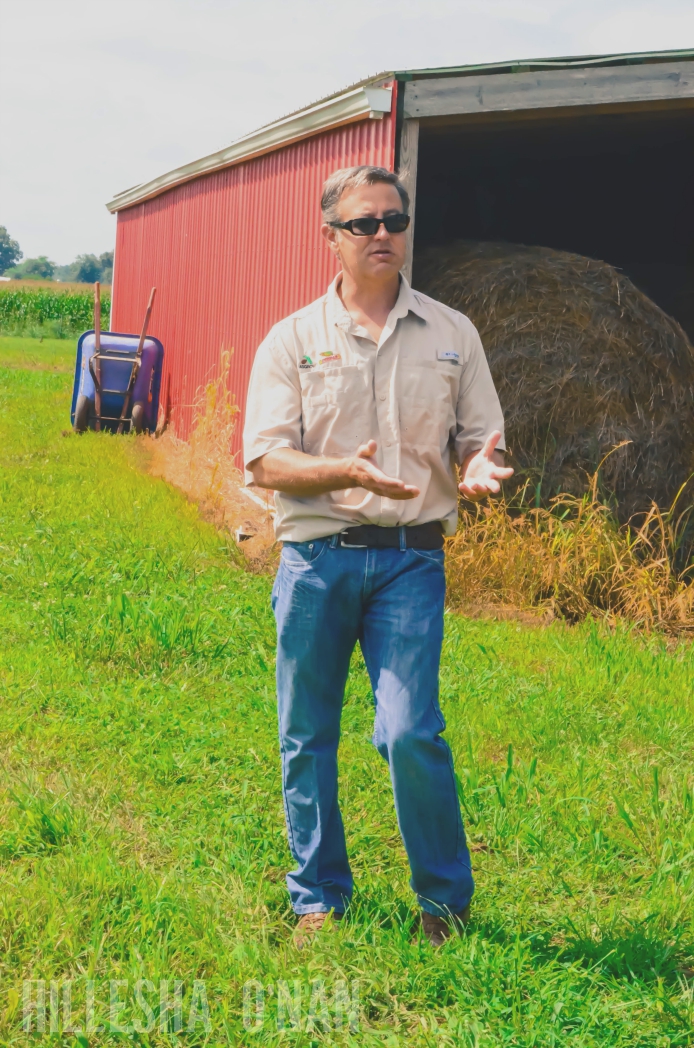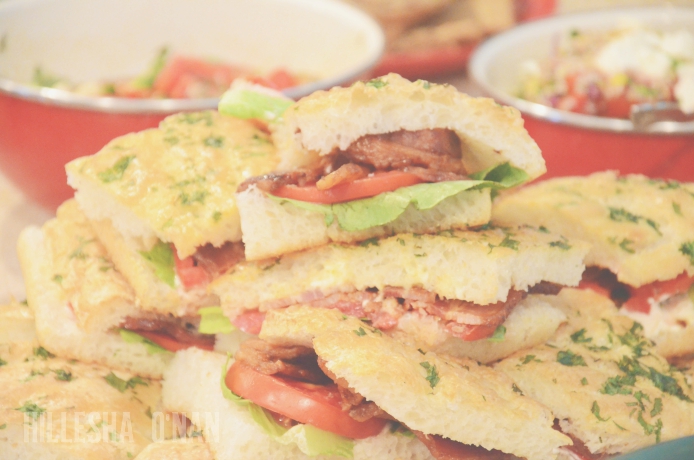 The catered lunch was as delicious as it was fulfilling. I'm anticipating the day that The Dapper Pig finally opens. I hear that it's going to be a true farm-to-table experience. Evansville needs more restaurants like this! Sarah used to own the esteemed The Farmer's Daughter Bakery and Cafe in Princeton, Indiana. It's wonderful to know that she isn't going to be hanging up her apron anytime soon since she and the owner (Amy Rivers Word) of Lamasco Bar and Grill will be unveiling their new venture (The Dapper Pig) anytime soon!
They ended the tour by gifting each of us a gift bag and a bushel of sweet corn to take home. That's 56 pounds of corn, which is the equivalent of a large bag of dog food. I'm looking forward to making some of my favorite recipes like the Sweet Corn Soup, Zucchini & Corn Panini with Pepper Jack Cheese, Tortilla Soup, Sweet Corn and Coconut Milk Chowder, and Cauliflower Rice Burrito Bowls with the bushel of sweet corn that I received!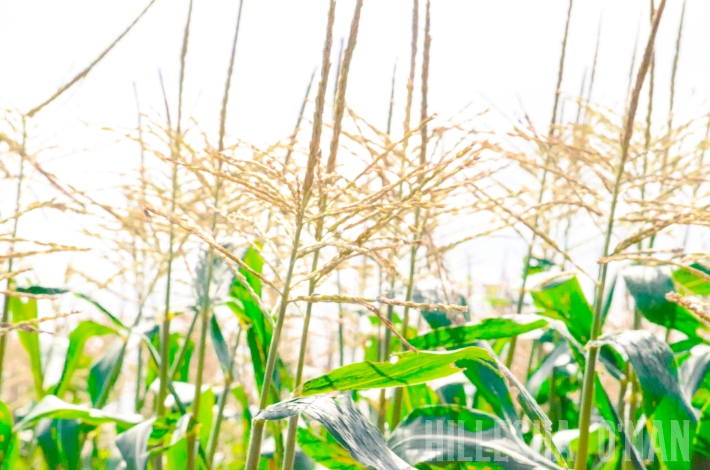 Connect with Marybeth Feutz
Connect with The Dapper Pig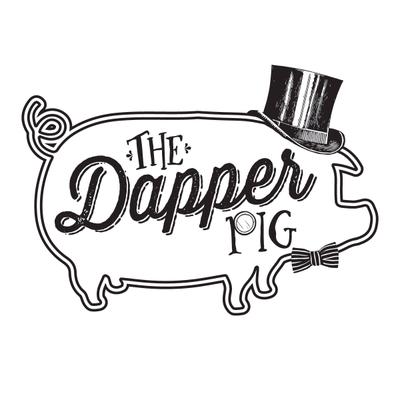 Have you ever toured a farm?