I've had an inextinguishable love for fashion since I was a young child. My love for fashion deepened when I was a pre-teen. That's when I started receiving catalogs from dELiA*s and would spend hours sifting through the glossy pages of Sugar, Teen, Seventeen, and YM. I also loved shopping at stores like Deb and 5-7-9. Those were my weekend haunts in the 1990s! These stores were my generation's equivalent of Forever 21.
That Unforgettable Back-to-School Outfit
Some of my most memorable back-to-school clothes came from the aforementioned stores. These included velour tops, maxi skirts, and my favorite outfit from when I first started junior high: an orange crushed velvet top and tie dyed denim bell bottom jeans in shades of light blue, dark blue, and white. From 1996-1997, the fashion industry borrowed notes from the disco fashion of the mid-late 1970s. This was clearly obvious, considering what I wore to school during that time period. I can remember that outfit, especially the jeans, like it was yesterday. I even had a pair of patchwork bell-bottoms, but they paled in comparison to the tie dyed bell-bottoms. I felt invincible and untouchable whenever I wore those jeans!
I wore that outfit to death, finally boring a hole in the knees. I was practically in tears when that happened. Who knew that ripped jeans would eventually be in style? I wish I had a picture of myself in that outfit, but alas most of my pictures from that time are school photos.
The 70s Are Making a Comeback for Fall 2015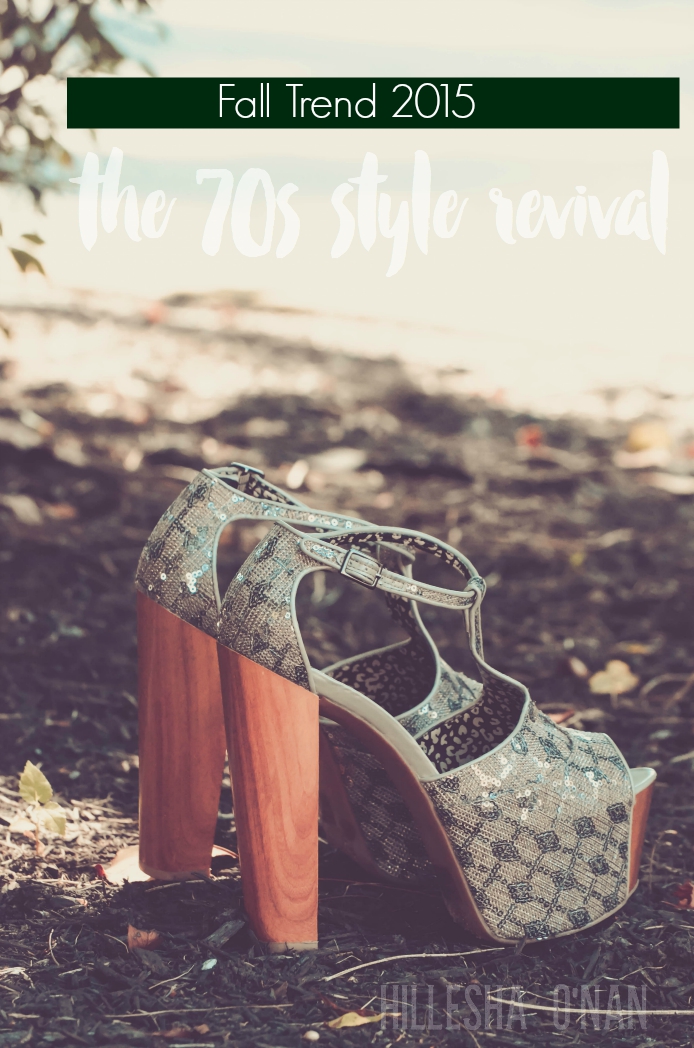 The fashion of the '70s saw another resurgence during spring 2015. And the revival hasn't shown any indication of slowing down for fall, with an influx of bomber jackets, platform sandals, bell-bottoms, crochet tops, and fringe dominating store displays, magazines, runways, and online fashion articles. Still, I have yet to see a pair of denim tie dyed bell-bottom jeans! One thing that hasn't changed between the teens of my time and the ones of today is that they still love to be at the head of their class in terms of the latest trends.
Back-to-School Shopping with RetailMeNot
Some teens have already headed back to class, indicating that summertime is coming to an untimely and abrupt ending. On a brighter note, that means back-to-school shopping! That brings me to another thing that hasn't really changed since I was a teenager: The back-to-school season can be costly.
According to the National Retail Federation, the average family plans to spend $630 on back-to-school shopping in 2015. That's why it is important to do your online research beforehand to see if you can spend less on must-have and want-to-have items. RetailMeNot's site and free on-the-go app can help keep financial worries at bay, because they both aggregate online and in-store coupons for almost every retailer you can imagine. This includes teen-approved stores like Aéropostale, Hollister, Forever 21, Torrid, Charlotte Russe, American Eagle Outfitters, and Jimmy Jazz.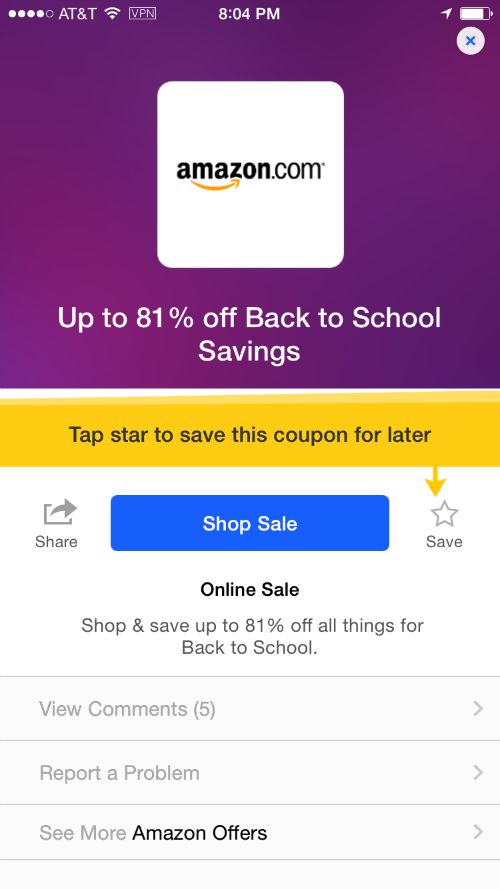 How to Use the RetailMeNot App for Back-to-School Shopping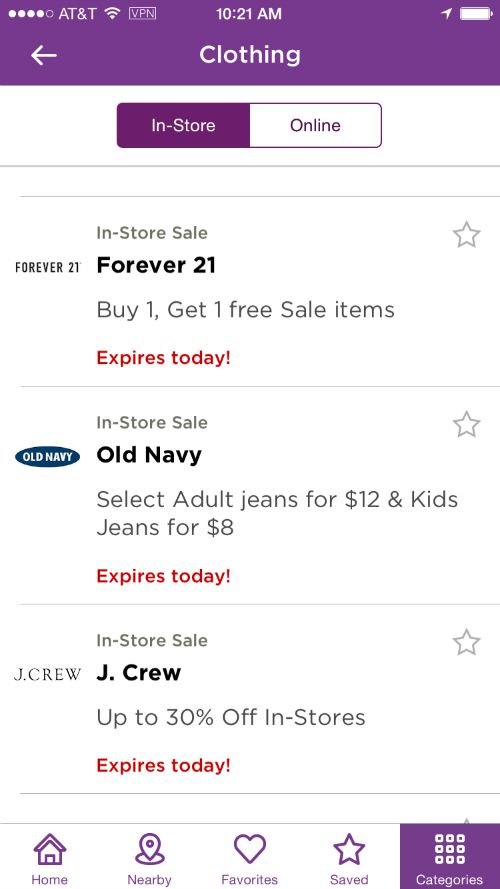 The RetailMeNot app is simple and easy to use. I love it! Not only will it save you money on your back-to-school shopping, but it will also help with everyday needs and wants, from automotive and flowers to food and travel. Under the "Our Best" section, the app categorizes coupons and deals based on their popularity, while the "Just for You" section displays offers from your favorite stores. You can find the latest sales within the Daily Deals section.
This app uses GPS technology, enabling you to look at nearby deals. It also offers deal notifications when you're within that store's vicinity. If you're unable to take advantage of a deal right then and there, you can tap the star next to it to save a coupon for later in order to avoid forgetting about it. You don't have to worry about outdated sales or coupons information, because the app lets you know when a deal if about to expire.
In some rare cases, a sale may end prematurely or a company's system won't read the coupon correctly because of a glitch. Most likely, you'll find out beforehand, because there is a comments secition for each deal/coupon that enables shoppers to share whether the coupon/deal worked for them or not. As if the RetailMeNot app couldn't get any better, you can even redeem coupons right from your smartphone. Thanks to apps like this, the days of clipping or printing out coupons are long gone, as more and more coupons are becoming mobile. This means more convenience and less waste! Sound good? Download the app!
Stay Connected with RetailMeNot

There is always one outfit or accessory that we will never forget, whether that's acid-washed jeans, a terrycloth romper, or even a TMNT lunchbox. Describe that unforgettable back to school outfit or accessory that you were able to wear with confidence.
In partnership with RetailMeNot.