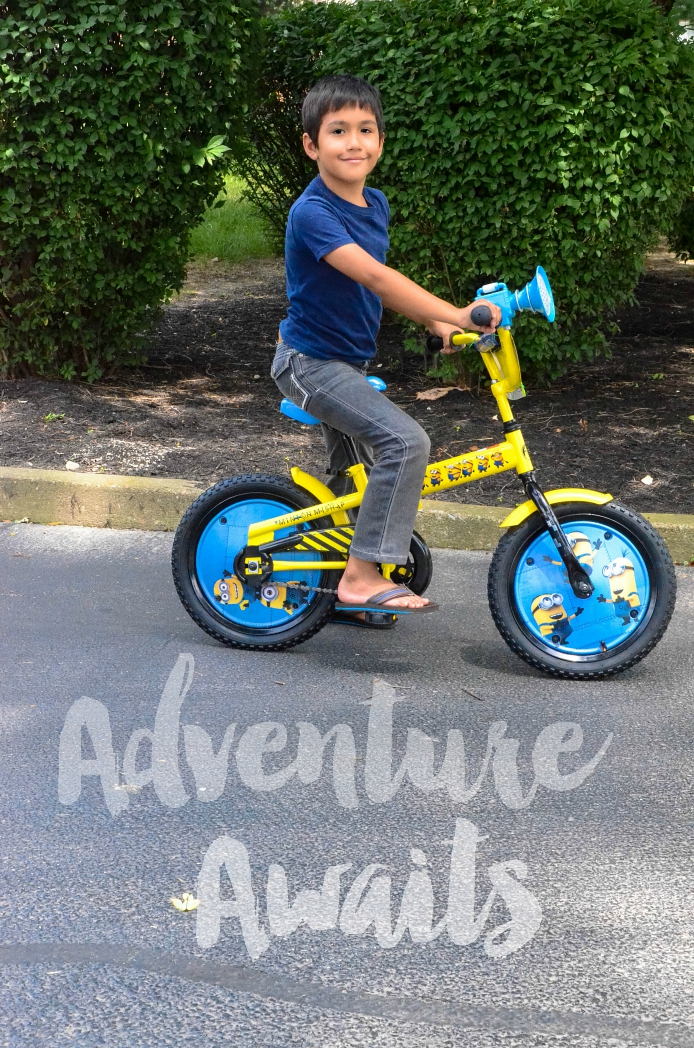 Minions, one of the most anticipated animation films for this summer, released on July 10th. Just in time of its theatrical release, we've collaborated with Dynacraft to give away one of our readers a 16″ Minions Bike My son couldn't be more ecstatic with the bicycle that he received. This bike is primarily geared toward boys within the age range 4-8 years old, but we all know that boys and girls alike enjoy Minions. I know that my 3 year old daughter probably is anticipating the day she turns 4 so she can ride her brother's bike!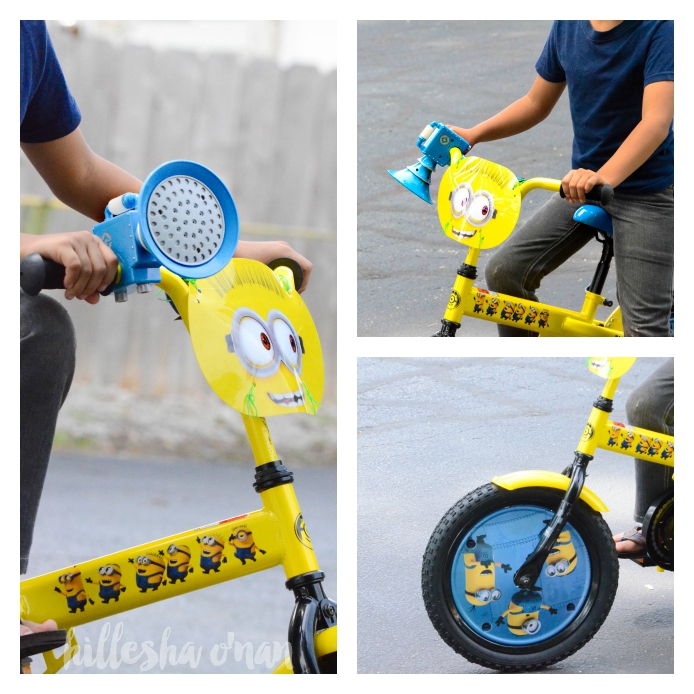 The fun and vibrant colors (bright yellow and blue) perfectly embodies the Minions' iconic color. It comes complete with a horn-shaped Fart Blaster (what boy wouldn't love this?), decorative handlebar shield, custom wheel discs, front and rear fenders, one-piece pad, and an alloy quick release seatpost.
I like that it also included training wheels to ensure a child's safety, making it the perfect bicycle for beginners. It's completely optional to install them, though. The only disadvantage of this bike is that it doesn't have a kickstand, but this hasn't deter my son from enjoying it the least. Also, the bike isn't assembled like you'd see in a bike display at a store, but it was effortlessly easy to assemble. I couldn't imagine a better bike to give a young boy (or girl) who wants to set off on their own!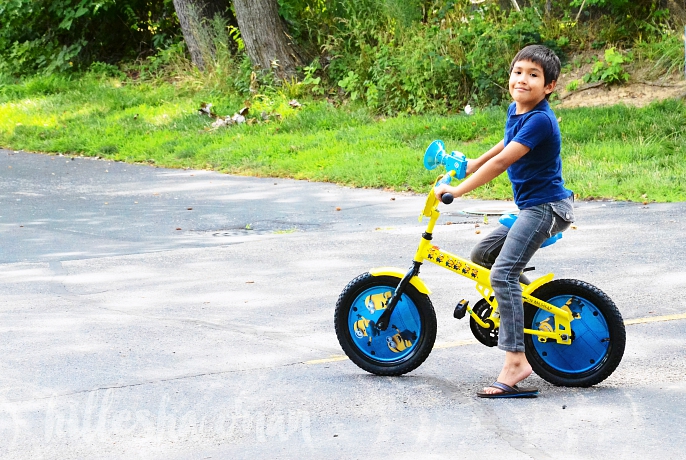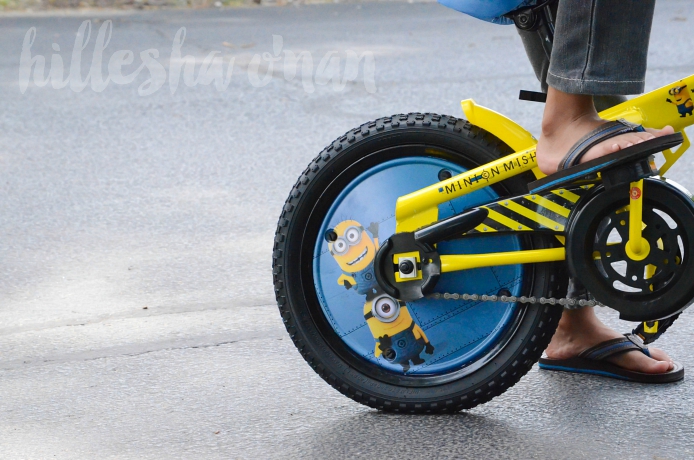 Experiments in Fun
St. Paul, Minnesota held their annual Color Run, Dynacraft invited families to Harriet Island for a playful twist on the concept: The Color Ride, a fun-fueled day of bike-riding, game stations and colorful surprises. Participants rolled up to the Starting Line, got blasted with color and started riding like the colorful wind. Being led on their ride by a Color Captain, they discovered multiple game stations along the way. At The Paperboy, for instance, Color Riders tried their hand at throwing rolled-up newspapers at doormats while riding by. And with every game, kids collected more and more powder to use in the Color Zone – a no-bikes free-for-all area reserved specifically for color-blast battles.

The family event was the second stop of bike giant Dynacraft's Experiments in Fun campaign, designed to help families rethink what's possible with their favorite wheels. The fun continued on June 27th in Portland, Oregon, where Dynacraft opened The Kickstand, a pop-up juice joint for kids that's full of biker-themed fun and décor.
Giveaway
One winner will receive a Dynacraft Minion Mishap Bike (a $90 value).
Connect with Dynacraft
This post is sponsored on behalf of Dynacraft. All opinions are exclusively my own.