One of my tried and true favorite ways to obtain and maintain smooth skin is exfoliating. Exfoliating helps keep skin dryness at bay, stimulate cell production and blood flow, rids dirt, bacteria and toxins that are lurking within the skin; and enables skincare products to penetrate deeper. I have noticed that my skin is at its best when I exfoliate once a week in the warmer seasons and twice a week in the cooler seasons.
Otavea's hand-crafted body scrubs are free of parabens, additives, and phthalates. Their ingredient list is all natural and vegan. Also, they don't believe in the out-dated, inhumane, and impractical practice of testing on animals. It's naturally simple luxury at its finest without a splurge-worthy price tag attached, as their body scrubs range from $6 – $16 in price!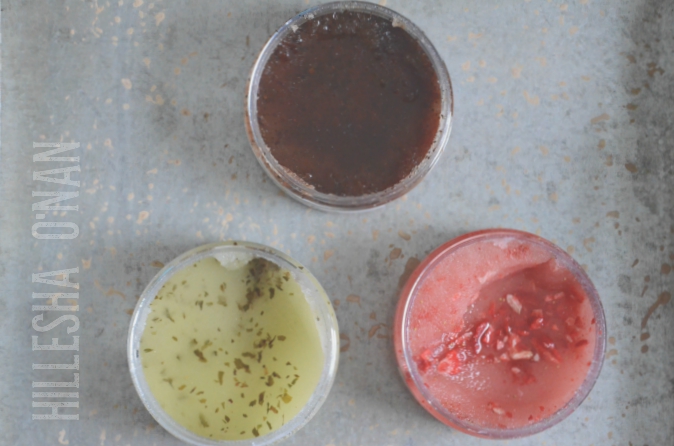 Otavea offers four different varieties (Strawberry, HERO for Men, Chocolate + Coffee, and Peppermint) in three different sizes (2 oz., 4 oz., and 8 oz.). I received all but the HERO for Men for obvious reasons. These body scrubs are so addictive that I can assure you that you will almost not want to leave the shower!
The granules are tiny and easy to spread all over the body. They gently polish the skin without irritating it in the least, leaving behind a tantalizing aroma and deeply nourished skin after rinsing. There's no need to apply any type of body oil or lotion since the cold-pressed organic oils in the body scrubs are nourishing enough. Each scrub is tantalizing to the senses in their own right, but my favorite is the strawberry. It even has chunks of strawberries in it. You'll almost want to devour! Meanwhile, the Chocolate + Coffee and Peppermint will rejuvenate the skin and perk up the senses.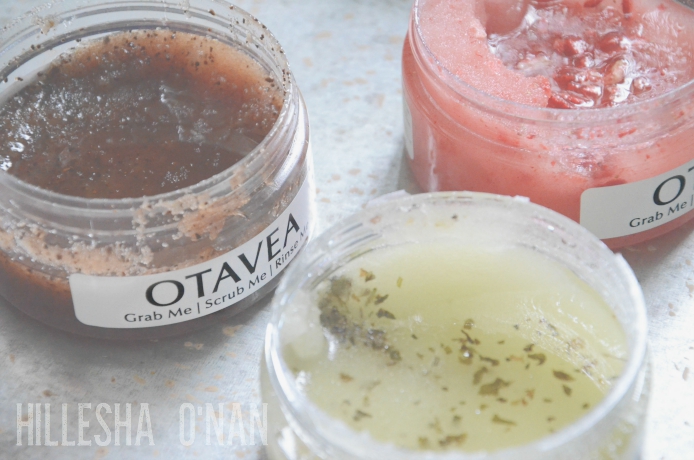 Chocolate + Coffee
Formulated to target stretch marks, cellulite, eczema, acne, scarring and wrinkles with cocoa, coffee and sugar.
Strawberry
Formulated to target clogged pores, damaged skin, uneven skin tone, acne and wrinkles with strawberries and sugar.
Let the strawberries in this scrub smooth skin, cleanse and tighten pores while the Vitamin A hydrates and protects against free radicals.
Peppermint
Formulated to target scarring, uneven skin tone, acne and dull skin with sugar and peppermint essential oil.
Let the peppermint oils in this scrub help strengthen and brighten skin cells while the sugars gently cleanse and exfoliate.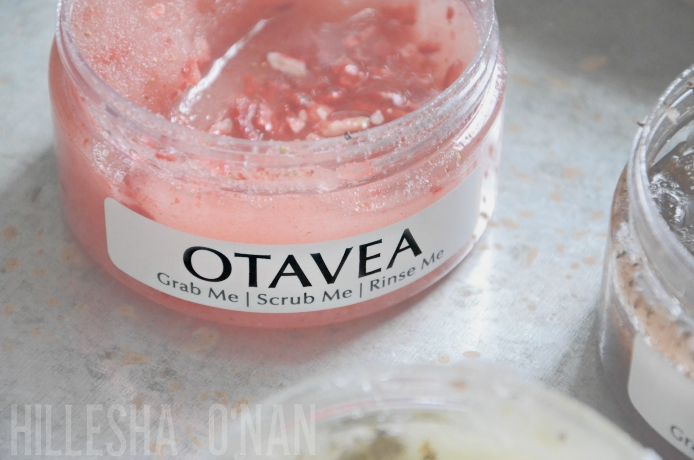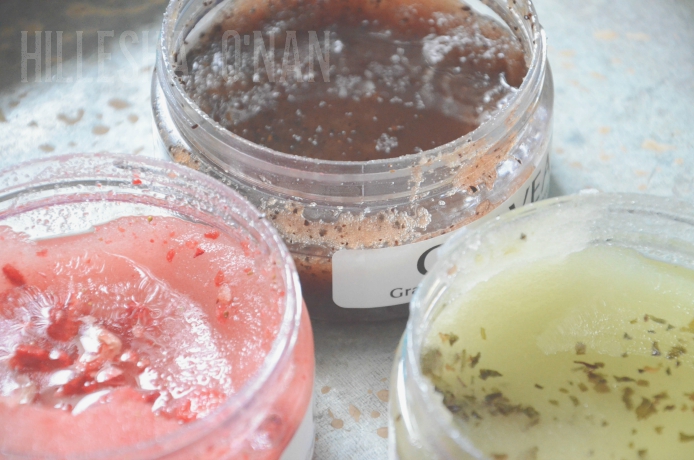 Connect with Otavea
This post is sponsored on behalf of Otavea. All opinions are exclusively my own.