Finding a romantic drama movie with elements of faith can be an arduous effort since many of today's romantic drama movies are often peppered with vulgarity, profanity, and subtle innuendos. That is why I felt relief and enthusiasm when Old Fashioned released at the theatres around Valentine's Day, which also happens to be around my Anniversary. I seldom go to the theatre, but I had to see this movie since it's a rarity when faith-based movies make it to the big screen!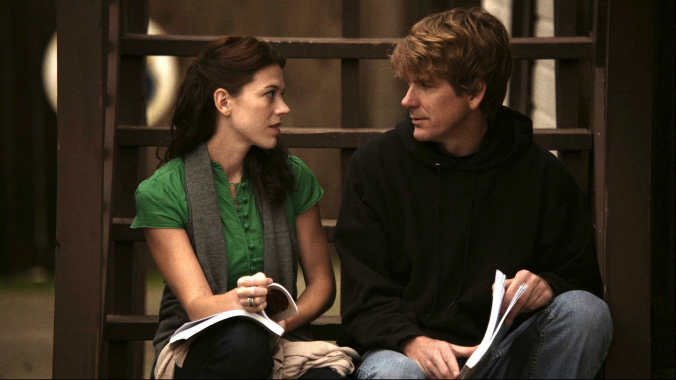 The unique storyline of Clay Walsh and Amber Hewson, written, directed, and starred by Rik Swartzwelder; is so captivating that you will instantly get swept into their lives. Clay denounced his former frat boy days by opening an antique store in a college town that is nestled in Ohio, while Amber is a free-spirit with a nomad soul. She drives her vehicle with no destination in mind, and temporarily calls a place home when the gas needle lands on the big E.
The polar opposites cross paths when Amber drifts into Clay's town after the gas needle has taken a complete nosedive, forcing her to temporarily rent an apartment above his antique store until she can save enough money to head to her next destination.
Amber finds Clay awkward, especially when he is adamant about her waiting outside of her apartment when he's doing maintenance repairs. Otherwise, he refuses to enter her apartment. Someone would easily assume that he's married, but that's not the case with Clay. "Don't take it personally," he explains. "I made a promise to never be alone with any woman who's not my wife." Clay, unmarried, doesn't believe in dating – just marriage. He also doesn't believe in kissing before marriage, thus one can imagine that he's trying to avoid any type of temptation at all costs. You can also imagine that many people in his town don't share the same beliefs, especially another polar opposite: his chauvinistic best friend, Tom, that goes by the name Lucky Chucky.
While Clay is steadfast in his faith with conservative and outdated views when it comes to love and romance, Amber is free-spirit with tarnished views on both after coming out of a physically abusive relationship. Despite their differences, Clay and Amber can't help but be drawn to each other. They eventually (and awkwardly) attempt to defy this day and age's idea of dating: an old-fashioned courtship.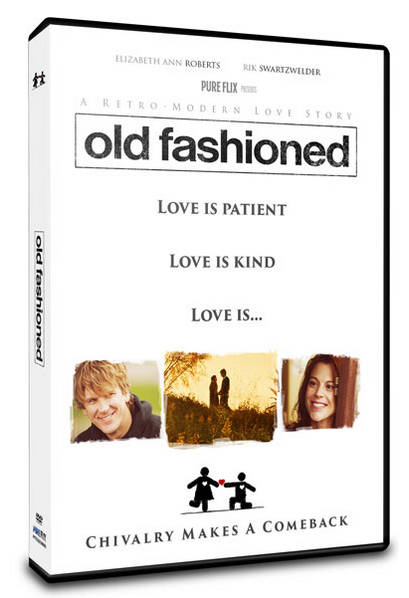 I don't want to delve further with details to avoid being a movie spoiler, but I will say that I found the movie to be unique, quirky, and charming! All in all, it was a good movie.
Disclosure: Many thanks to Propeller Consulting, I did receive a sample of the product in exchange for this review and post.