My family and I had a wondrous time in Springfield, Missouri last week! One of our first stops was the Smallin Civil War Cave. It's beautifully nestled in the hills of the Ozark Mountains between Branson and Springfield. I have been on several cave tours in my lifetime and this cave was by far one of the most beautiful ones I have ever been. From its breathtaking scenery to its rich historical past, I can easily understand why and how renowned explorer Henry Rowe Schoolcraft was fascinated with this geologic wonder! He was even compelled to chronicle, extensively, his exploration in his journal that was published in London.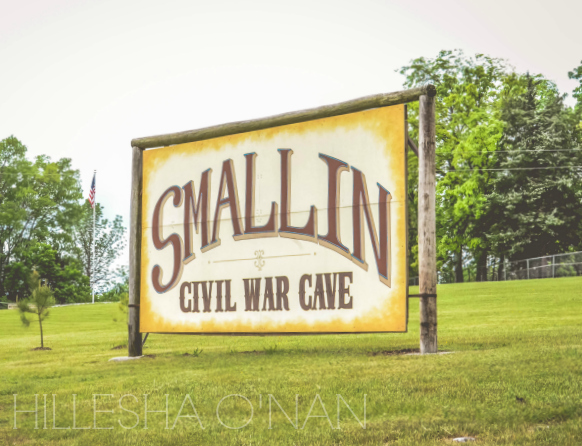 Mine Your Own Gemstones and Fossils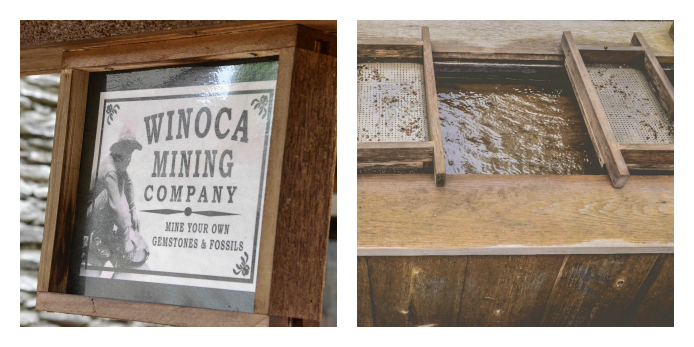 The visitor center and gift shop boast a vast collection of fossils, gems, clothing, books, Civil War reproductions, jewelry, and one-of-a-kind gifts. You can buy fossils, gemstones, and artifact bags to experience sluice mining next to their sizable gift shop! They also have a complimentary three-story wooden fort for children that has 55 feet of wooden passageways to simulate cave exploring that entails twisting, crawling, and bending.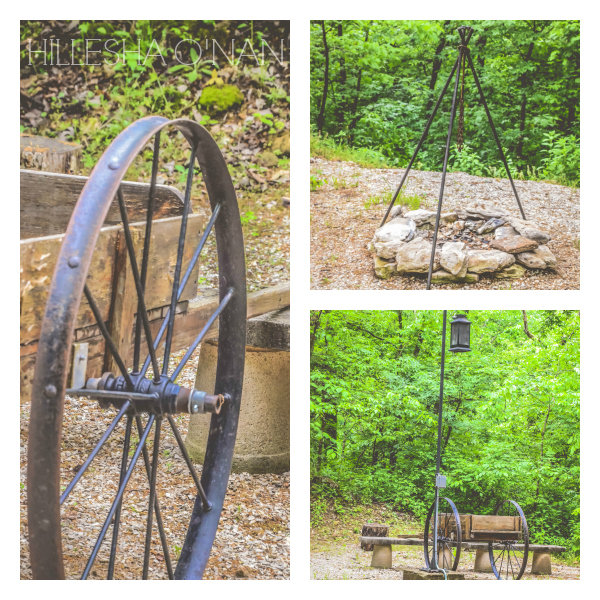 Smallin Civil War Cave offers lantern tours during the evenings. They serve dinner (cornbread, ham and beans, and fried potatoes) around a campfire before whisking you away during the night, with lanterns and the moon and a blanket of stars as your guiding lights!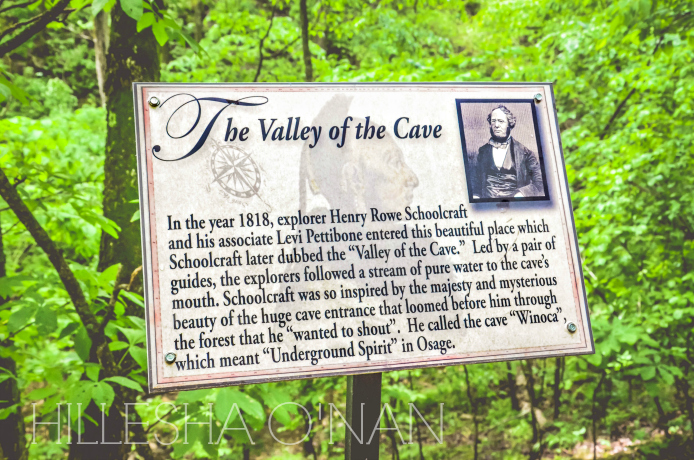 The Valley of the Cave
In the year 1818, explorer Henry Rowe Schoolcraft and his associate Levi Pettibone entered this beautiful place, which Schoolcraft later dubbed the "Valley of the Cave." Led by a pair of guides, the explorers followed a stream if pure water to the cave's mouth. Schoolcraft was so inspired by the majesty and mysterious beauty of the huge cave entrance that loomed before him through the forest that he "wanted to shout". He called the cave "Winoca", which meant "Underground Spirit" in Osage.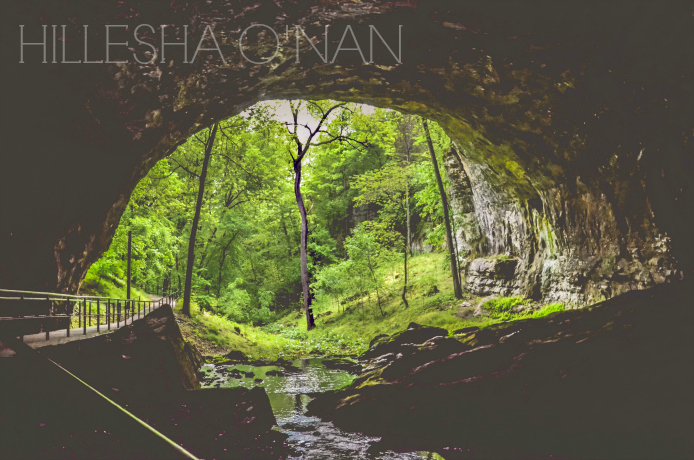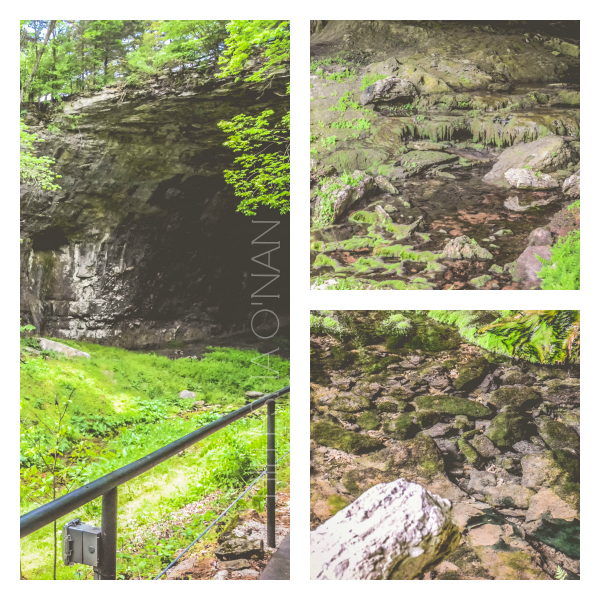 History
Many of the Cherokee Indians trekked through the Ozarks during the Trail of Tears, one of the most devastating moments in history. There's even a bent, ancient Native American marking tree behind the gift shop! This once signaled that there was shelter and food in the area for the Indians.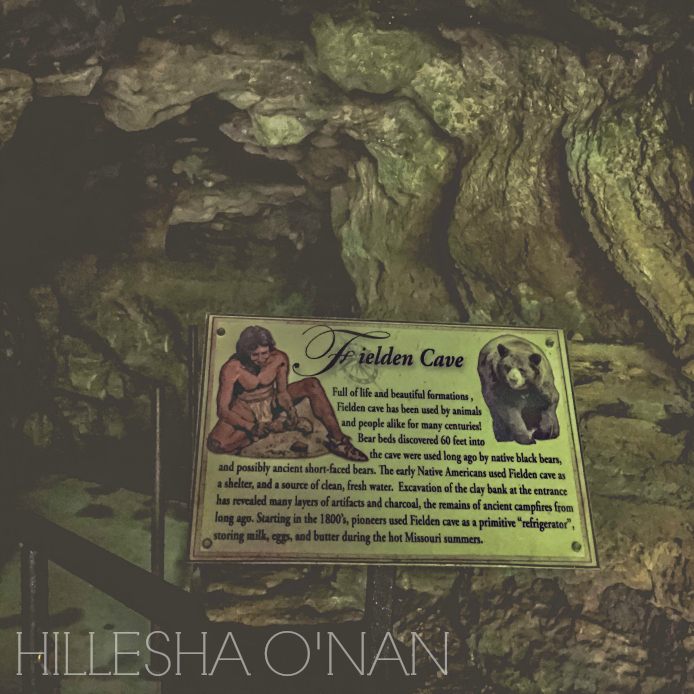 A neighboring cave, Fielden Cave, was also used for shelter and as a source of clean, freshwater by the Indians.
It's noted that Dr. Silas Scruggs Stacey lived in Smallin Cave for a brief time with his family when he was 10 years old. Silas became a surgeon in the Union Army during the American Civil War. He moved back to the area after the war was over and established a medical practice.
Smallin Civil War Cave was once also known as the Fountain Cave. Elbridge Gerry Smallin and his wife Elizabeth Jane Stapp moved from Tennessee to Christian County in 1852. They purchased the cave property in 1867. The cave was used as a shelter for traveling soldiers during the American Civil War. It even housed a Union spy! Once the war was over, the cave served as a social gathering place due to its natural air conditioning during the hot and sweltering months. Many pictures of people during those times have been found, including a full-page photo from National Geographic (circa 1923), with an article titled, "Missouri, Mother of the West."
Smallin Cave received even more recognition when an image of the huge cave entrance was selected for the book cover for "Caves of Missouri," by J. Harlen Bretz. Bretz highlighted the details of the ancient hand and footholds carved in the flowstone formation known as the Indian Ladder.
The cave was later on purchased by Joseph Bolger and he called the cave Smallin Civil War Cave. He installed concrete walkways in the cave and gave tours during the 1960s. The cave became vacant for almost 20 years before it was a church camp for 30 years. Starting in April 2nd, 2010, Kevin and Wanetta Bright, the current owners, allowed tours once again. They now cater to bus, church, and school groups, as well as family reunions, birthdays, Scouts, and Royal Rangers. Since the cave has a naturally beautiful setting, it's also the perfect venue for weddings!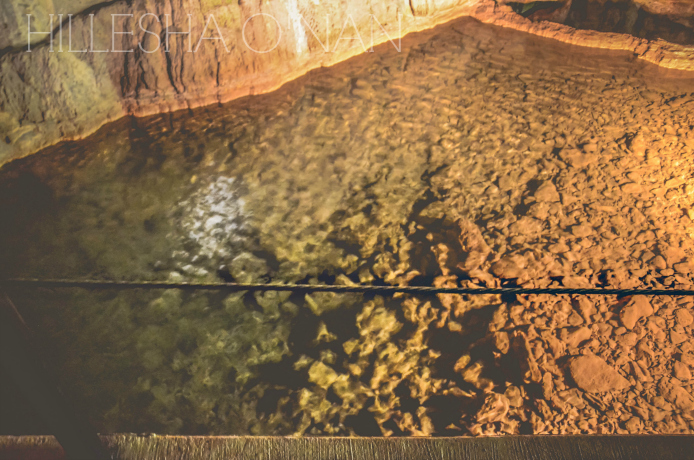 They say that still water runs deep. In this case, 7 ft. deep in the section of this cave!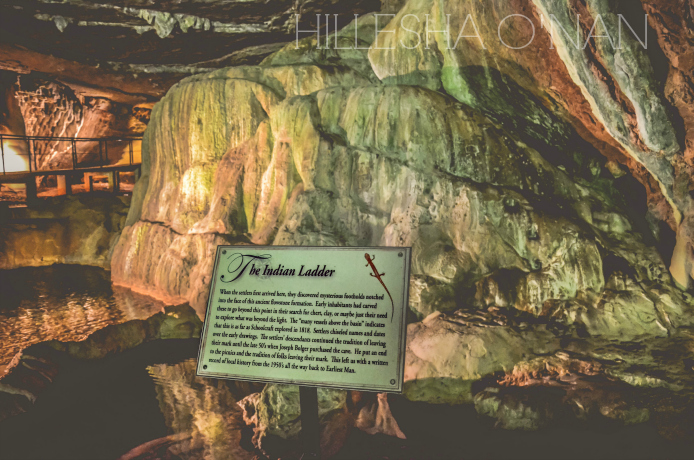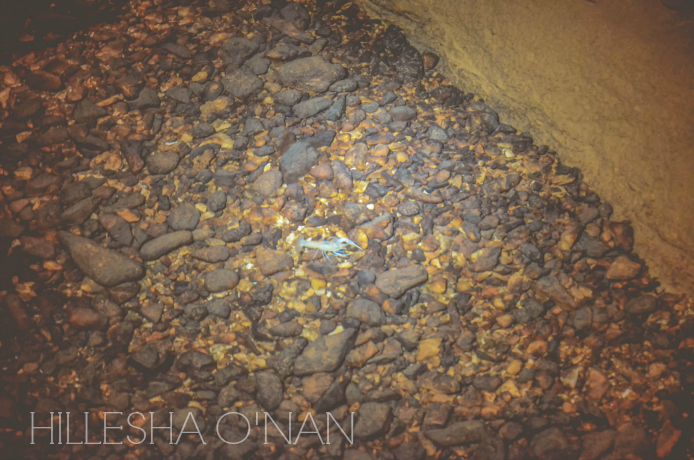 The Bristly Cave Crayfish (Cambarus setosus) is one of the beautiful, yet rare oddities that can only be found in the cave streams and sometimes in the mouths of springs in Missouri and Arkansas. Some of the most remarkable characteristics of them are that they're blind and translucent.
Year Round Cave Tours
Monday – Saturday | 9:30 AM – 5 PM
Sunday – 1 PM – 5 PM
Civil War Lantern and Wild Tours – Call to Reserve
January and February – Contact for Hours (Weather Permitting)
Closed on Easter, Thanksgiving, and Christmas
You can connect with Smallin Civil War Cave via Facebook.
Disclosure: I was provided media passes by the Springfield CVB in exchange for an honest review.