This is a sponsored post written by me on behalf of Atlantic Luggage for IZEA. All opinions are 100% mine.
I'd pack for every contingency possible when I traveled with my parents as a child. Every time they thought they were ready to hit the road, I had go back to the house and get something else. Clearly, traveling with me wasn't easy in the least. Although I am no way near the way I was as a child, I'd like to say that I instantly learned how to travel light once I got older. However, it wasn't until a few years ago that I learned that simplicity is the key to an enjoyable traveling experience.
Not only is traveling light the key to an enjoyable traveling experience, but it enables one to have more freedom and comfort. There's hardly anything worse than bogging yourself down with a mountain of luggage! That's why my preferable choice of luggage is a small, yet spacious carry-on. Navigating the airports and hotels with my carry-on is now much more a simpler and comfortable experience for me. I also don't have to be concerned with checked baggage fees, because all I usually have is my carry-on and a personal item, such as a handbag or camera bag that can double as a handbag.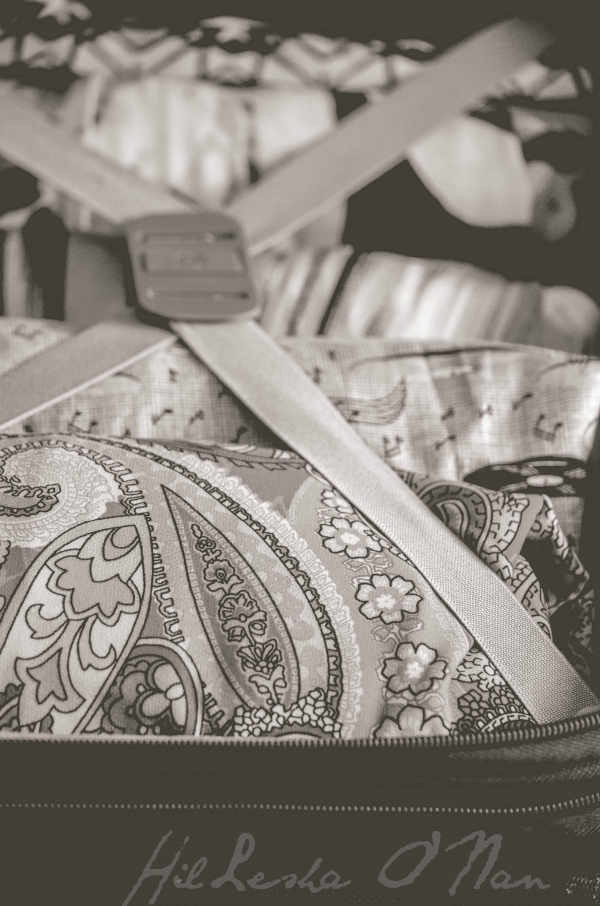 How to Pack in a Carry-On Suitcase
1. I always bring at least one or two lightweight, yet spacious tote bags. I use one for souvenirs, while the other one is used to separate clothes that's to be laundered from the clothes that are clean.
2. Although I do want to look my best, I also want to feel comfortable while traveling since I know that I'll probably be doing a lot of walking. Therefore, I always leave my heels at home. My go-to traveling shoes are ballet flats. They're comfortable as they're fashionable.
3. I like to give my luggage a once-over at least a week before leaving for my trip. I make sure that I have everything that I need. I also remove anything that I may deem unnecessary, especially if there is something that doesn't coordinate well with the other pieces that I have.
4. I carefully and tightly roll my clothes instead of folding to them to create more space in my luggage, while staying organized. It also helps keep my clothes wrinkle free!
5. I'll admit that I have a penchant for fun, vibrant patterns in clothes, yet sticking to the basic color schemes, especially in separates, will enable endless outfit possibilities. This will also help you pack fewer items.
Legendary Luggage
Since their inception in 1919, Atlantic Luggage has been known for their durability, quality, and style. One of the features that sets them apart from the rest is their innovative Link2Go™ system. The Link2Go™ system makes carrying multiple luggage at the airport an effortless breeze since it connects the Atlantic Luggage pieces for an easy one handed rolling. As if it doesn't get better, their 360-degree 4-Wheel Spinners makes guiding through a busy terminal much easier!
Win a Family Vacation
Atlantic Luggage has unveiled a Trip to Orlando Florida Sweepstakes. Between now and June 15th, one Grand Prize winner will have a chance to win a trip for four to Orlando, Florida! The trip includes round-trip airfare for four, 3 nights of hotel stay, four two-day admission passes to 34 of Orlando's best attractions, $150 spending money and 4 carry-on pieces of Atlantic luggage. The total prize value of $4,270.