Have you gotten a pair of zPump Fusion running shoes yet? If not, you should seriously consider doing so. These innovative new running shoes are likely to change your running experience – for the better. In case you haven't heard, the Reebok zPump Fusion ($109.99 and $149.98 for the Reebok x Stash ZPump Fusion) fits to your foot like no other shoe before it. There's a push-button built into the shoe and when you press or "pump" it, technology within the shoe inflates around the contours of your foot. The technology is a lightweight and seamless fabric called the "fusion sleeve" that fuses an air-filled cage to your foot. When you're ready to take them off, you just push a little button next to the pump and it releases the air. To see a video about how these shoes are designed to create a custom fit for your foot, click here to see how it works!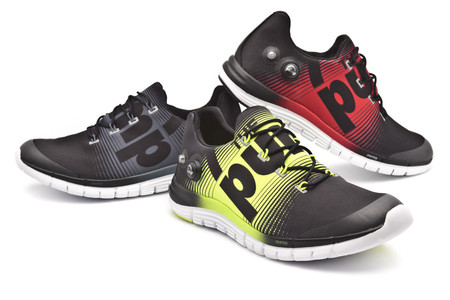 Free 2-Day Shipping at Reebok.com between March 31st – April 5th, 2015.
This post contains affiliate links and I will be compensated if you make a purchase after clicking on my links.