Life is an adventure for Maya, the clever and resourceful blonde-bobbed monkey in "Monkey Kingdom," Disneynature's new feature film set among ancient ruins in the storied jungles of South Asia. Maya's world is forever changed when she welcomes her son, Kip, into her complicated extended family. Like all families, Maya's has more than its share of colorful personalities—and she's determined to give her son a leg up in the world. When their longtime home at Castle Rock is taken over by powerful neighboring monkeys, Maya's whole family retreats, and she uses her street smarts and ingenuity to uncover untapped resources amidst strange new creatures and unsettling surroundings. Ultimately, they will all have to work together to reclaim Castle Rock, where Maya can hopefully realize her dreams for her son's future.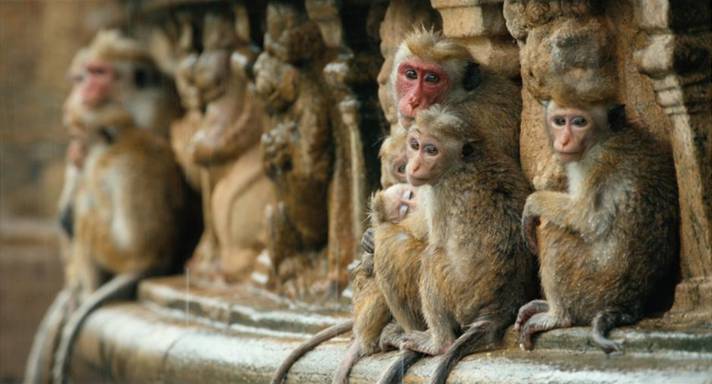 For every ticket sold opening week (April 17-23, 2015), Disneynature will make a donation to Conservation International to help protect monkeys and other endangered species in their natural habitats.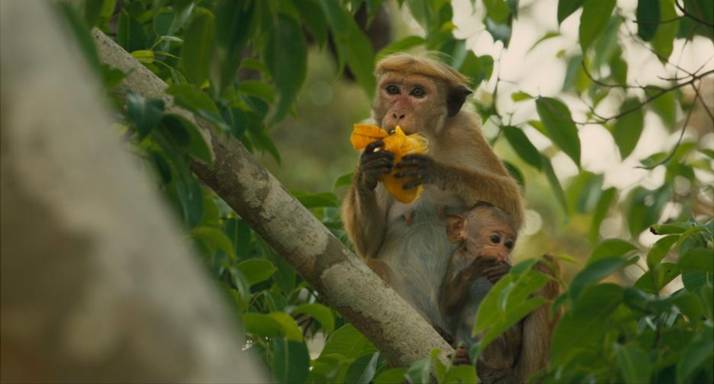 Featuring a rich variety of characters, including a mischievous mongoose, simple-minded langur monkeys, predatory leopards and monitor lizards, "Monkey Kingdom" is narrated by Tina Fey ("30 Rock"), directed by Mark Linfield ("Chimpanzee," "Earth") and co-directed by Alastair Fothergill ("Chimpanzee," "Bears"). With music from award-winning composer Harry Gregson-Williams ("The Chronicles of Narnia: The Lion, the Witch and the Wardrobe," "Shrek" movies), Disneynature's eighth True Life Adventure—the follow-up to 2014's "Bears"—swings into theaters April 17, 2015.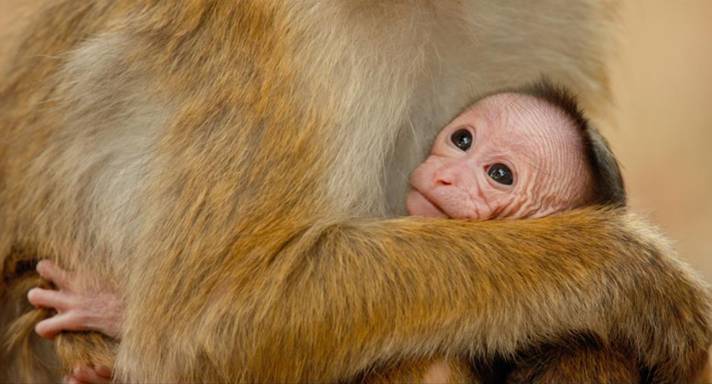 Set in the storied jungles of South Asia, "Monkey Kingdom" showcases the adventures of new mom Maya, a clever and resourceful blonde-bobbed monkey who's determined to give her son a leg up in the world. "Monkey Kingdom" is the sixth theatrical release for Disneynature, the first new Disney-branded film label from The Walt Disney Studios in more than 60 years. The label was launched in April 2008 to bring the world's top nature filmmakers together to capture a variety of wildlife subjects and stories.
The first five big-screen releases under the Disneynature label — "Earth," "Oceans," "African Cats," "Bears" and "Chimpanzee" — are among the top six highest grossing feature-length nature films of all time. Walt Disney was a pioneer in wildlife documentary filmmaking, producing 13 True Life Adventure motion pictures between 1948 and 1960, including "Seal Island" (1948), "Beaver Valley" (1950), "The Living Desert" (1953) and "Jungle Cat" (1958). The films earned eight Academy Awards®.