2015's Winter Jam Spectacular will be featuring an incredible line-up for this year on Thursday, January 29th at the Ford Center in Evansville, Indiana! Winter Jam is known as the world's largest concert touring event since its inception in 1995. It features a diverse range of bands that has helped artists such as Stephanie Smith, Hawk Nelson, and Krystal Meyers gain exposure and making them well known in the Christian music world. This year, Skillet will be headlining Winter Jam Spectacular Tour's 20th year. Not only Winter Jam Spectacular will be coming to Evansville, Indiana, but they will also being touring 46 other cities. Doors will open at 6:00 PM and the concert will begin at 7:00 PM. You can purchase tickets online or $10 at the door per person.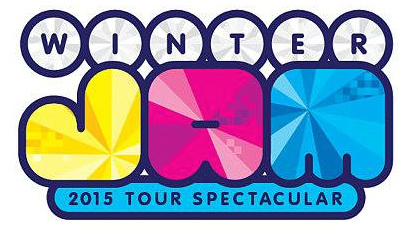 2015's Winter Jam Spectacular Line-Up
Skillet
Family Force 5
Jeremy Camp
Newsong
About a Mile
Francesca Battistelli
For King and Country
Blanca
Veridia
Building 429
Family Christian Stores provided tickets for the upcoming Winter Jam 2015.