Life can feel like a "one woman circus" for many moms at times since it is a constant juggling act of balancing marriage, motherhood, career, and home. With the demands of everyday life, it is easy to neglect other aspects of our lives outside of the family, work, and home, including our health, wellness, and appearance. A true Jane of All Trades, Molly Sims (mother, supermodel, entrepreneur, humanitarian, and author), divulges how she balances it all in her book The Everyday Supermodel: My Beauty, Fashion, and Wellness Secrets Made Simple.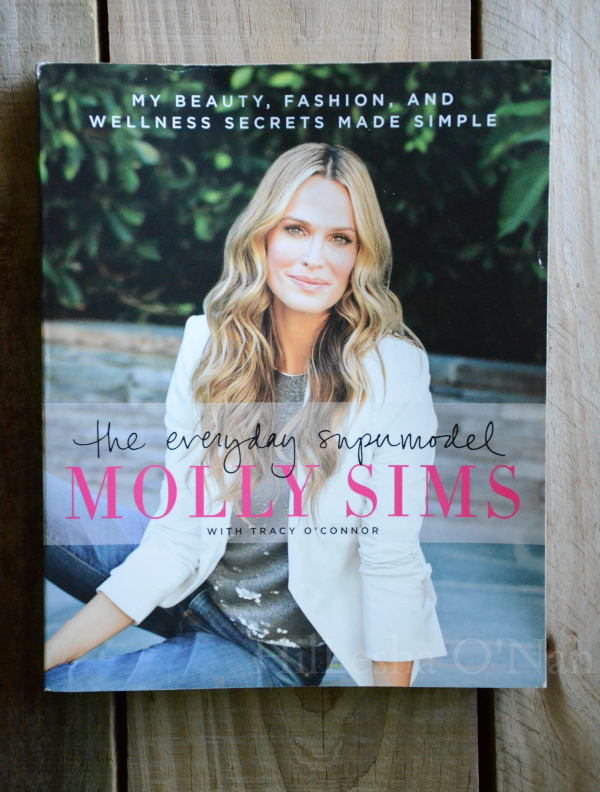 Molly Sims candidly admits that she didn't inherit "supermodel genes" and that she's just like the rest of us. She describes her teenage years as being awkward, as she had acne, a unibrow, fluorescent braces, and orthodontic headgear. She has endured heartbreaks and has had her fair share of weight issues, problematic skin, fashion no-nos, bad hair days, and career setbacks. She still gets the occasional breakout, and even deals with other common skin-related issues, such as melasma, fine lines and wrinkles, dark circles and puffiness, and eczema – just like the rest of us!
Her hard work and past experiences have molded her into the woman that she is today. Her secret to unwavering confidence and flawless supermodel looks is not only that she works hard to feel and look good, but she has tried everything from different forms of exercise and beauty treatments to dressing up in every kind of outfit imaginable. She has learned what works for her and what doesn't through years of trial and error.
In The Everyday Supermodel, Molly shares her tried-and-true tips in a no-nonsense, yet down-to-earth manner. Even to this today, I still find myself sifting through somewhat similar books, such as The Honest Life: Living Naturally and True to You by Jessica Alba, Style by Lauren Conrad, and Gorgeously Green by Sophie Uliano, and all of the Nina Garcia books, quite often. Therefore, I can easily envision myself picking up this book again and again since the advice is timeless, practical, and inspiring!
One of my favorite chapters is "I Made That S–t Happen," in which she talks about how she changed her "coordinates" to fulfill her dreams and how you can do the same, whether you're in a dead-end relationship, your career is at a standstill, have a poor view of yourself, or whatever is holding you back from true happiness! Sometimes, that means taking calculated risks that may paralyze you with fear beforehand, yet many of those risks are rewarding in the end. "Change can deliver newness and freshness," she insists. "It can introduce new opportunities, people, perspectives, and shift things around when they are stuck in neutral, or even in reverse." She also states, "The everyday supermodel does not just sit around and wait." "When someone believes in you, believe their belief instead of being humble or dismissing their encouragement or kindness, and don't let one's singular negative opinion of you tarnish your dreams. If Molly let a particular German model agent's opinion of her figure get the best of her, she wouldn't she have the successful career that she has today.
Inside The Everyday Supermodel, You'll Find:
· Weight-loss strategies to help you end your love/hate relationship with food, like how to identify which "health foods" are fakers and a "Molly-fied Meatless Monday" plan for incorporating more veggies into your diet
· On-the-go workouts to help you move, dance, spin, and stretch your way to a hotter, healthier, happier you—think treadmill tricks like sidestepping and skipping and tips on how to turn up your sweat in order to reduce bloating, smooth cellulite, and glow
· Chic and figure-flattering style advice for every budget, from a list of luxe for fewer labels to key undercover agents and hidden helpers that will help you look polished from head to toe
· Easy-to-follow hair and makeup tutorials that will take you from every day to the runway, including a makeup-less, untouched close up of Molly and how she tackles her "issues" like breakouts and melasma
· Look-good/feel-good advice to help you bounce back from setbacks, decide what you want, and make your dreams come true!
· Tips and tricks from Molly's celebrity pals, like Rachel Zoe, Jessica Alba, Joey Maalouf and more!
· Supermomma extras, from Lori Bergman's Fertility Smoothie to natural therapies and tips to keep your body supermodel ready before, during, and after pregnancy
About the Authors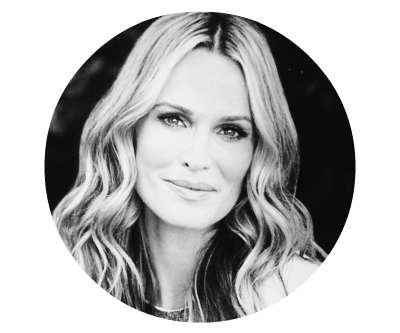 Molly Sims is a model, actress, humanitarian, author, and entrepreneur. She has graced the covers of endless glossy publications, including Sports Illustrated, Allure, Cosmopolitan, British Marie Claire, Spanish and French Vogue, Mademoiselle, and Self. It wasn't until MTV's House of Style that her acting career took off. She has appeared in several films and starred in NBC's television series Las Vegas (2003 – 2008) since then. Furthermore, she has gained recognition through a myriad of advertising campaigns that includes Jimmy Choo, CoverGirl, Michael Kors, Victoria's Secret, Nautica, H&M, Chanel, Armani, M&Ms, and Old Navy. A native of Murray, Kentucky, Molly Sims currently lives in Los Angeles with her family. Follow her via Facebook, Twitter, Pinterest, Google+, and Instagram.
Tracy O'Connor is a beauty industry consultant, lifestyle writer, and reporter. She frequently contributes to Fox's Good Day L.A. and Hallmark's Home & Family show, reporting on beauty, wellness, and traveling. She is also a regular contributor on LiveStrong.com where she covers topics on wellness, beauty, and lifestyle, and has a monthly travel column in GenLux Magazine. Tracy has served as an ambassador for Vichy, Kiehl's, and Stemage. In addition, she has hosted a digital roundtable series by La Roche Posay, featuring advice from top-notch dermatologists. Her original web series, the Beauty Lab, has garnered over 2 million views on YouTube. She has appeared in a pilot for the Style Network and is currently a Beauty + Lifestyle host on Joyus.com. Tracy resides in California.
To the Motherhood Twitter Giveaway
One winner will receive a copy of The Everyday Supermodel by Molly Sims.
The giveaway will conclude on February 5th.