Juicing has gained popularity over the past few years because of the wealth of health benefits that are associated with drinking green juices on a daily basis. Some of the ways that green juices boost your health and overall appearance is glowing skin, healthy hair, boundless energy, weight loss, and strengthening your immune system. It's also one of the quickest and tastiest ways to get the vitamins and minerals that your body need in order to function properly, especially if you don't eat the require amount of fruits and vegetables everyday. The only drawbacks of juicing is that it can be messy and time consuming. It can also be expensive if you don't grow your own fruits and vegetables. Buying a high quality juicer like the Tribest Slowstar or Omega VSJ843RS can yield the best results, but they normally come with a steep price tag. Those are mainly the reasons why many people abandon ship once they realize the expense, time, and clean-up that goes into juicing at home.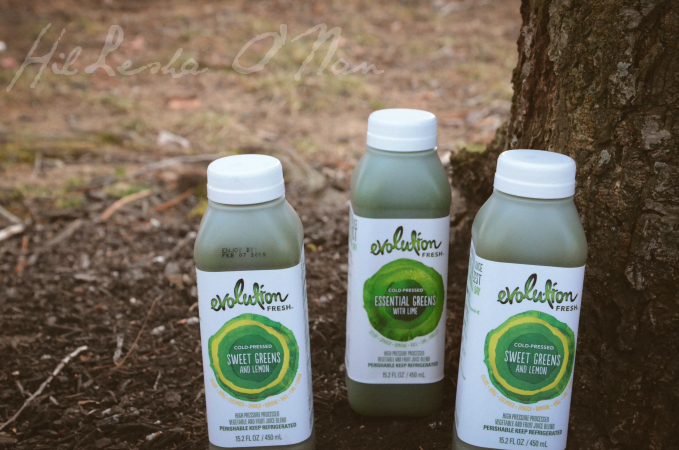 Juice companies like Evolution Fresh cut out all of the time and work that goes into juicing that's convenient for people who lead a busy lifestyle. This January, they challenged me to participate in the 3 Days to Green Movement by drinking one green juice a day for three days. This green movement is to encourage people to take small steps in bettering themselves by drinking healthier beverages. Their greenest juices, such as the Smooth Greens, Sweet Greens and Lemon, Essential Greens with Lime, and Organic Sweet Greens and Ginger, boast more than one pound of green vegetables and 10g of sugar or less per serving in a selection. No preservatives, artificial flavors, or sweeteners are added either. It's simply pure, natural goodness in every bottle!
I'm happy to say that I haven't drunk an unhealthy beverage (i.e. soda or sugary juices) in YEARS, therefore participating in this challenge wasn't really a challenge for me, to say the least. But, this was my first time ever trying out Evolution Fresh (Essential Greens with Lime and Sweet Greens and Lemon). It was my favorite way to start my mornings since I was getting a boost of nutrients, vitamins, and natural energy that I needed to jump start my day. I found each flavor to be light, but fulfilling – perfect for a pre or post workout!
#3DaystoGreen Movement Challenge with Evolution Fresh
New Year, New You: Develop a healthy dietary habit by participating in the #3DaystoGreen Movement Challenge with Evolution Fresh by heading to your local Evolution Fresh (limited locations), Starbucks, or grocery store. Also, visit http://www.evolutionfresh.com/3DaysToGreen between now and February 28th to have a chance to win 1 of 25 prize packages that can turn your healthy habit into a lifestyle. Boost your odds of winning entering up to 3 UPC codes. Each UPC code gets you 20 additional entries!
Disclaimer: I'm participating in the Evolution Fresh blogger campaign and received compensation as part of the program.