Jamie Lin grew up in South East Asia surrounded by artisanal crafts. However, over the years she noticed that these traditional arts were slowly disappearing. Founded in 2008 by Jamie Lin, Kayu was born out of a desire to preserve and cultivate these traditional techniques and also support the artisans.
Each clutch at Kayu is crafted with all-natural materials such as straw, shell, and wood. They're also entirely handcrafted and limited in batches, ensuring that each clutch is superb in quality. Since mass production is the route for many, Kayu chooses to walk a different path in ethics by enlisting the help of artisans in Thailand, the Philippines, Indonesia, and Malaysia. The artisans that help design the clutches use age-old techniques that can take weeks before completion. Although the handbags are the highlight of Kayu, they also carry sandals and sunglasses.
Kayu has been featured in Oprah Magazine, InStyle, Vogue, Harper's Bazaar, Elle, and Real Simple. Megan Boone, Tiffani Thiessen, Solange Knowles, Livia Firth, Michelle Rodriguez, and Brooklyn Decker have been seen donning their accessories. You can find Kayu nationwide in top department stores and specialty boutiques, including Anthropologie, Nordstrom, Holt Renfrew, and Calypso St. Barth as well as over 200 retailers throughout Latin America, Europe, and Asia. A percentage of each sale is donated towards creating economic opportunities for craftspeople in developing nations.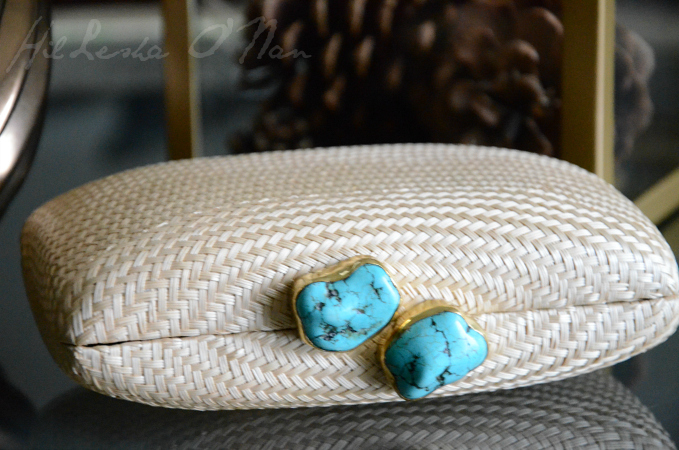 Small handbags are normally not a day-to-day seamless fit for my lifestyle, yet clutches are a must for those occasions that I want to travel light. I have a tendency to carry a lot, whereas a clutch requires eliminating the need to carry bulky and sometimes unnecessary items.
The Jen Straw (Available in Toast, Black, Red, or Grey) is timeless, feminine, and is adorned with a turquoise clasp. Between the stone and the lustrous woven straw, it's not hard to envision myself relaxing at a seaside resort with a pristine, sandy beach – with my clutch in hand! Although it pales in comparison to a tote bag when it comes to space, it is spacious enough to carry a smartphone, ID, credit card, and cash.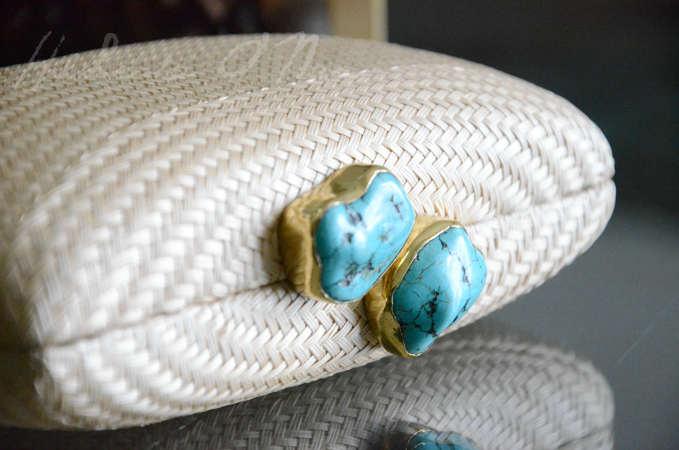 I'm madly in love with the clutch that I received, but when it comes to Kayu – it is hard to select one favorite! I practically want them all, especially the Adeline ($185), Pina ($125), Banyan ($145), Rachel ($115), and Beth ($49).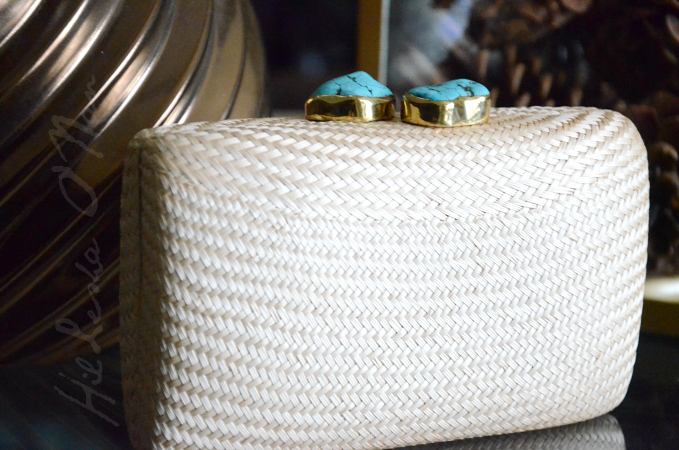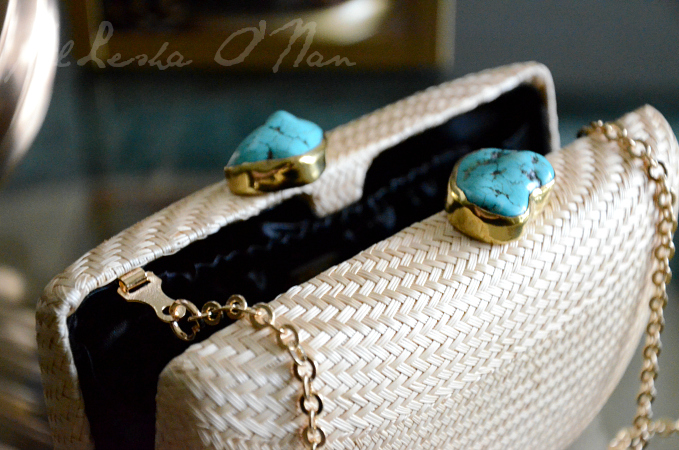 Connect with Kayu Handbags
This post is in partnership with AVEENO and Kayu Clutches.