Despite the blistery coldness and bleakness of the wintertime, the holidays evoke a sense of warmth, peace, love, hope, and a spirit of giving for some; while this season is the busiest and often stressful time of year for others. Some may even be hit with the "winter blues", causing them to be less active, unmotivated, and fatigued easily. Either way – stress and depression can short-circuit our immune system, making our bodies even more susceptible to the cold and flu, amongst other illnesses. That's why this is the most critical time to take care of ourselves. So today, I'm highlighting "healthy essentials" my family and I use regularly to get through the winter season.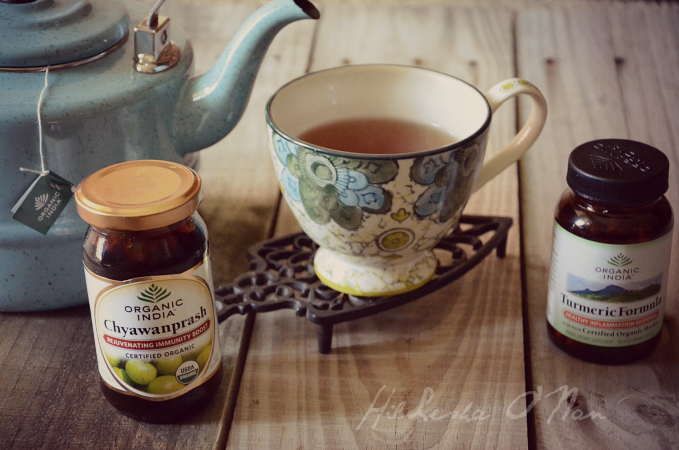 According to the Tea Association of the USA, tea is the second most consumed beverage in the world. I know that fresh, steaming, and organic tea is like an instant spa in a cup for me since it's rejuvenating, while also giving me a sense of renewal and serenity, yet a burst of energy at the same time. Tea comes in a wide range of varieties and each one has its own characteristics and benefits. Although not all teas are alike, all them are filled with antioxidants that naturally slow down the aging process by eradicating free radicals; have that phytochemicals that can lower our chances of getting cancer or heart disease; reduces our stress hormones. Many can also fortify our immune system to help fight off illnesses.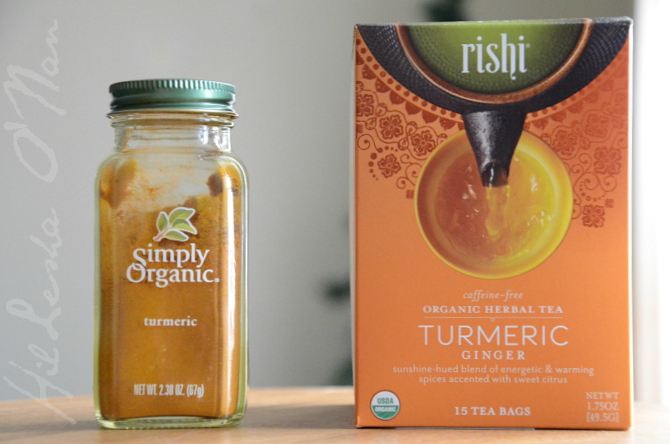 I first started incorporating turmeric in my daily diet by sprinkling it on my food since one of the most notable benefits is reducing inflammation. I have been having recurring inflammation of the sinuses (sinusitis) since I was a child. These sinus infections would normally last anywhere between a week to a few weeks. It wasn't long before I started noticing that the turmeric was dramatically cutting down the length of the sinus infections. The sinus infections are now happening less and less. To ensure that my body gets the daily amount of turmeric that it needs, I also take it in capsule form. Lately, I've been drinking turmeric ginger tea, too.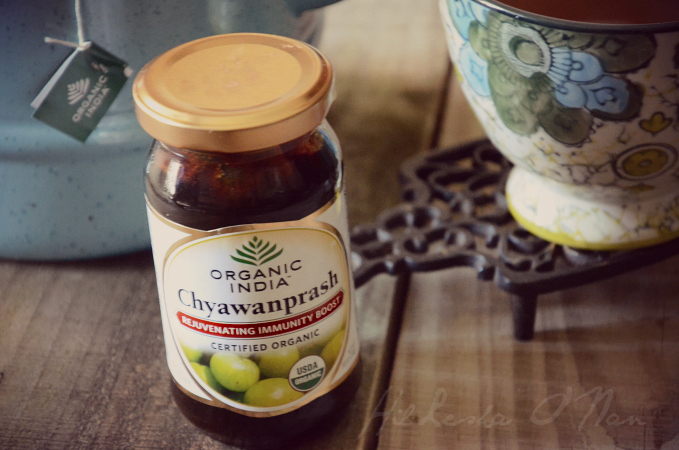 Chyawanprash is a delectable, nutritious, and black jam that has a naturally sweet taste. It has been part of the traditional Ayurvedic system for thousands of years. This 100% organic herbal jam is packed with 36 traditional Indian herbs and Vitamin C. It has been traditionally used in India to boost memory power, strengthen the digestive system, improve skin health, cleanse the blood and aid in the elimination of toxins, support healthy bones and teeth through calcium absorption, improve vigor and vitality, and strengthen the immune system. It can be enjoyed by spreading it on crackers or bread, stirring in a warm glass of milk, adding it in smoothies, or my preferable choice: eating it by teaspoon once a day.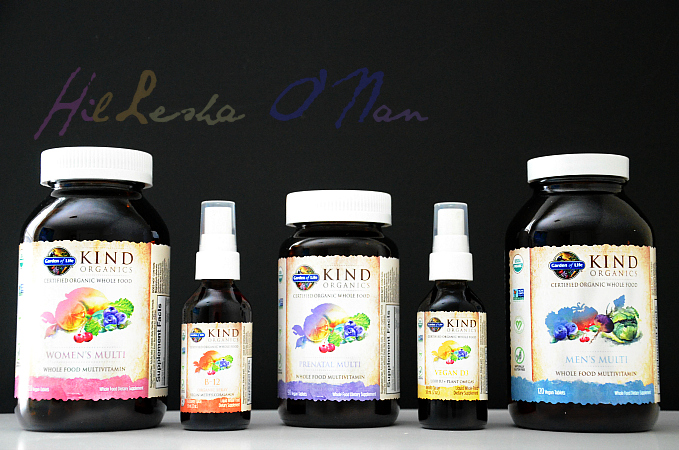 Supplements can help build and maintain a strong, healthy immune system, which we know that is crucial during the cooler months. Sometimes we can get so get up in the busyness of our lives that we can forget to take our vitamins. I have done this more often than I care to admit! Lately, I've been using a travel pill case by Gloria's Pill Cases to avoid this. Gloria's Pill Cases has a vast selection of beautiful zippered pill cases for the whole family, with a price range of $27 – $29.
What healthy essentials get you through the wintertime? Speaking of healthy essentials, go to HealthyEssentials.com to save on brands, such as BAND-AID® Brand Adhesive Bandages, AVEENO, and more!
This post is part of the HEALTHY ESSENTIALS® 2014 program by Johnson & Johnson Consumer Companies, Inc. and The Motherhood, who sent me a box of products and compensated me for my time. Opinions, experiences, and photos shared here are all my own, and I hope you enjoy them.