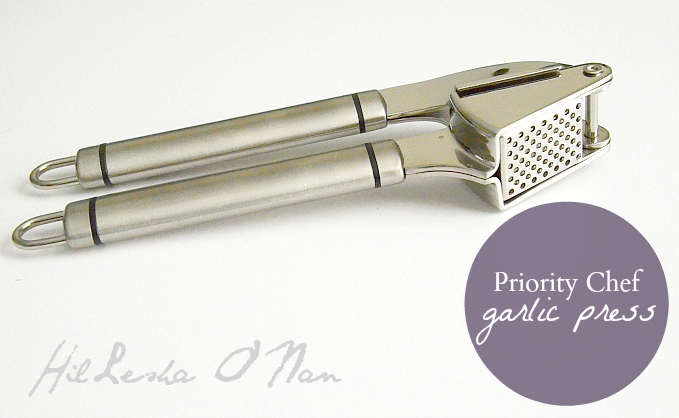 Garlic is one of my favorite ingredients, thus I love to incorporate it in a myriad of recipes. One thing that I don't love is peeling and mincing the garlic myself. I usually peel it by placing the clove on a cutting board and firmly pressing a sturdy knife onto the clove. To begin the process of mincing it, I take the knife to slice the clove lengthwise, creating thin slices. Then, I start slicing the clove crosswise for finely minced garlic. It may sound simple and easy, but it is actually tedious and time consuming.
I've recently learned that there's a garlic press for that! Apparently, I was stuck in the heyday of the 50s. Garlic presses, such as the Priority Chef Garlic Press and Mincer simplifies the process of pressing and mincing garlic by deterring the need of peeling garlic. It also produces finely minced garlic. It is made of stainless steel, making it strong and sturdy, and guaranteed to last for a lifetime. Much to my husband's dismay, the only problem is that it may have amplified my love for garlic. On a good note, vampires will not be making any nightly visitations anytime soon! 😉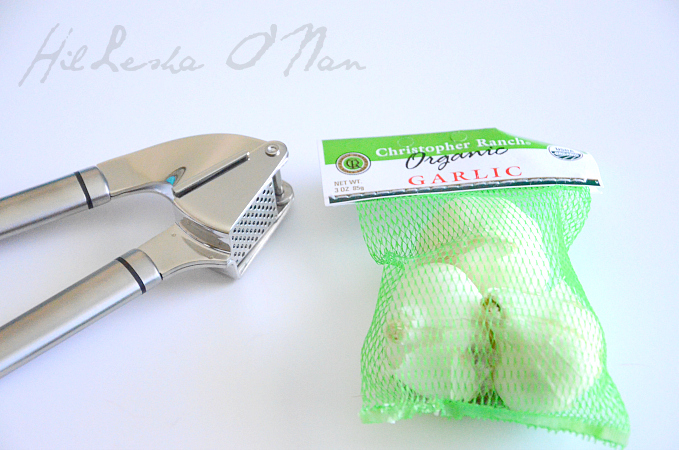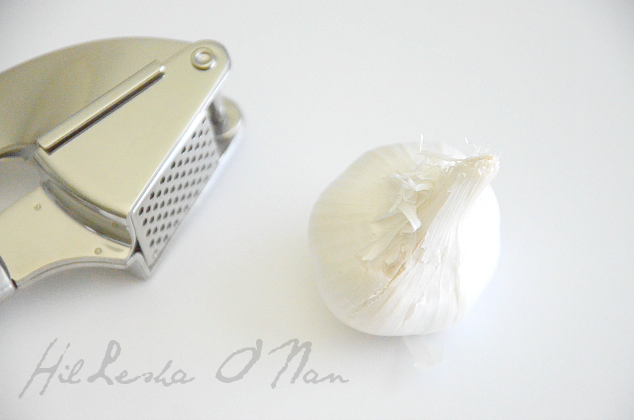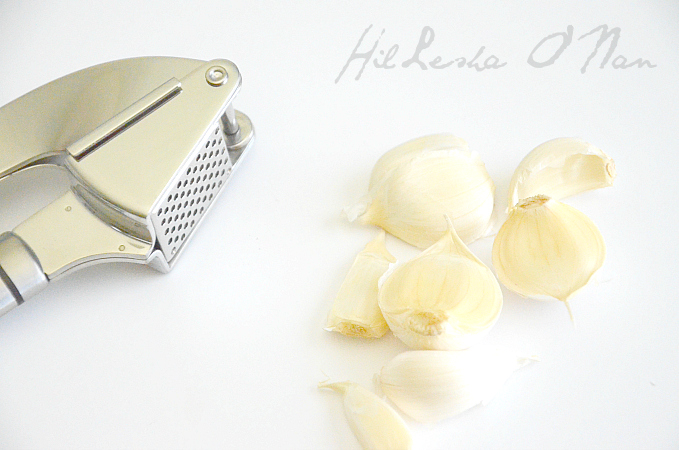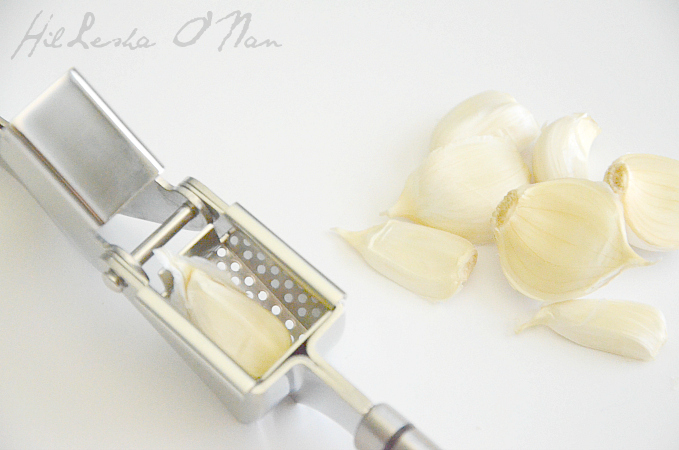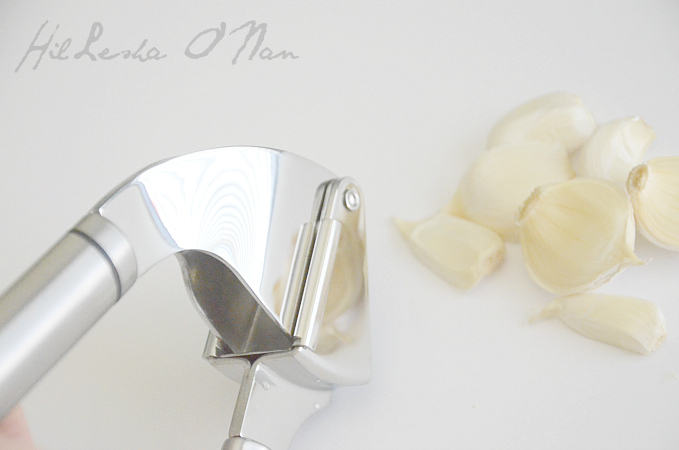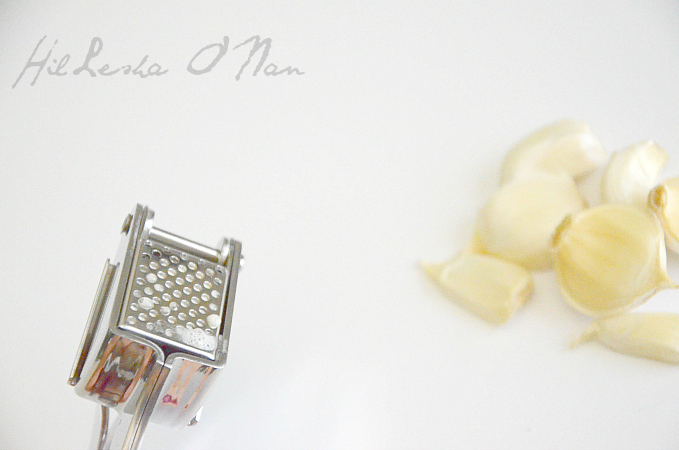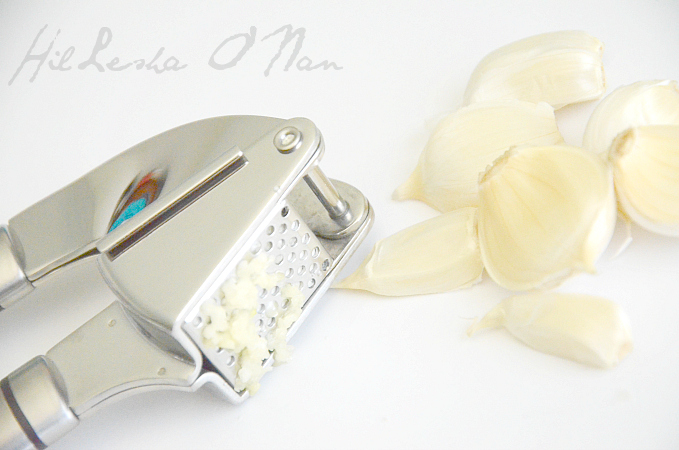 I received one or more of the products mentioned above for free using Tomoson.com. Regardless, I only recommend products or services I use personally and believe will be good for my readers.