I haven't been everywhere, but it's on my list. – Susan Sontag

My love for traveling stemmed from my childhood. It gave me memories that I'll forever cherish, as traveling taught me lessons that couldn't be experienced from a different person's perspective in a classroom. Just my own. Traveling also sparked a love for history. Traveling has also helped me value the things that are often taken for granted, overcome shyness, and generally taught me what textbooks could not. It also fostered a wide range of appreciations, including food, culture, landscape, art, and architecture. Those are the reasons why I want to instill the love of traveling with my own children.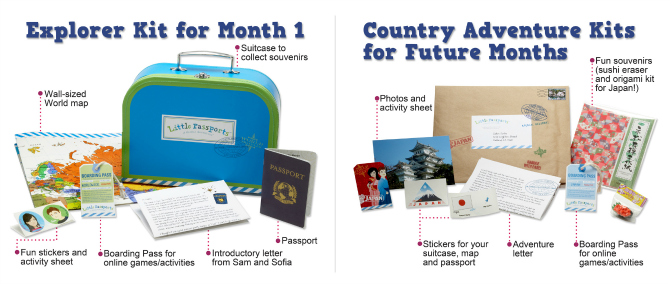 Subscription box companies typically helps people discover new products and brands, yet there's one that sets themselves apart from the rest: Little Passports. Little Passports is set out to inspire children about the world with endless adventures! You can be well-assured that this subscription box service aims to please with their monthly curated selection of souvenirs, activities, and letters, to name a few.
Little Passports has won the approval of PEOPLE, USA Today, Disney FamilyFun Magazine, Parents Magazine, The Talk, and Real Simple. A monthly subscription for the World Edition USA Edition starts out at $11.95 per month, while the Early Explorers (ideal for ages 3-5) is $14.95 per month. You can also opt for the 6-month or 12-month subscription plans for the best value. With the holidays quietly peeking around the corner, Little Passports is a gift that travelers in training can enjoy throughout the year!
Let the adventures begin!
Little Passports sent compensation for inclusion for the Holiday Gift Guide.