Whether it's the first draft of a gift list, a photo idea for holiday cards, or a location for a family gathering, many of us are already thinking of and planning for the holidays. The giving season quickly becomes too busy and hectic. Many of us forget the true meaning of the winter holidays. But a little thought and advanced planning make it easy to keep your heart in the holidays. Here are some ideas:
◾ Organize a family giving night and have kids select charitable gifts from an organization, such as the World Vision Gift Catalog. Talk with your children about how giving back changes lives of children and families living in poverty and that their efforts truly make a difference.
◾ Host a house party for friends and family and ask your guests to contribute to a share of a group gift such as a farm animal, winter clothing or school supplies to families in need, or even a water well. Make the selection of the item, how to raise funds for that gift, and the collection of the money as a collaborative, group effort.
◾ After Black Friday and Cyber Monday holiday shopping, consider celebrating Giving Tuesday and make meaningful, life-changing gift purchases.
◾ Be active in your giving – volunteer at your local homeless shelter or senior living center; cook a meal or bake cookies for an elderly family member or neighbor.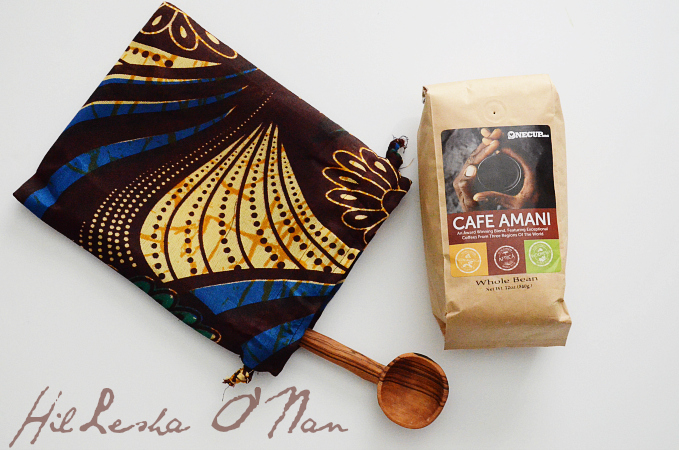 Coffee, such as the Cafe Amani Fair Trade Coffee Set ($65), is offered in a spectrum of flavors from Africa, Latin America, and Indonesia that will easily appease the coffee lover in your life. Wonderfully blended by OneCup.org, this 12 oz. coffee set comes in a beautiful and unique gift bag that was hand-sewn with African fabric by local women. It also comes with an exquisite hand-carved olivewood scoop. Purchasing the Fair Trade Coffee Set will benefit more than 200 orphans of the Kamba tribe.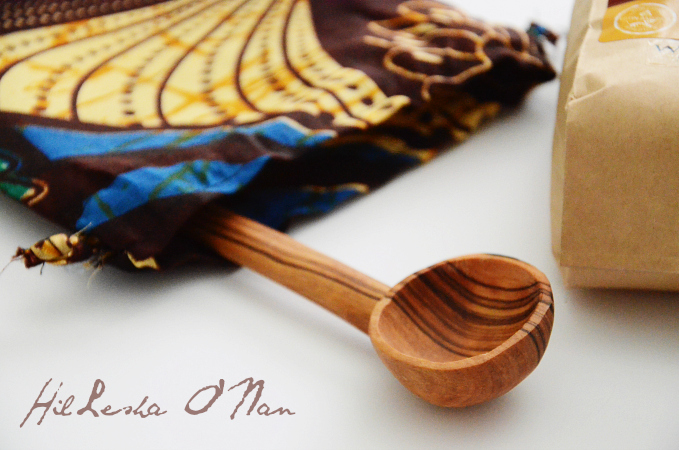 The Fair Trade Coffee Set is one of many gifts that you can purchase from the 2014 World Vision Catalog. The catalog boasts over 250 gifts to make a difference in the lives of others, ranging in prices from $10 – $39,000. Some of the hand-crafted and life-changing gifts include Prosperity Cinnamon ($85), $200 worth of necessities in the USA, clean water, share of a deep well, medical care, and much more! This is the opportunity to make a major impact in a small way.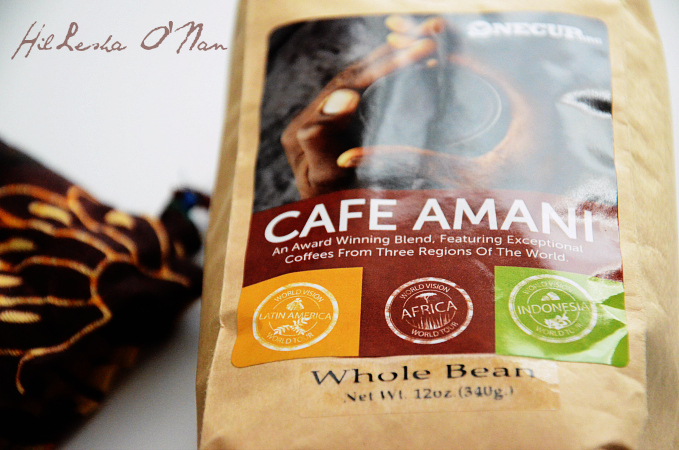 To the Motherhood Giveaway
One winner will receive a Fair-Trade Coffee Set (a $65 value) from the 2014 World Vision Catalog.