It's not a secret that actress, Alicia Silverstone, is a health advocate and a vegan to the core. She has gone through hurdles to lead a healthy lifestyle that includes a diet that is healthy, cruelty-free, organic, and free of chemicals. Surprisingly enough there wasn't a multivitamin on the market that could supplement her diet, including the best cultured and fermented multivitamins. Unfortunately, those multivitamins weren't completely free of chemical binders, isolates, fillers, and coatings. Silverstone collaborated with Garden of Life for a "one of a kind" collaboration, creating the first multivitamin that is made of authentic, nutritious, and whole foods that are part of Silverstone's daily diet. That's not all. These multivitamins are Non-GMO Project Verified, Certified Vegan, USDA Organic, naturally gluten-free, and vegan!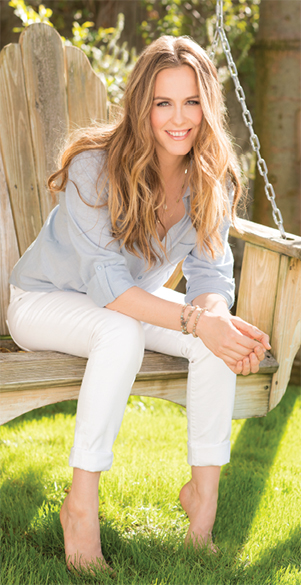 The Kind Organics line is made with over 30 of the healthiest organic vegetables and fruits available, such as organic blueberries, organic broccoli, organic amla berry, organic green bell pepper, organic red cabbage, organic parsley, organic kale, organic sea kelp, and organic ginger. The vitamin boasts Women's Multi, Women's Once Daily, Women's Mutli 40+, Prenatal Multi, Men's Multi, Men's Once Daily, Men's Multi 40+, Organic Plant Calcium, Vegan D3, and Organic B-12.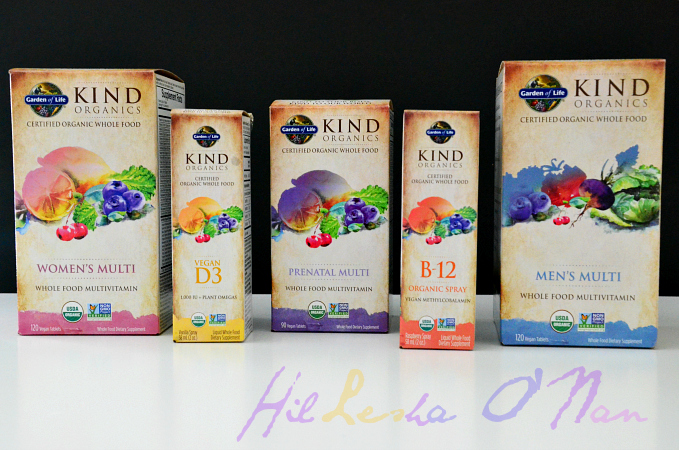 I've tried my best to steer clear away from traditional vitamin brands over the years, due to the chemical binders, isolates, and fillers. I was taking organic and vegan vitamin brands, such as VegLife and Deva, but it wasn't until I was introduced to the Kind Organics line that I felt like a vitamin brand truly had it right for once. This line is everything that I look for in vitamins and some! Sometimes, I'm so crunched for time that I don't always eat a well-balanced diet that consists of the necessary fruits and vegetables. I usually feel so tired and rundown on those days. It affects my mental clarity as well. This is where these vitamins, namely the multivitamins, come into play, because I get everything that I need on those days when my diet is lackluster!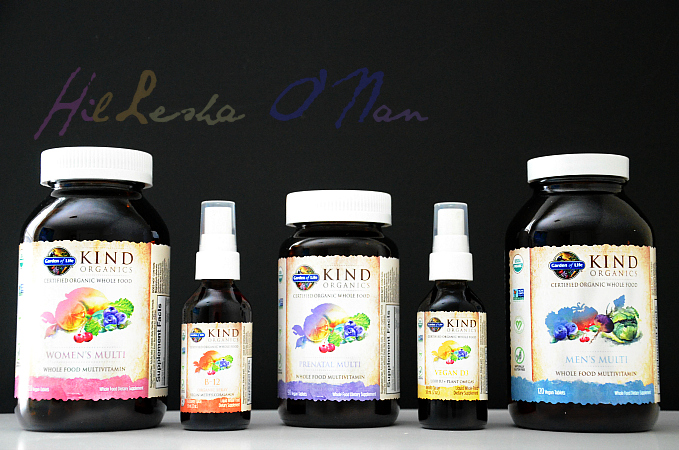 Besides the multivitamins, my other top favorites are the B-12 and Vegan D3. Their D3 is the first and only vitamin D3 that is registered with both the Vegan Society and Vegetarian Society. It contains a potent, active, and natural form of D3 that isn't derived from an animal source. Most vegetarian vitamin D supplements are actually vitamin D2 (ergocalciferol), which is derived from ergosterol. Kind Organics' D3 contains Vitashine. Vitashine contains lichens, plant species that live with algae. What makes it even more noteworthy is that it comes in a spray form that has a pleasant, natural taste (vanilla)!
B-12 has a wealth of benefits, including keeping the nerves and red blood cells healthy, combating fatigue, reducing stress and depression, and promoting healthy skin, hair, and nails. Thus, their B-12 also comes in handy, and the spray form makes it even more convenient. It also comes in a delicious, yet natural raspberry flavor. B-12 is essential for any diet, whether you're a vegan, vegetarian, or neither.
Let food be thy medicine and medicine be by food. – Hippocrates