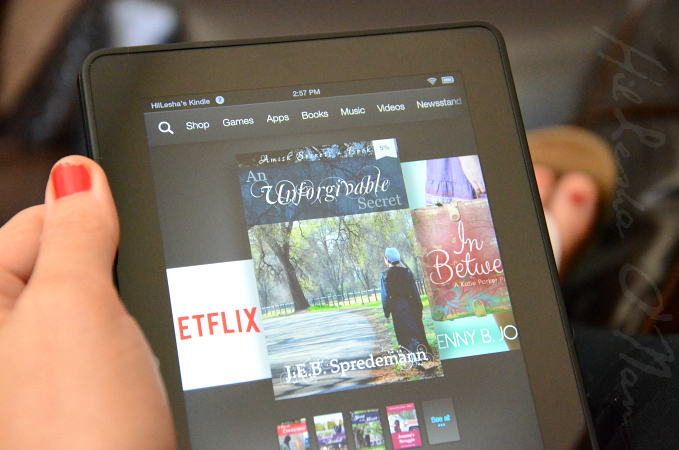 My love for reading began at an early age. My mother helped foster it by bolstering me with endless books and magazines. Reading is one of the things that I want to instill in my children. It empowers confidence and fosters a boundless imagination. My children have an abundant selection of children's books. Not only this nurtures their love for reading, but it also helps them get in tune with their creative side. I had always preferred the look, smell, and the feel of the pages of a book gliding at my fingertips opposed to a reading tablet, such as a Kindle Fire HDX.
I never thought in a million light years that I'd enjoy the Kindle Fire HDX 7″ 32GB Tablet ($269) much as I do with my ever-growing book collection. In this day and age, I now understand why many choose a reading tablet over a book for several reasons – it cuts down the clutter of books (the Kindle Fire HDX can hold up to 6,000 titles), it's easier on the eyes, as you can easily change the size of the font; there isn't any guesswork if you forgot where you left off, because it automatically bookmarks for you; and it's easier on the hands, too – it's effortlessly easy to glide from page to page.
As many already know, Amazon has a vast selection of books, including a bevvy of bargains. They offer Countdown Deals, Monthly Deals, and even free books! The best way to search for free books is to click on By Popularity. Click on Sort after that, and then click on Price: Low to High – they'll show the free titles first.
The battery power is outstanding! I practically have to keep my laptop on the charger, because it powers down in no time at all. Therefore, it is quite surprising that something this small and lightweight can stay fully charged for up to 11 hours for surfing the net, reading, playing games, listening to music, and watching videos. I have even watched TV shows and movies, using the Netflix app, and was pleasantly surprised how the Kindle Fire HDX was able to still stay fully charged. When you're reading a book, Kindle Fire HDX automatically powers down unused system components, extending the battery life to up to 17 hours of reading time.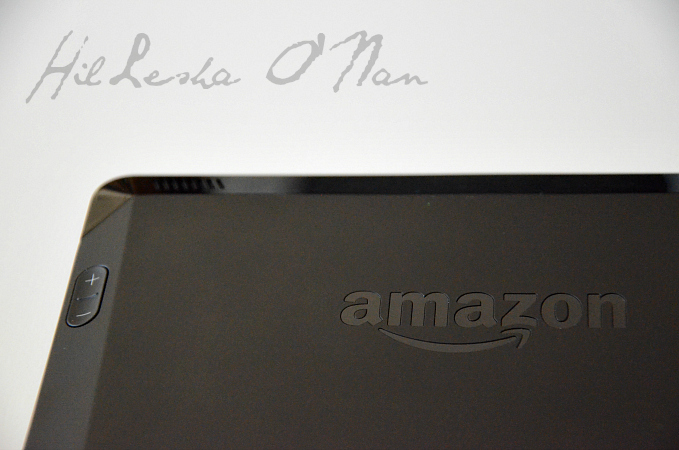 I also love the rubber-backing, as it gives me a peace of mind since it's less likely for it slip out of my hands. It also enables my children to handle it easier, as they enjoy playing some of their favorite games or reading stories.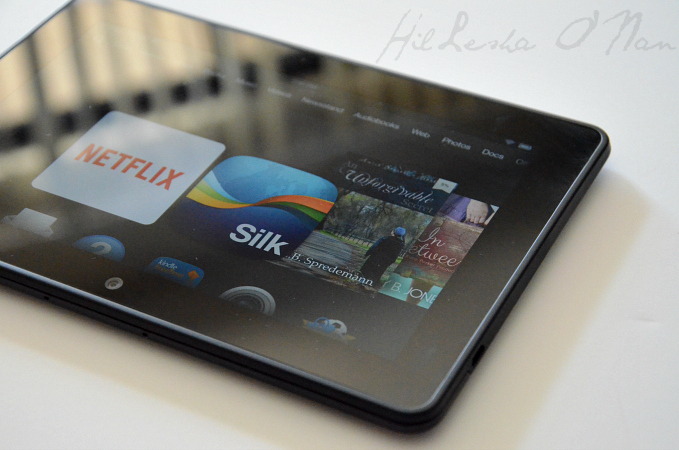 The Lowdown
• 7″ HDX touchscreen display, 100% sRGB color accuracy, reduced glare, and advanced polarizing filter (1920×1200)
• 2.2GHz Quad-core Snapdragon 800 CPU, with Adreno 330 GPU and 2GB of RAM
• 32GB (25.5GB available to user) of internal storage
• Dual-band, dual-antenna Wi-Fi: 802.11a, 802.11b, 802.11g, or 802.11n
• USB 2.0 (micro-B connector) port for connection to a PC or Macintosh computer or to charge your device with the included power adapter
• 3.5 mm stereo jack and integrated stereo speakers with Dolby Digital Plus audio engine
• Front-facing 720p HD camera
• Built-in OfficeSuite, and updated e-mail and calendar support for Gmail, Outlook, and more
• With Kindle FreeTime, parents can set daily limits for tablet use, or restrict certain categories—like games and video — while leaving unlimited time for reading
• "Mayday" button to be connected for free to an Amazon expert who can co-pilot you through any feature
• Powered by the latest version of Fire OS—Fire OS 3.0 "Mojito"
• Up to 11 hours of reading, surfing the web on Wi-Fi, watching video, or listening to music. Up to 17 hours of battery life when only reading.
• Dimensions: 7.3″(L) x 5.0″(W) x 0.35″(D) (10.7 ounces)
• 1 Year Warranty
I was provided with a Kindle Fire HDX from Staples in exchange for my honest review. All opinions are my own.