This post is financially supported by The Motherhood and Johnson's Baby.
More and more consumers are becoming increasingly concerned about the safety of their products, and they're shying away from household names. As the marketplace is flooding with a plethora of natural and organic products, consumers are turning to healthier alternatives without a second thought. Some brands are set in their ways and afraid of reformulating their products, thinking that their products will not be as good as they were in the past. Meanwhile, other brands, such as JOHNSON'S® Baby, are listening to the concerned voices of the consumers and ready to make changes, in hopes of not losing their long-time devotees. They're also hoping that they'll garner the attention of eco-conscious consumers that haven't used their products in the past due to toxic chemicals. JOHNSON'S® Baby is veering away from ingredients such as parabens, formaldehyde-releasing preservatives, and traces of 1,4 dioxane.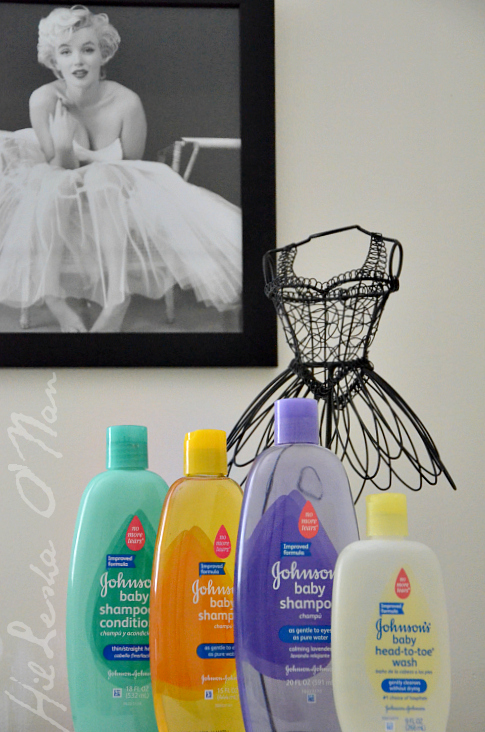 The JOHNSON'S® Baby Family is excited to introduce you to their seven newly reformulated products:

JOHNSON'S® Baby HEAD-TO-TOE® Wash
JOHNSON'S® Baby Lotion
JOHNSON'S® Baby Shampoo
JOHNSON'S® Baby Shampoo & Conditioner for Thick and Curly Hair
JOHNSON'S® Baby Shampoo & Conditioner for Thin and Straight Hair
JOHNSON'S® Baby Shampoo with Calming Lavender
JOHNSON'S® Baby Soothing Vapor Baby Bath
To share this commitment, they've created an inspiring story through the "Our Promise" video, which can be viewed on the YouTube video above, as an open letter to moms showing their scientists and their families coming together to build an origami stork mobile, symbolizing the delivery of their promise to always listen to moms.

This video concept was inspired by a Japanese legend that folding 1,000 origami cranes will result in a wish granted and a promise fulfilled, which is thought to be a big labor of love. Changing their products was otheir labor of love for moms and babies, but they used storks in their video because they represent the delivery of babies, and the hopes and promises of families.