Disclosure: Princess Cruises covered my airfare, gratuities, and stateroom cabin. I was given credit allowance.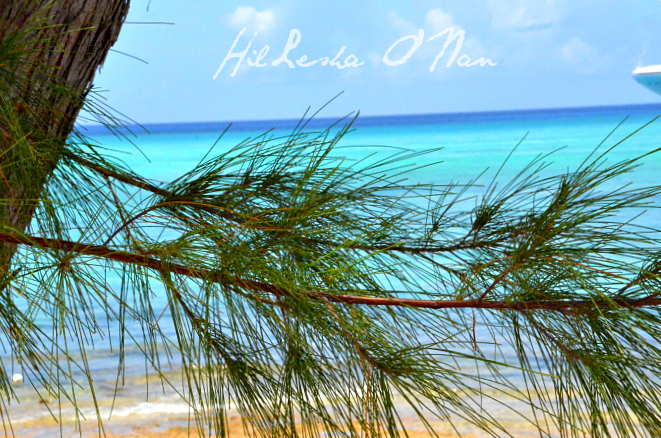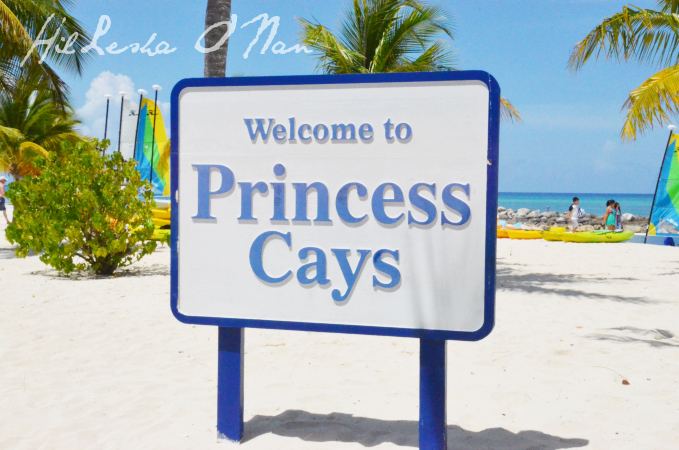 As I mentioned in the previous post, my husband and I set on the Caribbean Princess on Memorial Day weekend. Our Caribbean weekend getaway took us from Fort Lauderdale, Florida to Princess Cays, Bahamas, which is their exclusive port of call and beach on the southern portion of the island of Eleuthera in the Bahamas. I highly recommend this Caribbean cruise guide if you've never cruised to the Caribbeans before.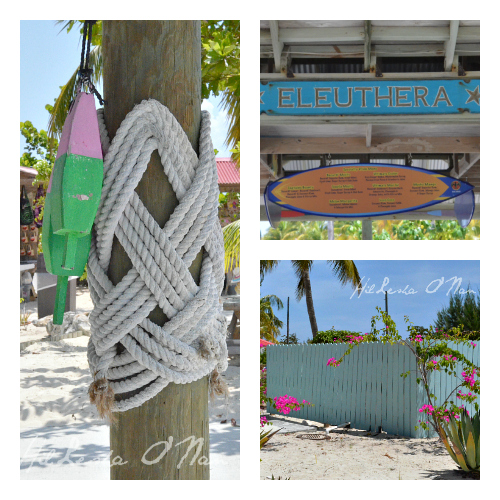 The island of Eleuthera is long, thin, and stretches out 110 miles. Also known as the "Birthplace of the Bahamas", Eleuthera's background history is interesting. It was named by a group of English Puritans, who were also known as Eleutheran Adventurers, who settled on the island in 1648 to free themselves of religious persecution. Thus, the name of the island is derived from the feminine form of the Greek adjective ἐλεύθερος, eleutheros, which means free. True to its name, it offers unspoiled beaches, including Princess Cays, Bahamas, which is located on 30 acres of beach. The earliest inhabitants of the island were the Arawak Indians, who had migrated from South America in the 9th century. Princess Cays features over a half-mile of white sand shoreline, turquoise waters, and lush mangrove trees.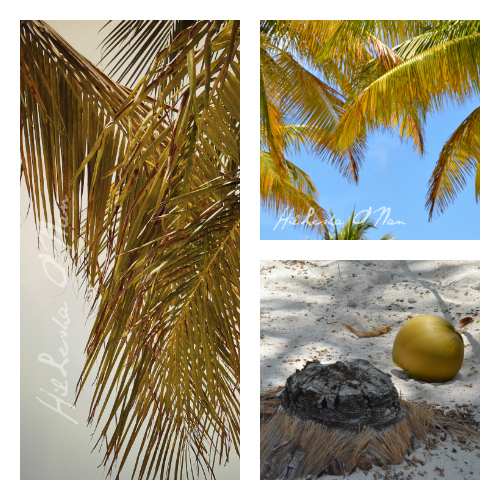 Due to unforeseen circumstances with the ship's tenders, our time on beach was short-lived but magical, nonetheless. It was also sweltering hot, which was half-expected since the Bahamas has a sub-tropical climate with about 340 days of sunshine.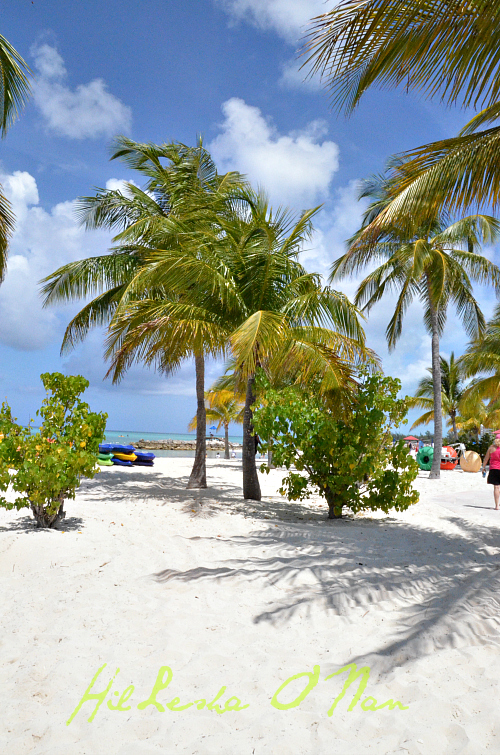 Princess Cruises enables their guests to relax and unwind on the sandy shore, while sipping on an exotic drink from one of the island's bars (Coconuts Bar, Banana Beach Bar, and Reef Runner Bar), and taking in the island's marvelous, natural beauty by renting out made for two beach clamshells.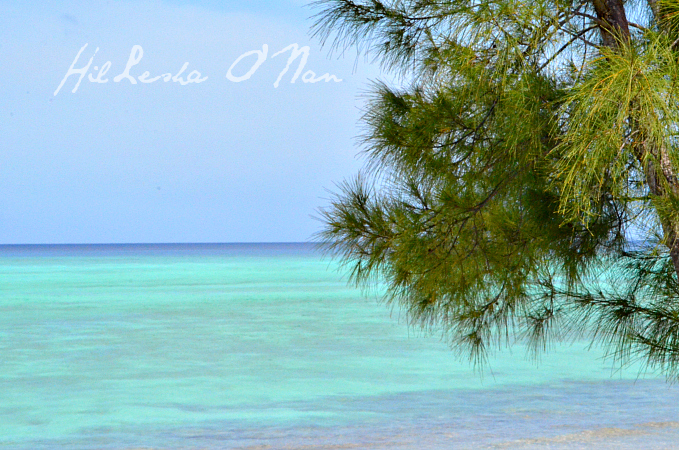 My husband and I didn't book an excursion – we mostly enjoyed the island by walking alongside the shoreline (we got to see a crab in action, as well as a hermit crab) or lounging around. However, you can explore the island by going snorkeling, paddle boarding, banana boat ride, underwater exploration in a glass-bottom boat, deep-sea fishing, or booking an excursion for a Rock Sound, a town known for its pirates, bottomless ocean hole, and bats. If we ever go back to Princess Cays in the future, I wouldn't mind touring Rock Sound since this town is also known for its stunning views, quaint harbor, and colorful buildings.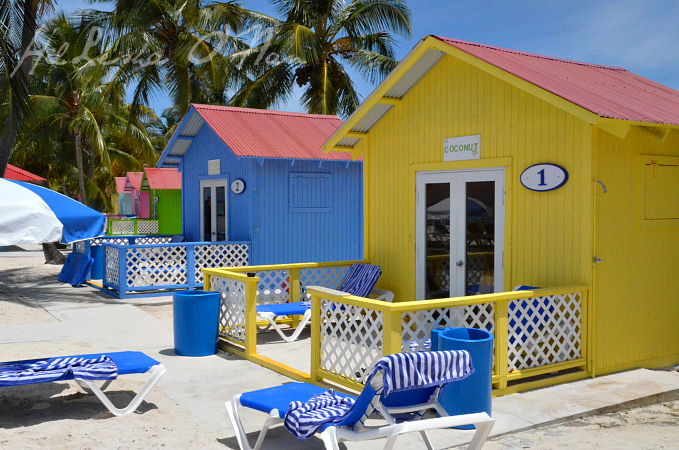 If basking underneath the warm Bahamian sun isn't your cup of tea, you can rent a private (and colorful) bungalow, which is air-conditioned. It's perfect for a family or a romantic retreat for two!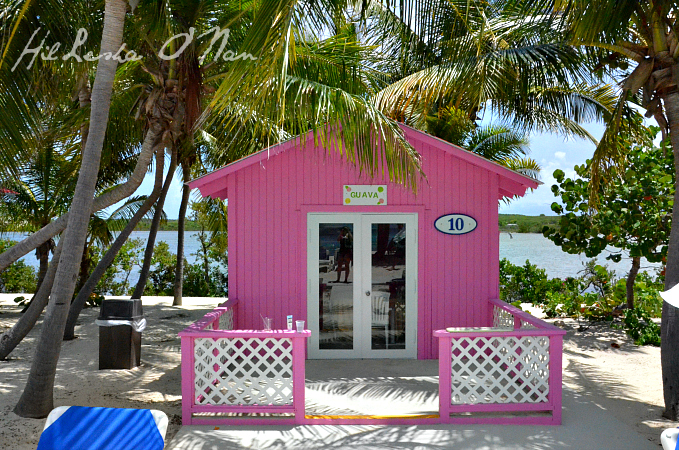 About Caribbean Princess Cruise
The Caribbean Princess boasts 669 balcony cabins, 445 inside cabins, 230 ocean view cabins, 178 mini-suites with private balconies, 7 window suites, and 2 family suites.
Passenger Services: Lotus Spa, Fitness Center, Medical, The Sanctuary, Movies Under the Stars poolside screen, Sports Deck, Piazza Atrium, Casino, Wedding Chapel, Kid's and Teen's Centers, Art Gallery, Library, Internet Café, Boutiques, Photo/Video Gallery, Passenger Services Desk, and Shore Excursions Desk.
Showrooms/Lounges: Crooners Bar, Princess Theater, Explorers Lounge, Club Fusion, Wheelhouse Bar, Skywalkers Nightclub, and Churchill Lounge
Dining and Snacks: Their three main restaurants include Sabatini's (Italian), Crown Grill (Steak and Seafood), and Vines (Wine and Seafood). Their other eateries include Horizon, a 24-hour buffet; International Cafe, Café Caribe, Caribbean/Mediterranean buffet; Prego, poolsize pizza; Trident Grill, hamburger and hot dog grill; and Scoops, an ice cream sundae bar. Also, they offer 24 hour room service and ultimate balcony dining.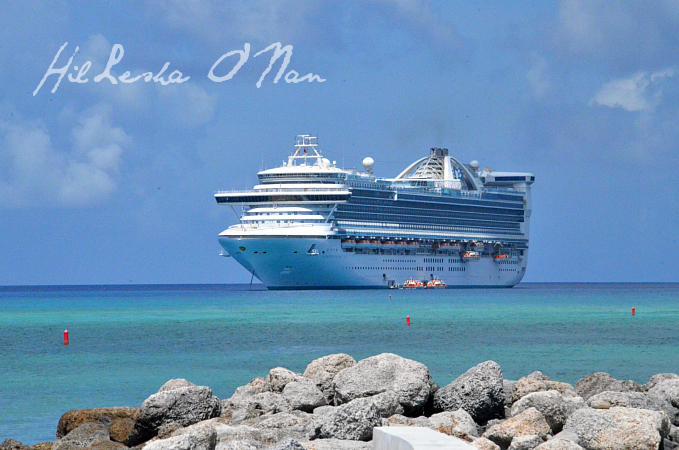 Plan a Cruise
Voted "Best Cruise Line Itineraries" for nine years by Recommend Magazine, a Caribbean cruise with Princess Cruises creates memories that last long after the tan fades. Call 1-800-774-6237 to book a cruise today!
Connect with Princess