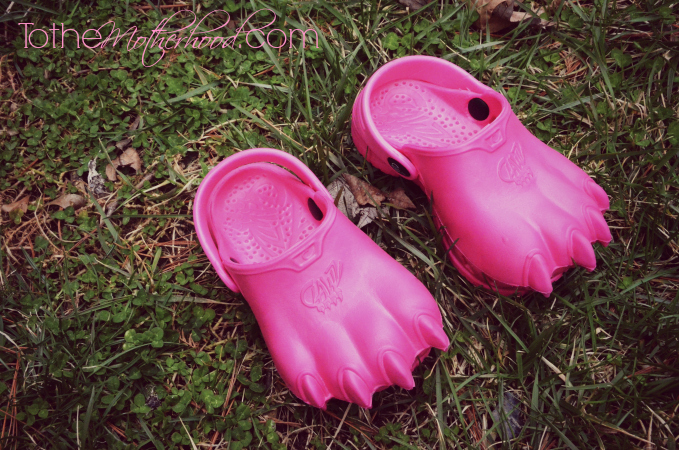 Thanks to my son, my daughter has developed a love for dinosaurs like her brother. Even to a point that she likes to act out as one. She also has a bit of a shoe obsession. She insists on wearing shoes all of the time, even if we're at home and the shoes are not hers. Yes, she even attempts to walk in my shoes, her brother's shoes, and her daddy's shoes! We can hardly go to a store (unless it's a grocery store) without her pointing out shoes. That's why it hardly comes as a surprise to anyone that knows her well that shoe is her favorite word. She isn't two years old yet and is already quite a character! Therefore, I knew that Clawz ($24.99 – $29.99) would be perfect for my girly tomboy.
Having a strong resemblance to the original Crocs, Clawz takes it a step further with animalistic features that are complete with claw-like toenails. As you may have already guessed, my daughter is completely in love with her new shoes!
This fun and quirky footwear line isn't just for kids either, because they offer an array of colorful choices for children and adults alike. Aside from the cuteness and the quirk factor, these shoes are also durable, comfortable, and odor-resistant.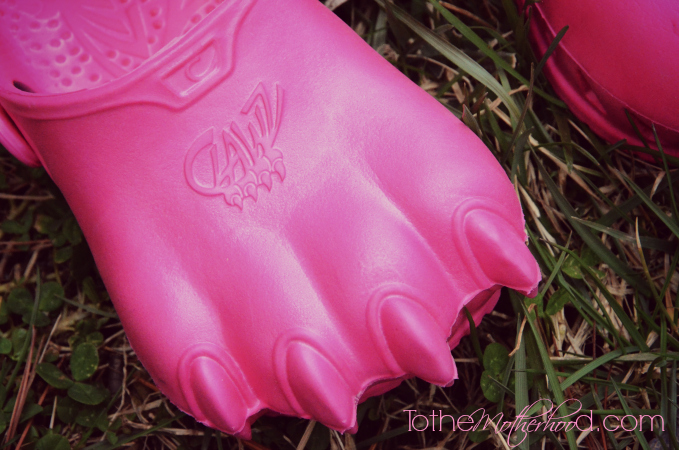 Take a walk on the wild side. Doo do doo do doo do do doo.