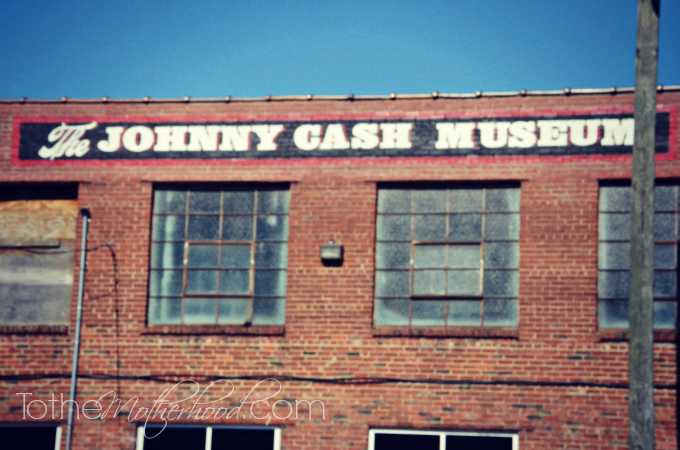 I was a little disappointed when a concert for one of my favorite brands (Okkervil River) was recently cancelled. I didn't let this faze me for long. Brainstorming about what attractions or events to go to, I decided to get on Groupon, knowing I probably wasn't going to find something my husband and I could agree on. Lo and behold, I found a deal for two admission tickets for $17 for the Johnny Cash Museum in Nashville, Tennessee.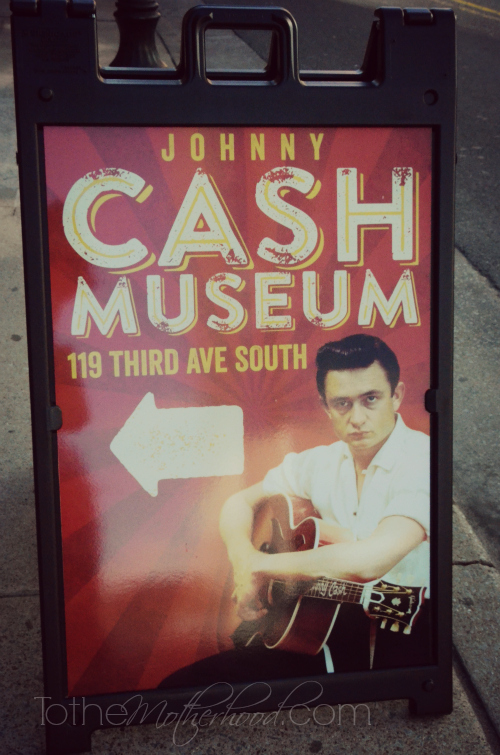 Admission normally cost $15 per adult, so to find admission tickets for $17 for two adults was quite a deal! I have been wanting to to go to this museum since it opened up last year. My husband and I both share a love for music, yet our musical tastes are slightly different. There's one musical artist (out of several) that we can both agree on, and that is no other than "The Man in Black."

The Johnny Cash Museum in Nashville, TN goes above and beyond to showcase Johnny Cash's life history. This includes his childhood in Dyess, Arkansas when working in the cotton fields at the tender age of 5 (there is a cotton bag with cotton that is displayed on one wall), and when he enlisted in the Air Force in 1950.
There are also many mementos displayed, such as the marbles he had as a child, a crucifix ring that was given to him on his 70th birthday, in which that he cherished so much that he even wore in his last video; manuscripts, his planner, report cards, costumes, including a coral pink gown that Patricia Nixon donned at Cash's White House Performance in 1971 and Carter Family Stage Gowns; instruments, Leica camera and accessories that Johnny used extensively throughout the 70s and 80s, Cash Family Place Setting, a heart-shaped Valentine's Day Candy Box from Johnny to June (circa 1998), and much more!
Many museum attendees will marvel at the extensive collection of memorabilia, but true Johnny Cash fans will love the interactive aspect where you can listen to recordings in various formats, including vinyl and digital.
The museum is small, yet it is jam packed with enough to learn all you need to know about Johnny Cash! I also enjoyed the gift shop. My husband bought his dad a mug, while I bought two keychains (one for me and one for my husband), and a Sourpuss Clothing Johnny Cash coin purse that I have been wanting since I did the eBay campaign last summer. The coin purse is was one of the items I stumbled upon while adding items to my eBay Collections. Best of all, it was just $12 – not bad at all!