Bokos was created by two brothers from Minneapolis, Minnesota. After spending time overseas, they returned to the United States with sandals styled similarly to Bokos. The unique design and material made for a durable, easy to clean, and fun to wear sandal.

The founders began wearing these sandals everywhere. Around the campsite, after mountain biking, hosting barbecues, and everything in between. Soon, friends and family (and often, strangers) started asking how they could get a pair – to wear to the beach, after a workout, or just to wear around the house.

It was then that Bokos was born.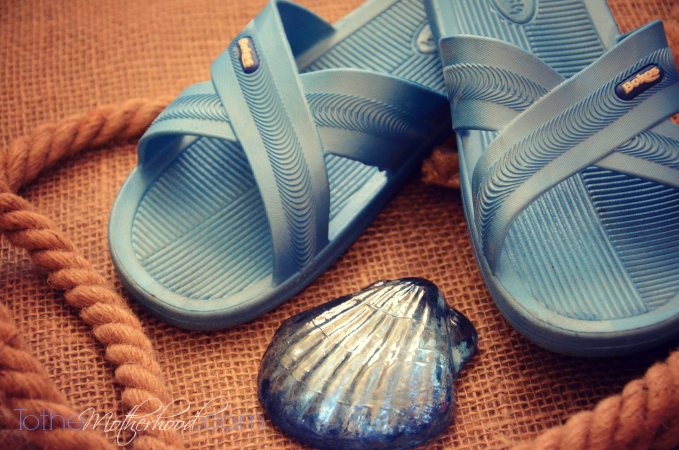 Although my shoe collection is extensive, I figured that I needed to step outside the box by livening it with fun, vibrant colors, considering my shoe collection is mostly dominated with brown, grey, and black. So, I selected two colors that perfectly captures the essence of a day at the seashore: the Carolina Blue and Green Apple ($18).
Not only these sandals are colorful and fashionable, but they're also lightweight, easy to clean, comfortable, and durable. The non-porous rubber material is what lends to cleanability and durability. That is why these sandals are compatible with everywhere occasions, making them withstand the lifestyles of a gardener, camper, traveler, hiker, and cyclist, as well. In addition, they're anti-slip and anti-odor.
Since my feet wear out easily, whether it is sight-seeing, going to yard and garage sale after yard and garage sale (it's that time of year!), or grocery shopping, these are a godsend for those occassions when I know that I'm going to be on my feet for awhile. After wearing shoes, such as heels or wedges for awhile, these sandals provide such a pampering relief!
The colors for the Bokos sandals include Dark Pink, Black, Lavender, Melon, Carolina Blue, and Green for the women, and Black, Military Green, Grey, Navy Blue, Flame, and Lime for the men. I wish they had a toddler and kids line (hint hint).