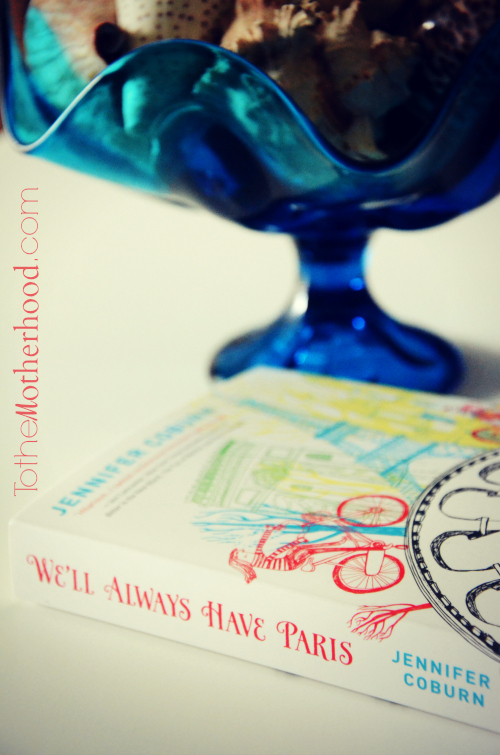 Ever since Jennifer Coburn's father died of lung cancer when she was 19, she has been half-expecting the Grim Reaper to show up at any moment. She decided to grab life at its horns and live in the moment once her daughter turned 8. One of those live in the moment moments was visiting the "City of Lights" with her daughter.
The problem was that Jennifer doesn't speak French, have any traveling experience, or understand the local customs. She also had a 40 year old kitchen that was in dire need of being remodeled. It looked like it parachuted from the set of The Partridge Family, complete with an oven that had only two settings (hot and off), dilapidated windows that let more air in than out, and only God knows what that mysterious metal appliance attached to the aqua blue formica splash wall was. All and all, Paris sounded like a once in a lifetime opportunity. Might as well live in the moment, as time is fleeing!
In We'll Always Have Paris, the moment that the author and her daughter step off their flight at the Charles de Gaulle Airport, you'll vicariously live through their journey as they share chocolat and a croissant at a cafe with the haughty waitress, take a tour of the Hôtel du Petit Moulin (a boutique hotel designed by Christian Lacroix), gaze at the Mona Lisa at The Louvre (it is smaller than you think), spend the night at the eccentric Shakespeare and Company Booksellers bookstore, and breathlessly arrive at step 347 in the Eiffel Tower.
The author was originally worried that her daughter could have been too young for such an adventurous travel. As time goes, she doesn't regret a moment of it! I have never visited Paris, or anywhere outside the country for that matter, yet, I can fondly recall visiting city after city and state after state when I was her daughter's age. Even now as an adult, those are memories that I'll forever cherish! This also helped instilled the love of traveling and history for me.
The adventurous journey ends when her daughter, Kate, is 16 years old. This is after visiting several other locations, including Rome, London, Amsterdam, Madrid, Salerno, Florence, Seville, Venice, Granada, and Barcelona.
Vivre dans le moment!
Win It: One winner will receive a copy of We'll Always Have Paris.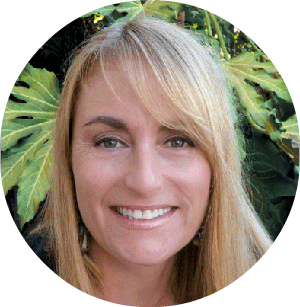 Jennifer Coburn is a USA Today best selling author of six novels and contributor to four literary anthologies. Over the past two decades, Coburn has received numerous awards from the Press Club and Society for Professional Journalists for articles that appeared in Mothering, Big Apple Baby, The Miami Herald, The San Diego Union-Tribune and dozens of national and regional publications. She has also written for Salon.com, Creators News Syndicate and The Huffington Post. Coburn lives in San Diego with her husband, William, and their daughter, Katie. We'll Always Have Paris is her first memoir.