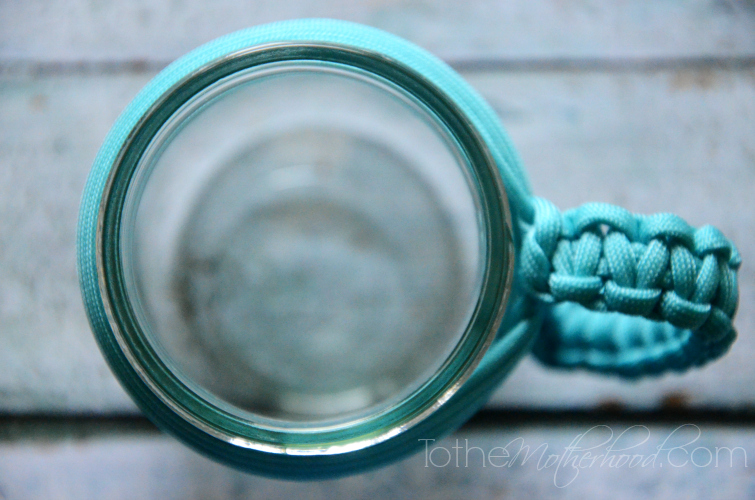 There are two things that Daniel Fontius, the founder and designer of Khordz loves: coffee and the ocean. Hardly anything sounds good as sipping on freshly brewed coffee while gazing at the ocean. However, Daniel realized the negative impact that his love for coffee and coffee shops had on the ocean. The to-go coffee cup lid is one of the worst pollution offenders. Therefore, he vowed to lessen his usage of single-use plastic as possible for one month.
Daniel wasn't going to let anything come between his love for coffee and the ocean. So, he started fashioning his favorite to-go mugs (honey jars) with leftover venetian blind cord. During this time, he loved tying knots, especially after returning from a sailing excursion in the Caribbean. It was also then that he realized that the leftover blind cord was the perfect length for making a hand-wrapped sleeve and handle. Needless to say, Khordz was born!
I received two Khordz Mugs in Turquoise and Pacific Blue since these tranquil colors are reminiscent of the sky and ocean. They also easily blend with my living room's coastal theme, a room that I like to relax, lounge, and drink some of my favorite beverages, such as tea (Earl Grey, Dandelion Root, and Lemon Balm are some of my notable favorites) or kombucha. Unlike the Mason jars that I usually use as mugs, I can now easily grab a hold of hot tea (instead of waiting it to cool down first) without burning my hands in the process because of the flexible, knotted handles. 25 feet of Paracord is securely wrapped around each mug ($20) to provide a sturdy handle, cool grip, and proven survival utility.
When I first received the mugs, I'll admit that I was a bit reluctant at using them at first (too pretty!). Initially, I thought the cords would get stained easily if I happened to accidentally spill my drink on the sides, which happens from time to time clumsy as I am. However, the mugs are dishwasher safe, and the drink "stains" come out effortlessly.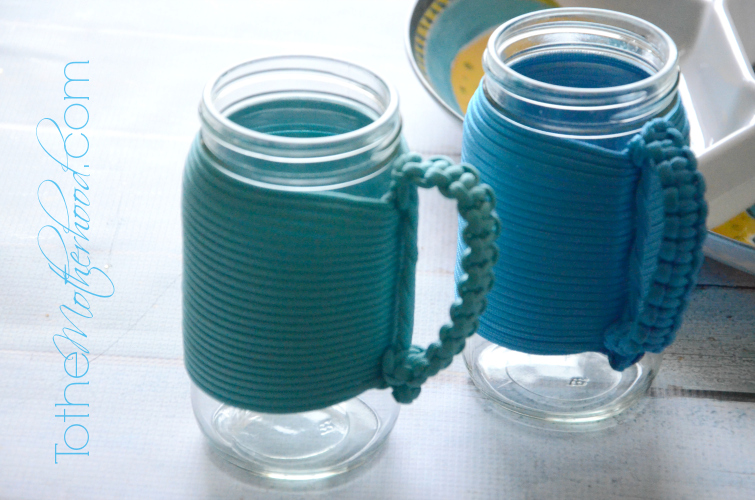 Their individual mugs sell for $20 on their web-site, but you can buy a set of four for $70. Their current sets are: Indie Mod, Muted Mod, Neon Mod, Motif Mod, and Choose Your Color Set.