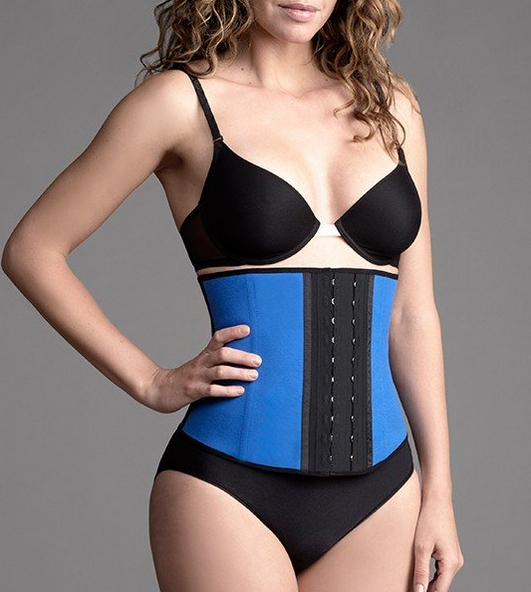 I wrote a review about the Almighty Cincher by AMIA ($54; Available in Nude or Black) a few months ago, which is now known as the Classic Cincher Waist Trainer by Amia A102. This cincher has a PowerLatex core that stimulates thermal activity and perspiration, mobilizing fat and toxins. Tempting, as it may be, it's not recommended to wear it during a workout. Not only it is very restricting, but it can damage the boning in the process. The boning is what helps the cincher retain its shape. This is where the Workout Band by Ann Chery ($52.99; Currently Available in Blue) comes into play. Even though this particular weight loss cincher is no longer available, the Active Band Waist Trainer by Amia A100 ($60) is just as good! During Breast Cancer Awareness Month, for every purchase of a pink Active Band by Amia, Hourglass Angel will donate $1 to National Breast Cancer Foundation.
An Hourglass Angel best seller, this workout band offers midsection slimming instantly via FlexiBoning while also promoting long-term weight loss results. The workout band is safe to wear during exercise in order to increase thermal activity in the core. This mobilizes fat cells and stimulates perspiration to whittle inches off your shape.
Like the cincher that I received back in fall, the Workout Band by Ann Chery was restricting at first, yet it gets more and more comfortable each time I use it. I don't run or go to the gym (I work out at home and like to go for long brisk walks), but these are the highlights of this weight loss corset. For the past few weeks, I have been wearing it practically every day when I take a spin on my exercise bike for 30-60 minutes. Since the band creates compression in your core, it truly makes you sweat! The first time I wore it during a workout, I had to take it off within 10 minutes. I was reluctant about using it again, but I am glad that I gave it another chance since like I stated earlier: it gets more comfortable.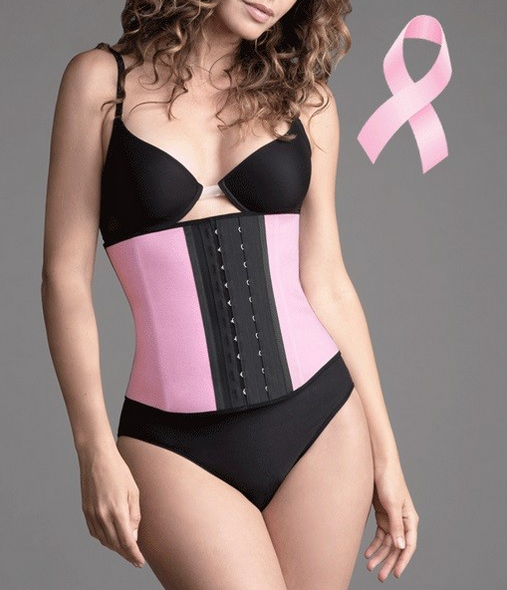 RESULTS

• Midsection control
• Increased thermal activity
• Loss of inches reported
• Mobilizes fat cells
• Stimulates perspiration
FEATURES
• Latex workout band
• Hook-and-eye closures
• FlexiBoning
• Cotton lining
Materials: Linings: Cotton 96%, Spandex 4%, Core: Latex 100%
Size Chart: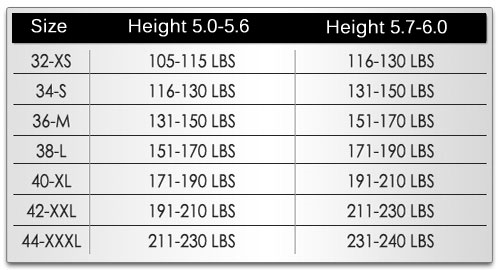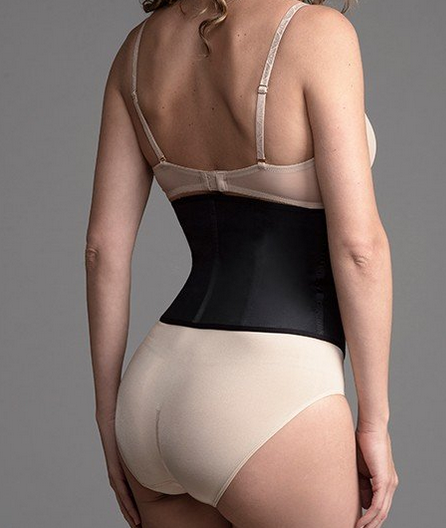 In addition to implementing a balanced diet and exercise routine, shapewear retailer HourglassAngel.com has the tools to make this year your healthiest and happiest yet. You go to the gym to feel great and look your best, so why not exercise in clothes that look good, feel good, and can contribute to your effort?
Win It: One winner will receive the Workout Band by Ann Chery from Hourglass Angel.
This post is in partnership with Hourglass Angel.