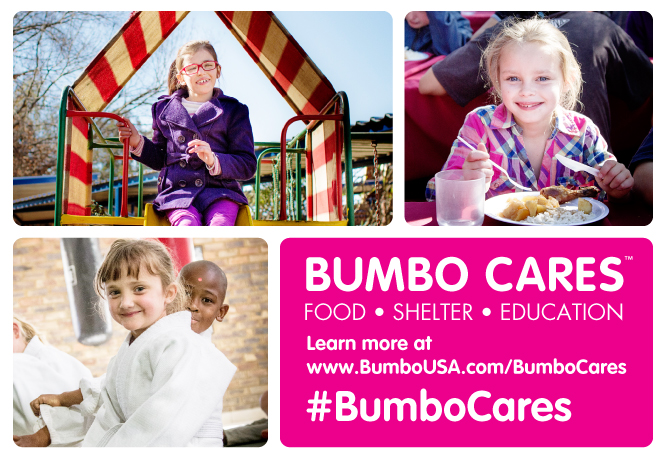 Bumbo takes notice of the hardships that families in their hometown of Pretoria, South Africa face. A portion of proceeds from every Bumbo product purchase made worldwide is donated to help the underprivileged and special needs children in Bumbo's hometown.
Bumbo focuses on the love and support for every child. They believe every child deserves a bright future. Their products enables your baby to maintain a sitting position on the floor, step up to places they can't yet reach, explore, and build up their confidence as they gain independence.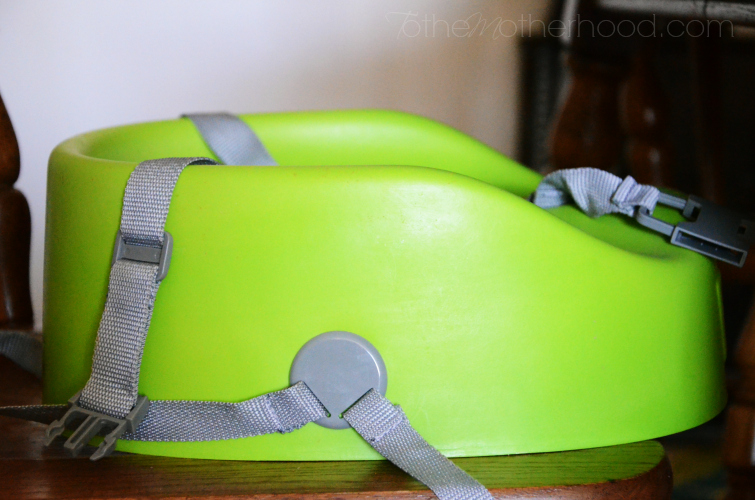 The Bumbo Booster Seat ($39.99) is light-weight, comfortable, portable, and can be adapted to many different functions or activities. It enables my daughter to sit at the dinner table comfortably (and safely) in a regular chair. To ensure her safety, the booster seat includes a three-point harness and adjustable straps that can attach to most chairs. It's made of thick, foam-like material and doesn't have any crevices to trap crumbs, which makes clean-up effortlessly easy.
The Bumbo Booster Seat comes in four different colors: Lime, Red, Blue, and Brown. It's sold at Walmart, Amazon, Target, and Buybuy Baby.
Prize(s): One winner will receive a Bumbo Booster Seat.
The giveaway will conclude on December 31st.