Since its inception in 2008, Farming Simulator garnered a substantial cult following instantly. They sold over 1 million copies of the game within the first year when they launched their PC version (PC & Mac). The agricultural franchise recently released Farming Simulator for the PlayStation 3 and Xbox 360 so gaming console players can also get a taste of the farming cult classic!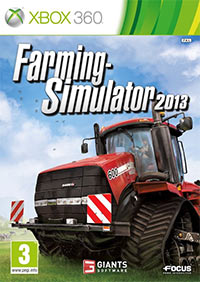 It's true that Farming Simulator didn't begin a new genre in regards of farming simulation games since there are other farming games, such as Farmville and Harvest Moon. Unlike Harvest Moon and Farmville, Farming Simulator means business. The graphics of this game puts the others to shame, too. So if you're looking for cutesy or instantaneous fulfillment, this game may not be for you.
Like a real life farm, you get to manage your own farm by raising livestock and breeding animals (cows, sheep, and chickens), growing crops, such as sugar beet and potatoes; selling produce, and operating machinery, as well as vehicles. You can even build new infrastructures to diversify your production once business is booming. The game boasts over 100 vehicles from top notch names in the farming business: Lamborghini, Grimme, Amazone, Case IH, Same, Horsh, and Deutz-Fahr.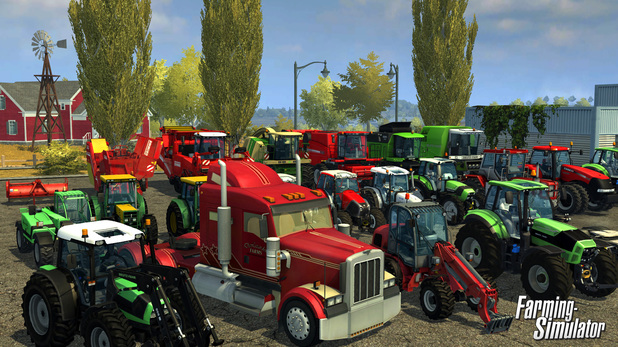 Even though it is rated E (Everyone), some children may not fully grasp how this game fully works, and might find it dull. Others might find enjoyment in the game because of the vehicles. My 7 year old son perfectly fits the bill for the latter. He doesn't fully understand how the game truly works, yet he loves driving around the vehicles and operating the machinery. I had a hand at this game, too, but unfortunately found it to be rather tedious and boring. Also, I'm not particularly fond of the control system. I actually prefer the cutesy when it comes to farming simulation games. Different strokes for different folks!