This article is financially supported by Green Giant.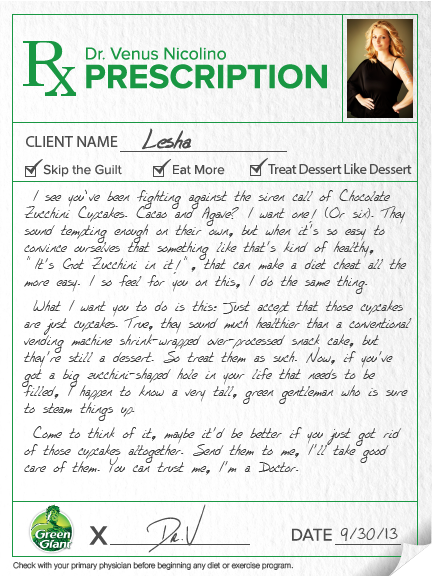 "It has zucchini in it!"
"Just accept cupcakes are just cupcakes. They're still a dessert. So treat them as such", Dr. Venus Nicolino told me in regards of the Healthy Cupcake that I posted last week.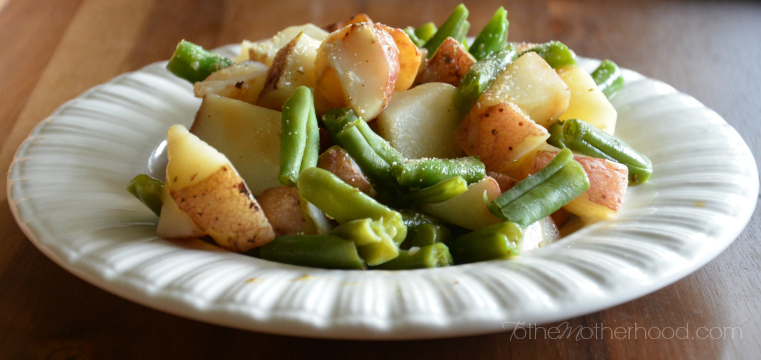 Green Giant Roasted Red Potatoes and Green Beans in Rosemary Butter Sauce
On a recent grocery trip, I took Dr. V's sage advice to heart and endeavored to not buy anything sweet or considered as a snack (i.e. pretzels or popcorn) for myself or my sweets crazy husband that can scarf down a whole box of snack cakes within a day! Yet, he manages to keep within a healthy weight range without exercising – le sigh. Much to my husband's dismay and my delight, I loaded up the cart with Green Giant's frozen vegetables, such as Roasted Red Potatoes and Green Beans in Rosemary Butter Sauce; Tuscan Seasoned Broccoli, Seasoned Steamers: Mediterranean Blend (Potatoes, Zucchini, and Carrots with Mediterranean Inspired Seasonings), and Just for One: Peas & Corn in Basil Butter Sauce (perfect quick lunch if I'm having a busy day and don't feel like cooking).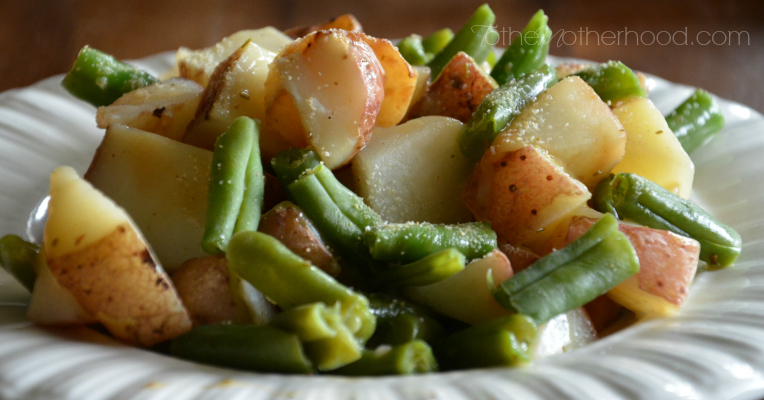 I normally buy my vegetables from the Farmer's Market in the spring and summer, seasons when there is an abundance of vegetables. I always forget about frozen vegetables. Fresh, local vegetables become more and more unattainable once the cooler weather season sets in, thus this is where the frozen vegetables comes into play.
Meet Dr. V
Like a lot of people, I have a tendency to put on weight during the cooler months. I'm vowing to not give into comfort foods and seasonal temptations or letting the autumn and winter chills keep me from being less active. Dr. Venus Nicolino, better known as Dr. V, of Bravo's "L.A. Shrinks" is here to help. She has teamed up with Green Giant to provide encouragement in the form of personal advice each week for four weeks. With her humorous and sassy (yet compassionate) approach, Dr. V. will come along on my journey to help me get more out of my diet and forgo those cheating habits once and for all!
Green Giant® vegetables are picked at the peak of perfection and frozen fast to preserve the simple goodness nature intended. It's farm-fresh taste you can enjoy year round. With more than 130 varieties to choose from, you're sure to find a favorite.