If you love Mexican food much as I do, you already know that there's more to it than the Americanized staples – tacos, enchiladas, tortilla chips, and burritos. Mention Mexican food to me and I mentally conjure up my favorites: mushroom quesadilla, vegetarian tortilla soup, tamales with goat cheese, squash, and black beans; veggie fajitas, vegetarian taco casserole, and roasted vegetable enchiladas. Although there is an abundance of Mexican restaurants within my vicinity, many of them just have a few menu options that cater to the vegetarian palate.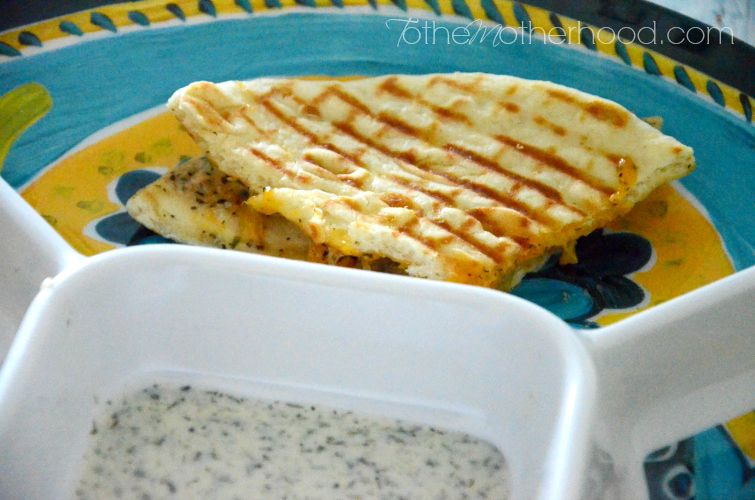 Old El Paso® encouraged me to get inspired, explore the endless possibilities (i.e. enchiladas, quesadillas, fajitas or burritos) beyond tacos, and use Old El Paso® ingredients. I made a grilled vegetable quesadilla that consisted of Greek sauce, bell peppers, onions, refried beans, spinach, fresh mozzarella, green olives, and zucchini. There are not enough superlatives to describe this inexpensive delicacy!
Sometime, I'd like to venture outside my usual favorites and create the Mexican Cauliflower, Vegetarian Mexican Pasole Soup, Vegetarian Mexican Stir Fry, Skinny Mexican Zucchini, and Vegan Colache.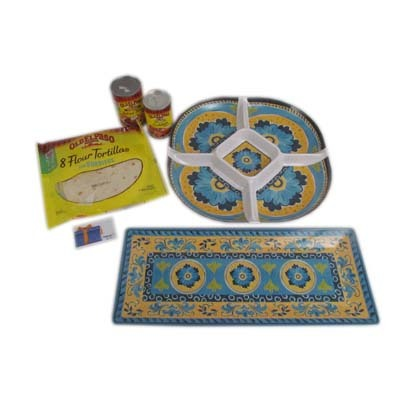 Prize(s): One winner will receive a $10 Walmart gift card, square chip and dip, rectangular tray, enchilada sauce, tortillas, and refried beans.
This giveaway will conclude on October 17th.
Disclosure: The information and prize pack have been provided by Old El Paso® through MyBlogSpark.