This post is financially supported. In addition, I received products for an honest review.
Spending quality time with family and friends should be a top priority, but it's also important to find a few hours or a few minutes of solitude amidst the hustle and bustle of life. Sometimes it can be a challenge to find time to unwind, relax, and enjoy being our own company. This is mostly due to the fact that we feel obligated to take care of everything else while putting our own needs on the back burner, and some even feel like "me time" is an act of selfishness. However, "me time" is vital for our health and state of mind. It helps us de-stress, find balance, re-evaluate our priorities and goals, gives us a sense of empowerment, and re-ignite a zest for life. True happiness begins within you, after all.
The meaning of "me time" varies from person to person and doesn't necessarily have to cost anything. More than 80 percent of women have gone elsewhere to find sanctuary, including retreating to the bedroom (most popular), heading to the bathroom, vacating their property for a friend or family member's house, hanging out in the car and even finding a spot in the garage.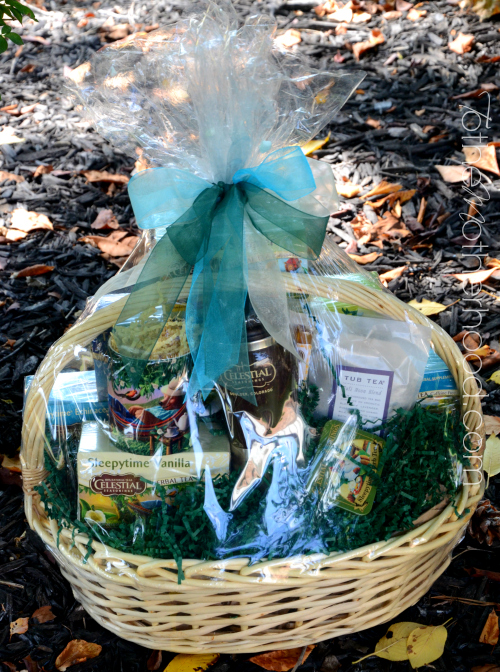 To me, "me time" usually means tea time. That first sip of fresh, steaming tea rejuvenates and gives me a sense of renewal. It also gives me a sense of serenity, yet a burst of energy at the same time, especially if I have a busy, enduring day ahead of me. As I'm sipping on my tea, I love to snuggle up with a good read or catch up with one of my guilty pleasures (Pretty Little Liars, The Walking Dead, and New Girl) on DVR or Netflix.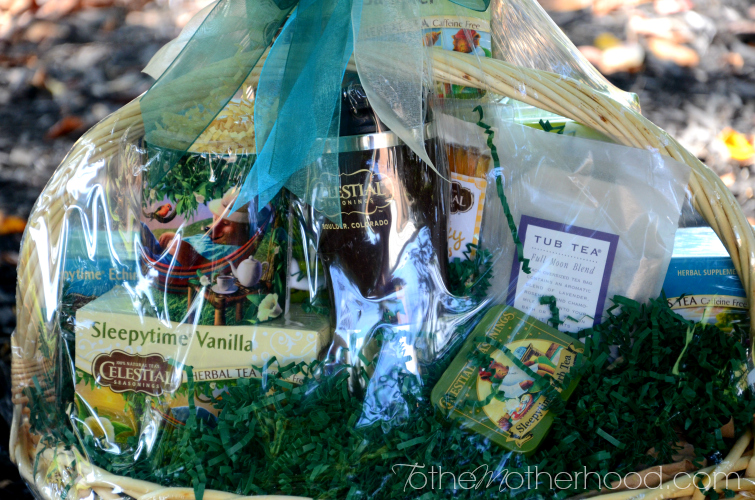 Celestial Seasonings sent me a bevy of products to make "tea time" feel like a more indulging experience. I received a tumbler, mug, tin, honey sticks, and boxes of Natural Detox, Decaf Green Tea with White Tea, Tension Tamer, Green Tea: Honey Lemon Ginseng with White Tea, Herbal Tea Sampler, Sleepytime Vanilla, and Sleepytime Echinacea Complete Care. I also received Tub Tea in Full Moon Blend (Lavender, Rosemary, and Chamomile), an herbal brew to soak in the bath, which creates a spa-worthy experience sans the hefty price tag.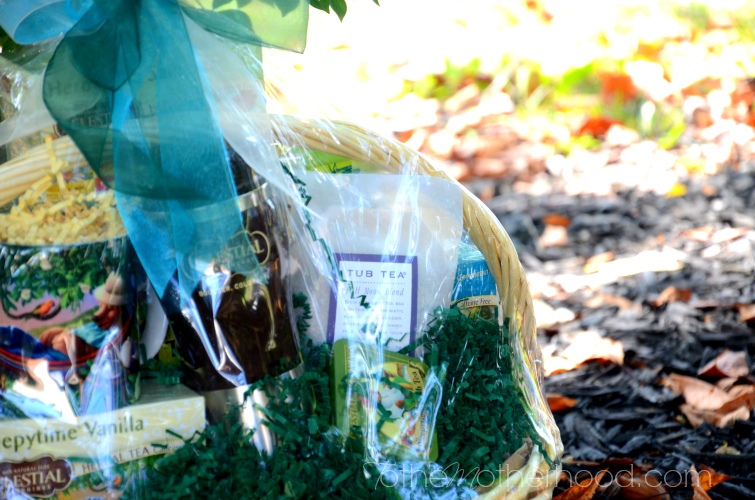 For many of us, tea time is the only "me time" we get each day. Here's your chance to win a well-deserved break!
Just upload a photo of yourself or a friend here enjoying tea time. You could win one of these delightful prizes:
Grand Prize: A getaway for two to New York City, including afternoon tea at The Plaza. Winner chosen at the end of October.
Weekly Prizes: $200 gift cards for Barnes & Noble, Williams Sonoma, Gaiam and Crate & Barrel, plus a case of Celestial Seasonings tea. Winners chosen each Tuesday in October.

Prize(s): One To the Motherhood reader will receive a Celestial Seasonings gift basket.
The giveaway will conclude on October 22nd.