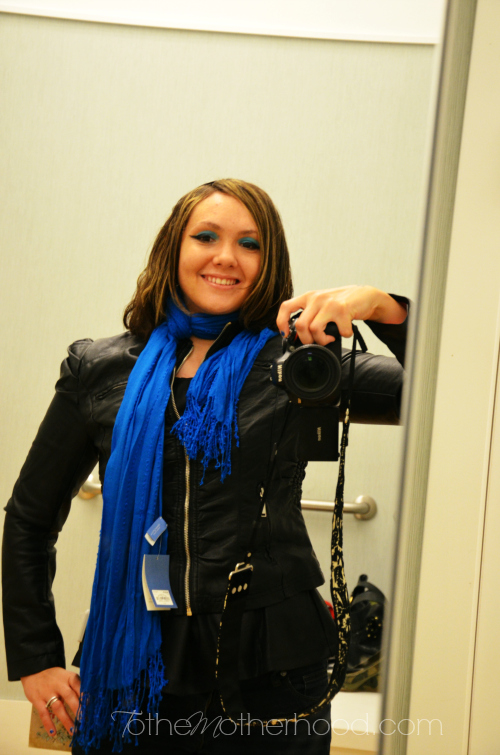 Kohl's has always been my #1 place to shop for clothing for the whole family. They stay on-trend at budget-friendly prices. I always make a bee-line to the clearance racks, because many of their clearance items are jaw-dropping low. Also, their sales are as good as their clearance. To entice me even more, they often offer $10 for every $50 spent! More often than not, I can't walk in there without coming out with shopping bags in tow.
Since it is officially autumn and weather reports are saying that it's going to start getting cooler soon, I stopped by Kohl's yesterday in search of some of the season's best trends for the cool weather: moto jackets, bold-colored accessories, and the ever-so flattering black and white.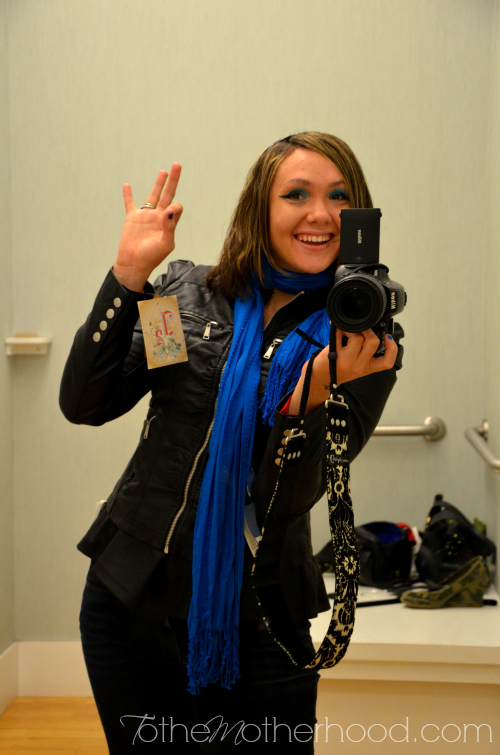 The first outfit I tried was a Jou Jou Faux-Leather Ruched Jacket (Was $68.00 Now $43.99), Jennifer Lopez Faux-Leather Peplum Top (Was $44.00 Now $33), and Simply Vera Vera Wang Slubbed Scarf in Laquer Blue(Was $32.00 Now $19.20). My husband really liked this combination, but I thought the ruching at the shoulders of the jacket was a hit or miss for me.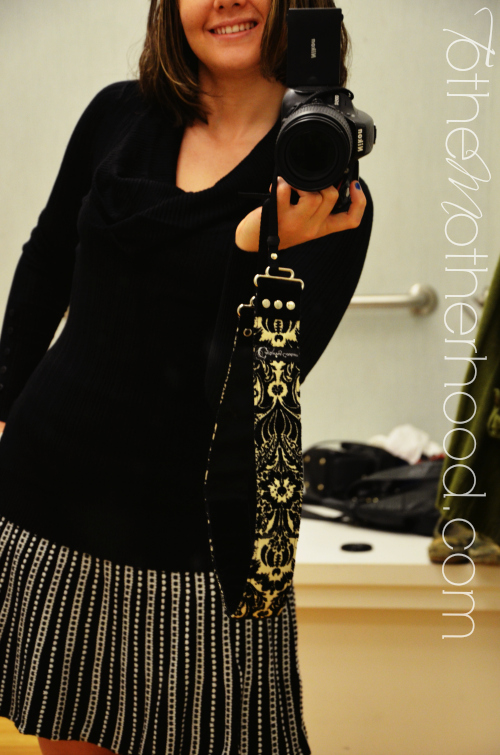 After putting the first items back, I trekked to the Limited Edition and Parisian-inspired Catherine Malandrino for DesigNation collection that launched while I was on vacation (September 27th), and it was mostly picked over. Then, my eyes scanned to the Catherine Malandrino for DesigNation Textured Knit Skirt (Was $50.00 Now $37.50). I normally don't wear skirts (mostly dresses), but somehow it was love at the first night, and there were only two left (it's sold out online). I had to try it out! As I was making my way to the Fitting Room, I couldn't help but notice It's Our Time Ribbed Cowlneck Sweater (Was $30.00 Now $19.99) even though I'm not a sweater person at all (too itchy!), but I selected the one in black to match the skirt for my one-person fashion show.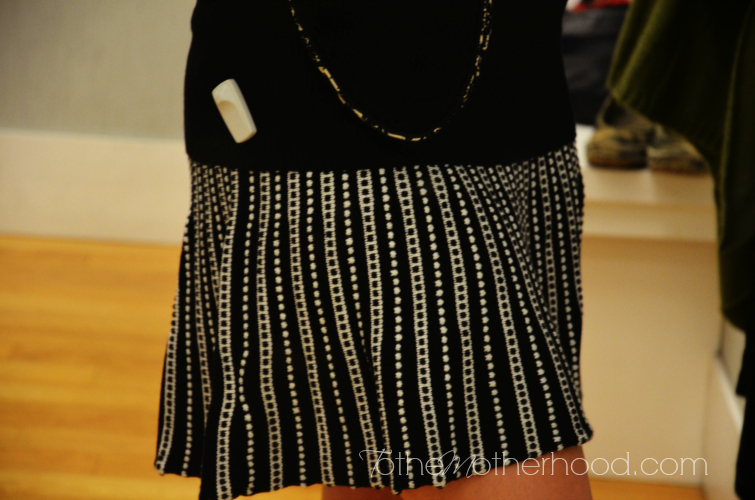 Everything fit perfectly and synced harmoniously. Needless to say, I quickly fell in love with the outfit! Since the sweater was available in a myriad of colors, I selected two more for the fall season – the Fresh Sapphire and Fall Heathered Gray. Before I made the final purchase with my gift card, I trekked to the children's section and got my daughter a musical book to keep her preoccupied. I saved over $60 and my total came to over $120, yet I used a printable 15% off coupon to knock it down it to $105+. Since I had a gift card, all I had to do was pay a $5+ difference!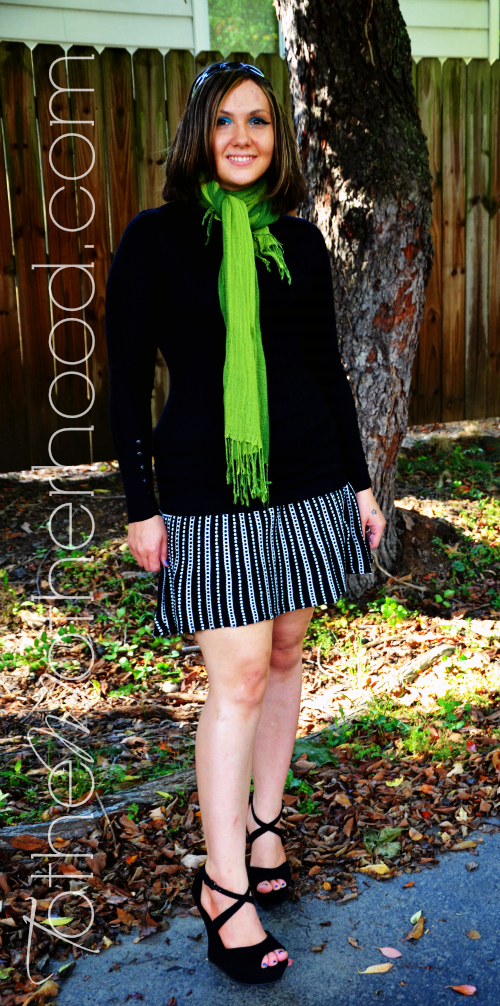 The outfit is a force to be reckoned with on its own, but I paired it with my Laundry by Shelli Segal for Woolite Scarf to make it stand out even more. I also donned my ELLE Peep-Toe Wedge Sandals, which I had bought from Kohl's another time.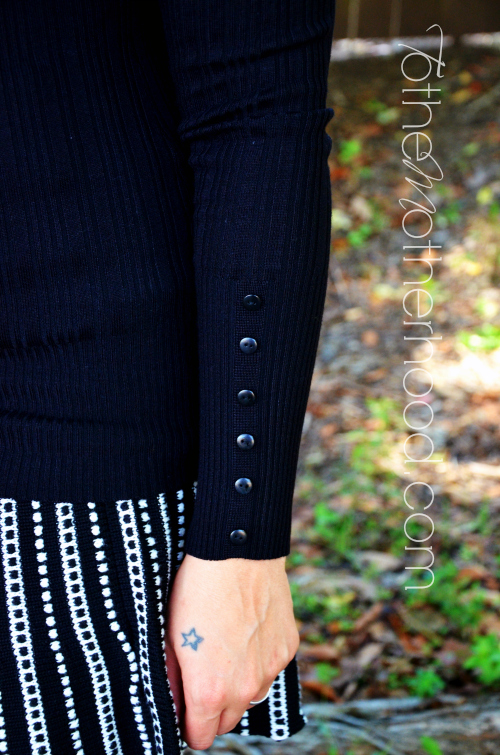 Disclosure: The items(s) in this review was provided to the reviewer for keeps and the purpose of writing a review. This in no way affects the quality of the review provided. No monetary exchange occurred in exchange for the writing of the review. The views expressed in this review are strictly that of the reviewer. All reviews provided here are the work of the reviewer and remain completely unbiased.