It's almost hard to believe that my upcoming trip to Branson, Missouri is in a matter of weeks, yet I'm pretty excited! My family and I will be staying at the Castle Rock Resort and Waterpark, which is a 30,000 square foot indoor waterpark and 10,000 square foot outdoor waterpark. We also have reservations to visit Ripley's Believe It or Not! Odditorium.
We have been to Big Splash Adventure in French, Lick twice, but we're really looking forward to going to Castle Rock, so this will be our third time attending a waterpark this summer. My husband and I both love Branson, Missouri, but we both haven't been there for ages. Not only we're looking forward to going to the waterpark/resort and Ripley's Believe It or Not! Odditorium, but we're wanting to venture out and explore some of Branson's well-known attractions. Therefore, I have compiled a list of some of the places I'd love to visit.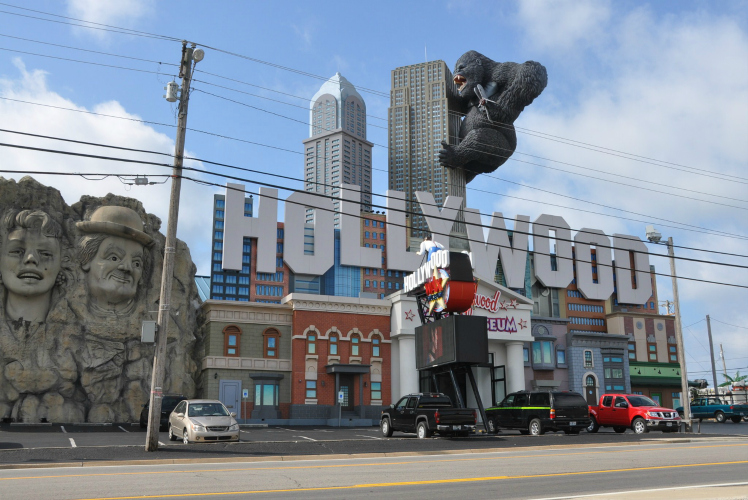 Hollywood Wax Museum – It has always been my dream to visit Madame Tussauds, but it would be fun to visit other wax museums such as this one. Some of the "celebrities" include Marilyn Monroe, Elvis Presley, Gwyneth Paltrow, John Wayne, Johnny Depp, Jennifer Garner, and Jamie Foxx. Current locations are Pigeon Forge, Tennessee; Branson, Missouri; and Hollywood, California.
The Butterfly Palace & Rainforest Adventure – This places look beautiful and enchanting on the outside. Also, I love butterflies, so the sound of the place makes my heart go aflutter!
Titanic Museum – Dollar for dollar, they say your money will be well spent at this museum. I've always been intrigued by Titanic's tragic history, thus this is a definite place for me to visit!
Silver Dollar City I love going to amusement parks and this one has been on the top of my list for quite a while now! Creating unforgettable memories, this amusement park has been in operation for over 50 years. They also operate the Showboat Branson Belle, White Water water park and The Wilderness cabins and camping, all located in Branson, MO.