I stopped wearing synthetic fragrances eons ago, because more times than not, it would irritate my allergies and cause me to go into a sneezing frenzy. Also, the smell of it brings a wave of nauseousness, especially if I'm ever around someone that is wearing a strong scent. I haven't completely barred fragrances for life, though. As long as a fragrance is natural, I do enjoy wearing essential oils and solid perfumes.
For the first time, for me, I was recently introduced to a spray on perfume that isn't infused with a chemical cocktail of ingredients such as parabens, phthalates, petrochemicals, sulfates, or formaldehyde. Sure, I've been introduced to perfumes that touted themselves as vegan or all natural, yet a closer look of the ingredients list stated otherwise. Pour le Monde is the real deal.
The three eau de parfums (Empower, Envision, and Together; $95 for each) that they have in their collection are 100% natural, vegan, and free from animal testing. In fact, they have been awarded certification by the prestigious Natural Products Association. Only one other fragrance company has been able to achieve this certification. Pour le Monde has also been recognized by the Coalition for Consumer Information on Cosmetics for being animal cruelty free, Peta's Beauty without Bunnies, and Vegan.org.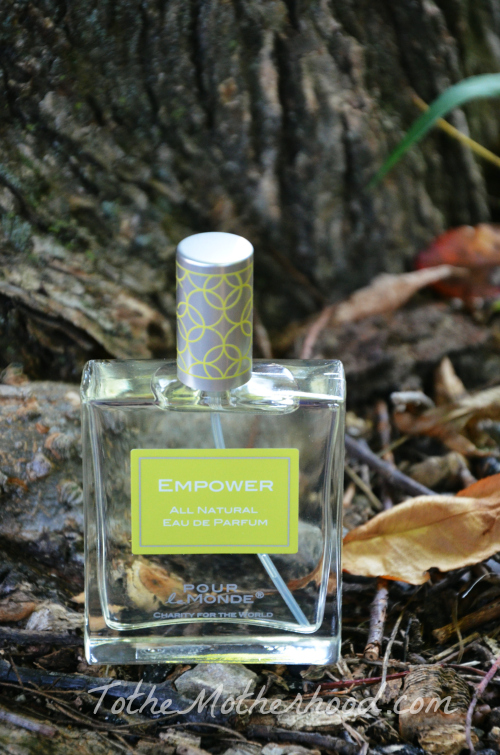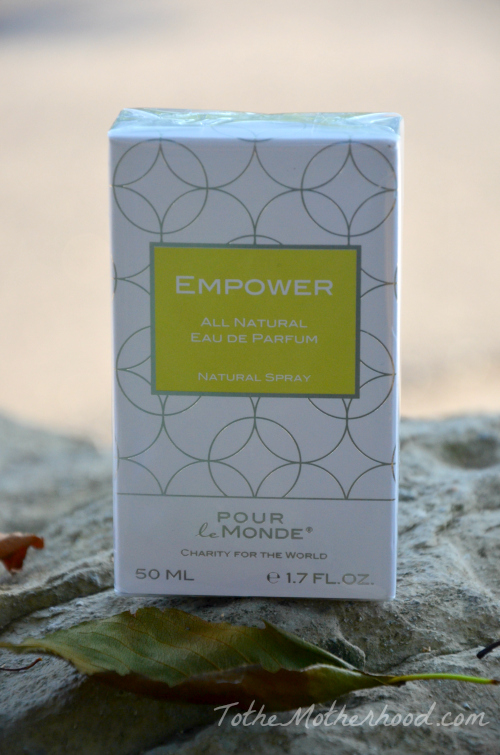 It was hard for me to settle for one fragrance, but I finally decided on the Empower. I opted for this particular fragrance, because I love anything with a citrus smell. Nothing perks up my senses more, and this one certainly doesn't disappoint in the least. It's the perfect "cocktail" of grapefruit, lemon, and mandarin interspersed with an herbaceous mix of spearmint, lemongrass. and basil. This fragrance is clean, energizing, fresh, and slightly tart. It's also the perfect way to start a day, because the fragrance is uplifting, refreshing, and rejuvenating.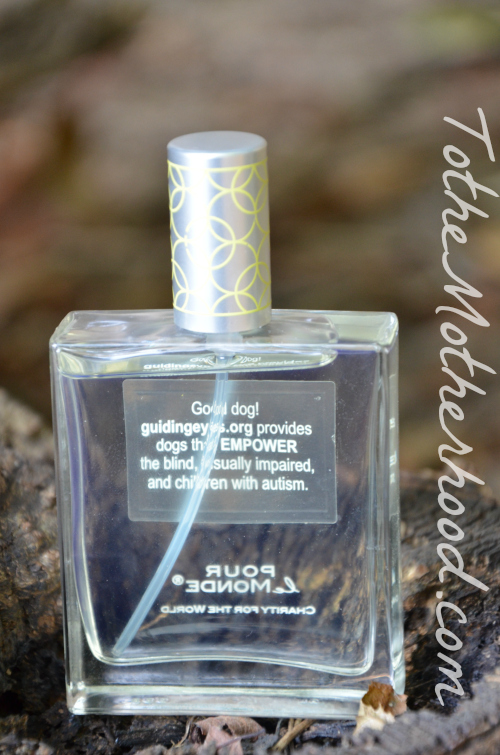 Since Pour le Monde believes in giving back, 10% of each of every sale is given back to the charities. 10% of the net sale of EMPOWER will benefit Guiding Eyes for the Blind. Dogs that EMPOWER the blind, visually impaired and children with autism.
Disclosure: The product(s) in this review was provided to the reviewer for keeps and the purpose of writing a review. This in no way affects the quality of the review provided. No monetary exchange occurred in exchange for the writing of the review. The views expressed in this review are strictly that of the reviewer. All reviews provided here are the work of the reviewer and remain completely unbiased.