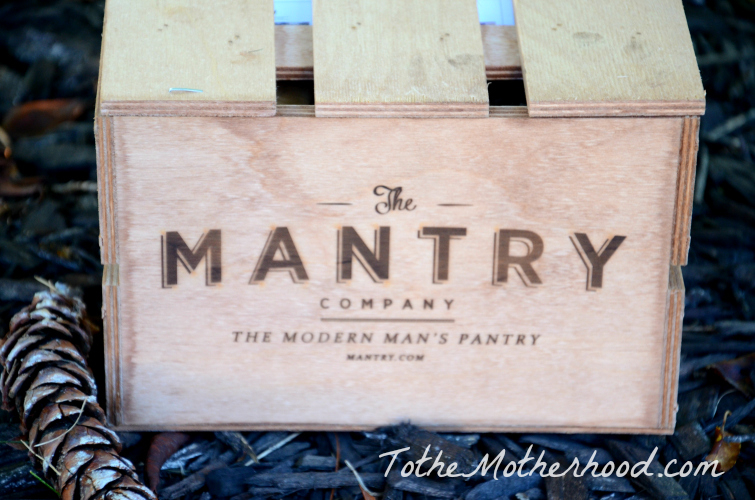 Touted as the "The Modern Man's Pantry", Mantry is an artisan food of the month club that sources most of their food from local businesses that are established in the United States. Not only their products have the sensibilities of the modern man in mind, but they also set themselves apart among the crowd of subscription services by shipping their food into wooden crates that can be repurposed into a myriad of decorating purposes. For $75 per month, you will have a curated selection of six artisan, full-sized food, splurge-worthy products delivered at your doorstep. You will also receive a card that includes food pairing ideas and background history of each company that is behind the curated product.
"Between work, women and weekends, guys don't have a lot of time to focus on food," said Kyle Zien, Mantry's co-founder, in a release, "so we hope to step up and not waste their valuable time and money with things that suck."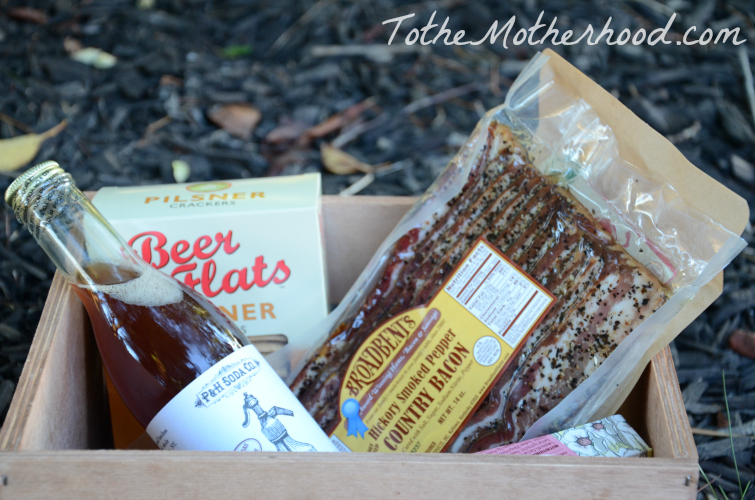 In celebration of Mantry's first year anniversary, this month's theme is "Craft Beer Belly." Everywhere from gas stations to sporting arenas, it seemingly appears that everyone has boarded the craft beer train, but Mantry believes that they have the upper hand with their curated selection. This month's crate includes the P&H Soda Co. Sarsaparilla Syrup, Anarchy in a Jar Spiced Beer Jelly, Liddabit Sweet Beer & Pretzel Caramels, Beer Flat Crackers, SlantShack Bronx Pale Ale Jerky, and Broadbent's Dry Cured Peppered Bacon.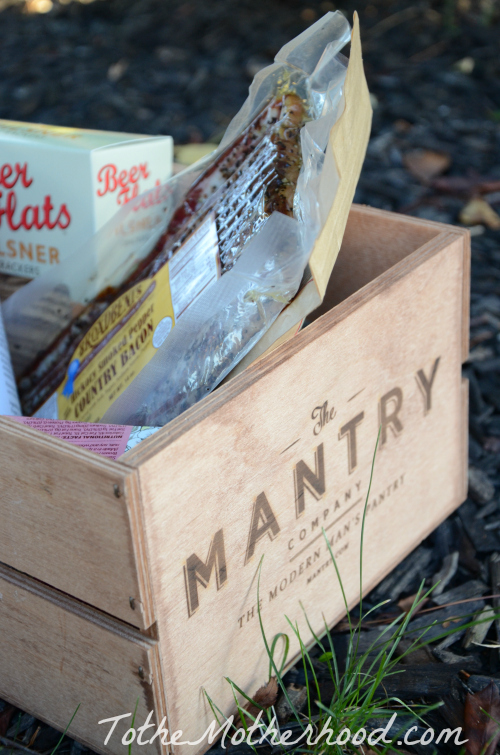 I haven't tried the bacon or jerky since I'm a vegetarian, thus I can't vouch for their tastiness, but my husband is definitely not a vegetarian. So, I know he is going to try those out soon! I first tried out the Liddabit Sweet Beer & Pretzel Caramels and they surpassed my expectations. I honestly didn't think I'd like them after last month's experience with a different company. I had tried salted caramels for the first time, and they were unbelievably salty and downright gross. After that experience, I didn't consider trying out anything that was remotely close to salted caramels! Liddabit Sweets does it right, though.
Considering I'm not a beer person, I was pleasantly surprised to find the Beer Flat Crackers with a sparing amount of Anarchy in a Jar Spiced Beer Jelly to be quite a treat as well!
About Each Company:
• Liddabit Sweets: In a little nook in Brooklyn, a hustlin' team of just five are measuring, cooking, dipping, and wrapping at one of the coolest treat shops in America. Knocking out everything from chewy candy bars that would have you snickering at a Snickers to lollipops hand poured on bamboo sticks. For these flavor hits, Brooklyn Brewery Ale is stirred into buttery caramel made with locally sourced Ronnybrook Dairy Cream. The final touch is chunks of salty Martin's Pretzels, hand twisted and stone-hearth baked into the heart of Pennsylvania Amish country.

Connect: http://liddabitsweets.com
• SlantShack Jerky: Sure, Jerky and "Mantry" can be a cliché, but when they stumbled across Dave Koretz and Josh Kace using sustainably raised grass-fed beef from Vermont Highland Cattle Company and craft beer for this artisan meat treat, they immediately took notice. This dried and true rubdown includes a blend of locally sourced Bronx Pale Ale and Tin Mustard. Tear into a bag of this dehydrated goodness, while re-hydrating with an ice cold brew and seeking refuge from that convenience store stuff.
Connect: http://www.slantshackjerky.com/
• P&H Soda Co. Sarsaparilla is small, deciduous woody vine, historically used by Native Americans for medicinal purposes which eventually stocked the shelves of Wild West saloons in the form of soda in the 19th century. Commonly referred to as the "original" Root Beer, P&H's take boasts a lighter, cleaner flavor extracted from the real thing without any chemical muck. They recommend introducing the float to adulthood by filling a frosted mug with a scoop of vanilla ice cream, Sarsaparilla, and an ounce of Bourbon.
Connect: http://pandhsodaco.com/
• Beer Flats Crackers: Beer and baking came hand in hand around 4000 BC in the Fertile Crescent, when an innovative Mesopotamian used beer instead of water in a recipe for grain cakes, the precursor to bread. Beer, clearly unhappy with being a "replacement" largely parted ways with baking, until Beer Flats' Baron Maria Walley hopped in and brought the two back to their ancient culinary history. She uses the malty complexity of beer mixed with whole grains to produce a sturdy flatbread cracker that can stand up nicely with Mantry's take on smoked salmon and mustard sauce.
Connect: http://www.beerflats.com/
• Broadbent B & B Foods and Gourmet Deli/Market: A still sunrise, a mug of strong coffee, and the aroma of bacon crisping in cast iron might as well as be an American pastime and Broadbent's has been woven into many such moments starting out in 1909. The proof is in the pork, with over 14 Kentucky State Fair Championships including a Grand Champion Ham that was auctioned off to charity for $1.6 million in 2010. Unlike traditional bacon, Broadbent's is dry-cured the old-fashioned way with every slab of pork belly being hand rubbed with a special cure. The result is a bacon salty in nature that plays perfectly layered between gooey brie, pear, and spiced beer jelly on crusty bread.
Connect: http://www.broadbenthams.com/
• Anarchy in a Jar: Two things Brooklyn is really good at right now: beer and canning. Laena McCarthy packs both under one lid staring with Sixpoint Craft Ale and local apples from Terhune Orchards in Jersey, finishing things off by infusing the mix with exotic spices like grains of paradise and black cardamom. Revel in the smearable beer by swiping some on a Beer Flat with a hunk of aged cheddar or enjoy the only PB & Jelly sandwich that mom wouldn't have snuck in your school lunchbox.
Connect: http://www.anarchyinajar.com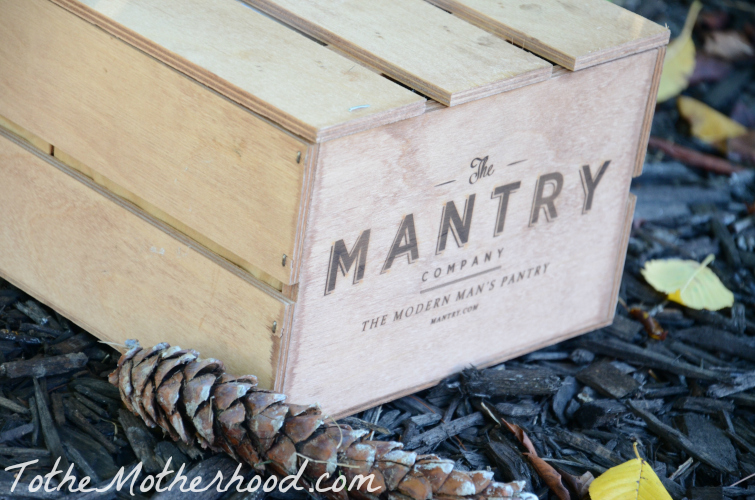 This post is in partnership with Mantry.