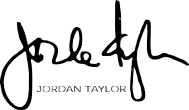 Owner Jordan Taylor Greenberg began his career in 1974 as a road salesman. After doing this for several years he started his own manufacturing company and in 1996 ventured into the swimwear and beachwear market, where he's stayed ever since. Every item is produced in the United States of the highest quality domestic and imported materials. Over the years he's partnered and financed niche companies within the swimwear industry whilst slowly building a name and credibility.

Jordan brought in Turkish ready to wear designer Elif Katik in 2006 to drive the creative vision and broaden the horizons of the company. The designs that Elif has created over the years conjure a new-look and fresh spin for the Jordan Taylor collection which have taken the company to new heights. Her name is now synonymous with high fashion resort wear carried in the finest shops in North America, Canada, the Caribbean and Mexico.

Jordan Taylor Inc. is a resort wear company based in NYC. It features the Jordan Taylor and the contemporary Elif for Jordan Taylor collections, all versatile to wear from beach to bar and season to season. Elif for Jordan Taylor Swimwear will be launched in 2014.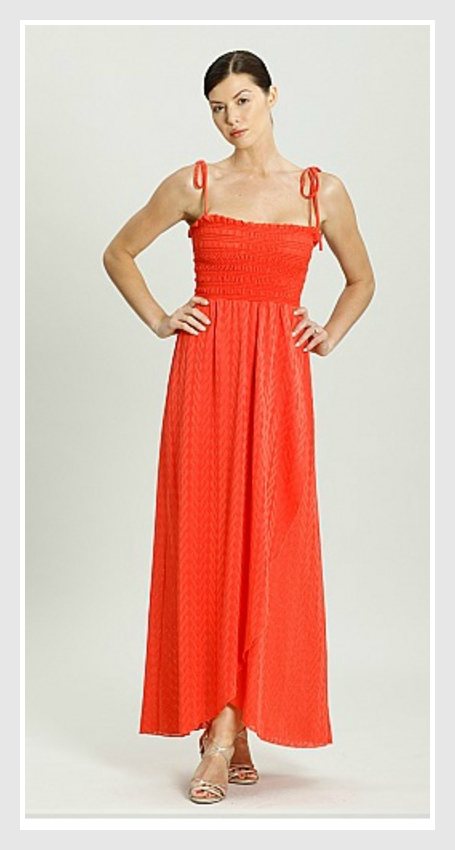 Swimsuit season may be over as the temperatures begin to drop and become cooler and cooler, but this is the perfect time to shop for swimwear and beach essentials, such as cover-ups. Jordan Taylor offers universally flattering cover-ups to lounge in at the poolside or beach. Their S|S 2013 collection is full sheer sophistication, simplicity, and vibrancy!
As shown on the model in the picture above, I received the Martime Smocked Maxi with Tulip Skirt from the S|S 2013 resortwear collection. It normally sells for $62, but you can snag it for $37.20 in the color of your choice – Coral, Jade, or White. I opted for the coral, because it exudes elegance, warmth, and comfort. It also perfectly conjures the imagery of a beach that is bountiful of palm trees and endless sand! To top it off, it is comfortable. The model in the picture looks like she can easily go from to the beach to a casual BBQ gathering. However, I wouldn't recommend the latter, unless the casual BBQ gathering also includes pool activities, because the fabric is very, very sheer. That's why I decided not to include a photograph of my own for this post! 🙂 Other than that, it makes the ideal cover-up.
Right now, everything part of the S|S 2013 collection is under $40, and nothing surpasses $60 in the Elif for Jordan Taylor S|S 2013. Since the 2014 collections haven't unveiled yet, my suggestion is to snag a few pieces from the 2013 collections while you can!