Robert Goldman and wife Ruth Goldman are President and Vice President of Sales and Marketing, respectively, of the Argee Corporation, a 40 plus year-old prime manufacturer and inventor of products to make life easier. They do their own plastic molding, skin packaging, blade cutting, and box making.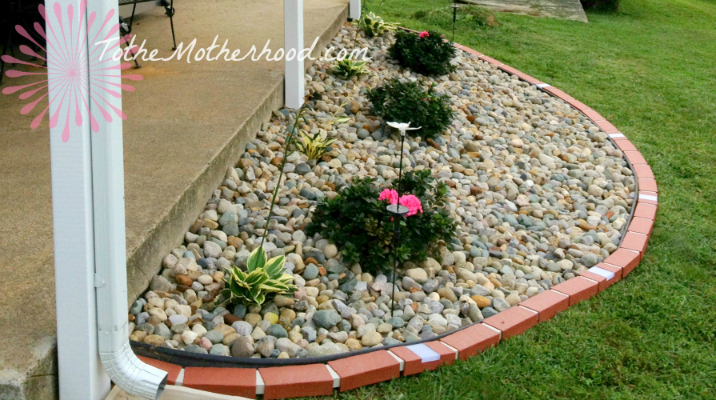 I received the Let's Edge It!® with Built-In Solar Lights ($89.95). The 40 ft. kit contains 50 unlit bricks, and 6 lighted bricks for a total of 56 plastic bricks with 56 plastic connectors and 2 end caps. The bricks are available in terra cotta or gray. I opted for the Terra Cotta.
Much to my surprise, installation was easy. All I had to do was simply snap the bricks together, and then placed the bricks and lights into the ground. I placed the bricks/solar lights in a semi circle to surround the Azalea shrubs and Hostas plants. To ensure sturdiness, spikes beneath held them in place. It's almost hard to tell the difference between the "bricks" between genuine bricks. Unlike genuine bricks, these are lightweight. They also come with a 2 year brick warranty.
Overall, I love the new look! I like that I have the option to create a straight or curve design. Argee offers two kits, a 20′ or 40′ Kit. Also, you can get extra solar lighted bricks, if needed.
Argee Corporation also carries the Down Under Tray, which is the perfect solution to keep you pet's food and water from spilling onto your floor; Spin'n Stor®, the bag to spin salad and herbs dry; Chop Keeper™, the only chopping tray with raised sides; Le Towelé™; Kitty Lounge™, Patio Pal®; Table Top Gardener®, My Toy Tote™, portable toy chest and lid; Luv That Tray™, placemat tray with raised sides – set of 4; Plastic Mixing Tubs, Plastic Heavy Duty Pails, Plastic Paint Trays & Liners.
Disclosure: The item(s) in this review was provided to the reviewer for keeps and the purpose of writing a review. This in no way affects the quality of the review provided. No monetary exchange occurred in exchange for the writing of the review. The views expressed in this review are strictly that of the reviewer. All reviews provided here are the work of the reviewer and remain completely unbiased.